Working Scientist podcast: Slack, and other technologies that are transforming lab life
Ben Britton's experimental micromechanics lab at Imperial College London currently includes four postdoctoral researchers, 11 PhD students, and four Masters' students.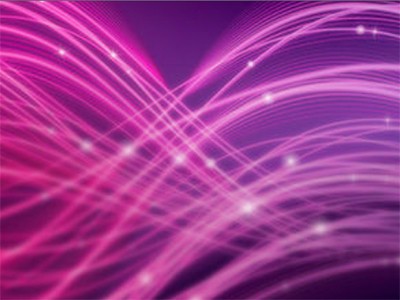 NatureTech
Alongside computational analysis tools used to detect how materials perform (including Matlab as the group's main programming environment, chosen for its speed, global user base and visual interaction), Britton and his team use the online collaboration and communication tool Slack. He also uses the Slack bot Howdey to check in with colleagues each week.
But why Slack? "There's not enough time in the day to micro-manage every individual person," he tells Julie Gould. "Part of being in an academic environment is about developing people, trying to encourage a working environment where people are free to share ideas, to fail, and also to have very open communication. Slack doesn't replace the in-person interaction but it supplements and enhances it."
doi: https://doi.org/10.1038/d41586-019-01375-4
Transcript
Research group leader Ben Britton tells Julie Gould about Slack as a communication, collaboration and lab management tool.
Julie Gould:
Hello, I'm Julie Gould and this is Working Scientist, a Nature Careers podcast. Throughout this series on technology and science, I've been finding people to talk about what technologies have changed the way science is being done.
Now, the biggest one so far – in my opinion anyway – is the fact that coding has become ubiquitous. Researchers across all fields – not just in science – are needing to develop this skill in order to delve deeper into their data and develop the tools they need to test their hypotheses. But there is another way that technology is having an impact on research.
So, in this fifth episode of our technology series, I wanted to look a little more at how technologies are changing the way that labs are being run and teams are being managed, and I met with Ben Britton. He's a senior lecturer and Royal Academy of Engineering Research Fellow based at Imperial College London. His research focuses on understanding materials for aerospace, oil and gas, and nuclear power applications.
Now, over the years, his team has become quite substantial and so it's become more and more difficult to keep up to date with every member. A few years ago, Ben started using Slack to communicate with his team, and he says that it's changed the way that he now manages them.
Ben Britton:
I have a team of – at the moment – there's four postdoctoral researchers, there's about eleven PhD students and there's four Master's students in my group at the moment. So, it's quite a big activity.
Julie Gould:
That is a big activity – a lot of people to look after.
Ben Britton:
Yeah, they keep me busy.
Julie Gould:
I bet! Tell me a little bit about what you and your team do.
Ben Britton:
So, we are interested in sort of interfacing between science and engineering and so we do basic science understanding of how materials – mostly metals – perform. So, we extract very small mechanical test specimens, so we sort of squish little bits of material that are about 4 micrometres tall, so a twentieth of the width of a human hair, and we squish them and extract the mechanical performance and we take that data and we help understand how the materials perform in service, so things like understanding nuclear fuel cladding materials for nuclear reactors.
Julie Gould:
Now, on your profile on the Imperial website, it says, as you have already said, you develop new experimental techniques and use computational tools to aid the research that you do. So, tell me a little bit about the computational tools that you're using to develop those new experimental techniques.
Ben Britton:So, our experiments typically involve – as I briefly mentioned – this mechanical testing, but we also take images as we do the tests, so we use a scanning electron microscope to enable us to image the object deforming. And we watch how that deforms and then we characterise at each time step the deformation – how that material has changed its shape. And so, we develop, for instance, computational analysis tools to enable us to understand that pattern of deformation. We also link our experiments very closely to the computational models, so we use those models to predict the performance and that enables us to target the design of the experiments that then can go through and help us design actual components because you can scale things up in the model much easier than you can scale in the experiment. And then we also use the computational tools, so we use what we call crystal plasticity methods, so this is where we squidge and squash metals in the computer and we use those to effectively test hypotheses.
Julie Gould:
Now, one of the exciting things about technology is that you use it to help solve particular problems that you have in the laboratory, and I imagine, as someone who's looking to develop new experimental techniques, you're constantly trying to find new ways to use that technology, to test those materials. Can you talk me through, I guess, a challenge that you've had where you've had to develop your own piece of kit or your own piece of technology?
Ben Britton:
So, we do a lot of sort of development of this image analysis and actuation, so controlling the systems. We do a lot of our work actually within MATLAB as our main programming
environment. It's not the perfect computational language or scripting language to use, but it's very quick and so it enables us to take an idea that we have in the morning and actually develop it sort of later in that day or later in the week to just test because you get that very visual interaction and feedback from the developments that you do. And also, there's a huge user base so you can rely and communicate quite easily with other people, both within our research group – everyone uses this tool – and also internationally elsewhere. So, that's a very powerful aspect now, is that we are sharing ideas of how we use the computational tools and to develop instrumentation which is part of what we do in this space as well as analysis and overlapping in this space.
Julie Gould:
So, an example of some instrumentation that you've had to develop to try and do a test that you've hypothesised via your computer models – have you got anything like that?
Ben Britton:
I do. So, we use large synchrotron beamline facilities. So, in the UK there is the Diamond Light Source and that enables us to focus a very narrow beam, so we call it a pencil beam. It's a narrow probe of X-rays of polychromatic light, so multiple colours. We then shine that on our pillar and at the same time, we are performing a mechanical test. We actually developed an entire control software to enable us to move our sample within the X-ray beamline and enable us to control where we hit which object we are deforming, and that was effectively building an integrated optical microscope with mechanical stages and some control with some sort of feedback loops of that process that were being sent through our MATLAB tool links.
Julie Gould:
You mentioned you have quite a large team that you're working with. I imagine having a good working environment and good communication and good trust in that team is key to making sure that all those developments and those experiments run well.
Ben Britton:
Very much so. There's not enough time in the day for you to micromanage every individual person, and also part of being in an academic environment, a lot of it is about developing people. Trying to encourage a working environment where people are free to share ideas, they're free to fail – it's important that we learn from our mistakes – and also to have a very open communication, and so we've been using Slack as a technology to enable us to have a sort of online presence that is international, in that I'm often travelling – that's the nature of being an academic – and that enables me to interact with the team but also where I'm encouraging them to talk to each other online as well as offline. So, the Slack technology does not replace the in-person interactions, but it supplements and enhances what we can offer in our training environment.
Julie Gould:
What is Slack?
Ben Britton:
So, Slack is one of many sort of online communication technologies. So, it's within a browser, it's on a computer, and you can put it on your mobile phone. Within the thing, effectively I can have, as the group leader, I can invite my team to join my Slack group. In that grouping, we effectively have a series of public channels where we will discuss common topics. Some of them may be effectively very focused, so if we have an experiment at a synchrotron coming up, we will form a group around that, and we can collate notes, we can collate understanding of the process of getting there and communicate so that everyone sees those conversations. We can also have it where there's sort of more general conversations, so if we see an interesting article related to academia or sort of outside – things that we think that will be interesting in the current landscape – we can share those quite easily with each other without spamming each other's inboxes, for instance. And then the other major aspect of this is we have private messaging. So, it's kind of like WhatsApp, that we can direct message each other and actually direct message groups, but it's quite nice instead of just running your research group through WhatsApp, which can be intrusive on your personal space, you have this work-based sort of environment to keep things located and it's transformed the way that I run my research group.
Julie Gould:
How has it transformed the way you run it?
Ben Britton:
Traditionally within my research group we will have, well we still do, we have a weekly meeting. So, the weekly meeting, it happens Friday morning, 9:30-11am, week in, week out. So, in that meeting we do the traditional things – we have a congratulations of recent successes, a discussion of recent issues that we've had, it's a good chance for people to see each other and catch up in person on issues, and people will practice presentations and do the usual catch ups that you do in a scientific meeting. What Slack enables us to do on top of that is, for instance, so Monday morning, there is a bot, so just an automated system called Howdy that you can enable for your Slack team, and Howdy will work on my behalf and ask three questions to my research group: what are you planning to do this week, is anything holding up your work, and would you like a face-to-face meeting? And it's a very nice way for me to triage, from my perspective of management, who do I really need to see? Are there stupid things that I have not solved and I can just quickly fire off an email, give a phone call and say please can you help this person, there's an order held up or something like that. And by me having a flavour of what they're planning week on week, I can track and follow their progress, but I don't necessarily need to have that half-an-hour meeting with everybody.
Julie Gould:
So, say someone is stuck. They can't come in and they send a message via Slack. Why Slack and not just an email?
Ben Britton:
So, the problem I have with my email box is it's huge. While we're sitting here doing this interview, I'll probably get of the order of 50 emails, many of which are just general spam, but quite a lot of them are actioned, and there's a formality to how we engage with email. So, you'll often write 'Dear so and so', you'll write 'Kind regards' – there's a politeness and all that sort of stuff. With something like Slack, it's much more like text messaging. You just go, 'I'm stuck with this, can I have some help?' So, you just get that straight to the point – it's direct. You can have that feedback of the conversation where you have a couple of lines from one person, a line back. I say to them also, if there are formal things, you can chase me on both channels, but quickly, if you want a yes/no answer, Slack is a great way to do it.
Julie Gould:
Slack is capable of much more than just communication between people. It's also a tool that people use to communicate with other apps.
Ben Britton:
So, Slack itself is sort of a platform that has this integration with other apps, and so I've mentioned previously how do you utilise this skill and how do you also exist on a web so that I can go back and look at previous online group meetings. It also integrates quite nicely with things like Google docs, so we can share documents through it. And the other thing that's very useful – so most of the Slack communication is via typing words, but you can also make phone calls through it and you can actually have Skype-like meetings in the Slack environment itself.
Julie Gould:
So, really, what Slack has done is it's taken all these different things that you might use as a researcher, and put them all in one place.
Ben Britton:
Yeah, and it's made them sort of seamlessly interchange in a way that's quite easy to use and the other benefit from the perspective of the process is that you can put it on your phone, you can put it on your computer and you can put it on your browser.
Julie Gould:
So, is Slack capable of monitoring experiments, for example, by connecting through various apps and APIs that you've set up to monitor your research?
Ben Britton:
Yes, so, there's an API stack that you can engage with and we have used it in the past, not very much, but we might use it for one experiment that basically you can send messages from the device to your Slack group and vice versa – you can do it the other way – and that can be quite useful, for instance, if you're running an analysis on a server computer, it can just ping a message to a group to say that resource is now freed up in that space.
Julie Gould:
Thanks to Ben Britton. In the last episode of this series, I'm going to share some thoughts from our previous interviewees on what the big future technologies are going to be. Not only that, I'm actually going to speak to Professor Lee Cronin again about his Chemputer – a piece of kit that he's been wanting to develop for years, but that technology has only recently allowed him to do so.
Lee Cronin:
I wanted to make a search engine, a chemical Google, to search for the origin of life. That's where I'm coming at this. And many years ago, I designed a system for doing chemistry robotically so we can automatically do chemistry.
Julie Gould:
Thanks for listening. I'm Julie Gould.