How pastimes help you score in science
Like many other students beginning graduate school, I was quickly overwhelmed with responsibilities and had to find time for studying by letting go of many other things I valued.
For example, I used to play football regularly and loved it. But soon after starting my master's programme, I stopped playing almost completely. I was getting much less exercise and no longer had that outlet for stress.
Another activity I found myself straying from at this time was playing the violin. I had worked hard over five years learning the instrument, and it was one of the most calming activities I'd ever tried. But in the last year of my MSc, I stopped.
Letting go of football and the violin was, however, self-defeating: it might have bought me more time in the short term, but spending that extra time on work only made me more stressed and less productive.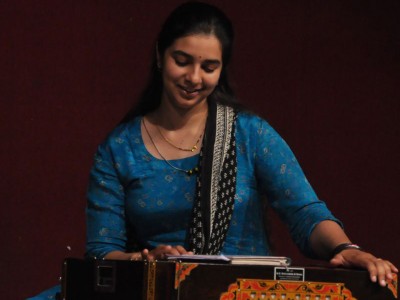 How music helped me to flourish
Worse was losing sight of my wider personal life. The innumerable hours spent on bench work, courses and my thesis meant that I had little time for myself, or for maintaining healthy relationships with my girlfriend and family.
Towards the end of my MSc programme, I started to lose my motivation and curiosity for science and research, as well as my creativity. Spending so much time and energy in the laboratory, and focusing all my attention on my thesis and courses, made me feel down, lethargic and almost totally uninterested in my field — not to mention short-tempered and oversensitive in my personal interactions. I became cynical and pessimistic. I thought I was missing out on life and wasting my time in graduate school. Developing an unhealthy work–life balance felt inevitable, considering the amount of work I felt was required for me to succeed. I wanted to absolutely excel in graduate school and make my family proud, even if doing so came at the expense of my personal life.
Over time, I learnt from these experiences. When I started my PhD, I focused on balancing academic success with personal time off, and made personal happiness a priority in my weekly schedule. My mentor and I discussed my work–life balance early in my programme, and we arranged our lab responsibilities accordingly. He was more than happy that I had spoken to him. After hearing my concerns, he agreed that I should have a less cluttered weekly schedule, so that I could perform at my best in class and in the lab.
I set boundaries for myself in new ways: rather than doing lab work all weekend, I'd play football or the violin, or visit loved ones, before 'allowing' myself to work for a few hours. This was hard at first: I worried that it would affect my standing with my peers and superiors. But I had learnt from experience that an overloaded schedule can drain you so much that you become unfocused and start making mistakes or forgetting important details.
After a couple of weeks of trying to keep to this new plan, I began introducing short breaks into my calendar. These made me more focused during experiments and while reading papers, and more attentive in classes. Maintaining positive relationships with peers and advisers became easier because I was generally more positive and enjoyable to work with.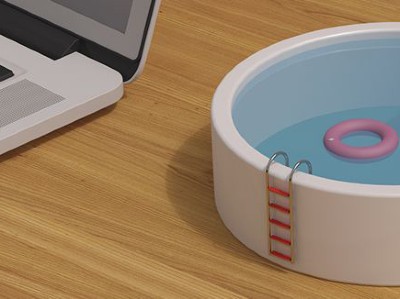 Collection: Work-life balance
Since establishing a better work–life balance, I've been doing well in graduate school. Outside the lab, I've been able to take up a few leadership positions at my university because I'm not as stressed with my work. I serve as our department's student councillor and am also vice-president academic in the Health Sciences Graduate Students' Association. My advice is this: a healthy work–life balance isn't a luxury; it's a key element of success in graduate programmes.
doi: https://doi.org/10.1038/d41586-019-01295-3
This is an article from the Nature Careers Community, a place for Nature readers to share their professional experiences and advice. Guest posts are encouraged. You can get in touch with the editor at naturecareerseditor@nature.com.