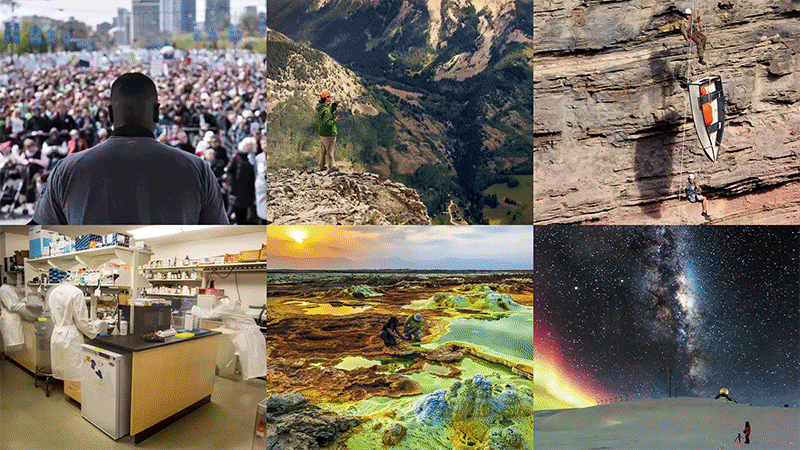 For the past two years, Nature has sought the brightest and best photographs of scientists at work through a photo competition. You can check out the winners of our previous competitions — and the stories behind their photos — here and here.
We're interested in finding and celebrating arresting images of scientists from around the world taking part in their craft — both in the laboratory and far outside of it.
This year, we're introducing a cash prize for the first time. The overall winner will receive £500 or equivalent, and the winner and runners-up will have their photo exhibited at Nature Careers' live event in London in October. As always, the winner and runners-up will receive a year's print and online subscription to Nature, and their entries will appear in a feature story in an April issue of the journal, and at nature.com/careers. The competition closes at midnight, UK time, on 17 March.
Our judging panel, consisting of Nature's art and news editors, will be awarding marks on the basis of photographic merit, creativity, photo quality, impact and the depiction of real scientists working on their science. Note that we need photos that are big enough to print; as a general rule, the photo should be at least 2,000 pixels wide at its longer edge.
You can find full terms and conditions, and a way to apply, here. If you have any questions about the competition, e-mail us at photocompetition@nature.com.
Good luck, and we look forward to seeing your photos.
Click here to apply.