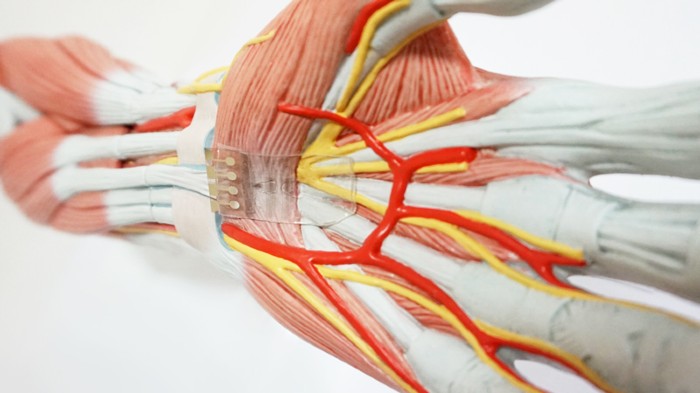 Synthetic biology
Light pulses prod artificial muscle into action
A device inspired by the body's network of nerve cells could enable wireless control of artificial muscles and prostheses.
When a neuron commands a muscle to contract, the message travels through a junction called a synapse. The development of a synthetic system that mimics the activity of neurons and synapses to control artificial muscles would be a fundamental step for bio-inspired robotics, but such a system has proved challenging to create.
Tae-Woo Lee at Seoul National University and Zhenan Bao at Stanford University in California and their colleagues designed a synthetic synapse equipped with a light detector, which allows researchers to control the device with light pulses. The synapse converts these light signals into electrical impulses that can trigger movement of an artificial muscle made from a strip of polymer material. In tests, varying the rate of light pulses helped to control the strip's flexion.
This approach is similar to optogenetic techniques, which genetically modify neurons to render them sensitive to light, the authors write.