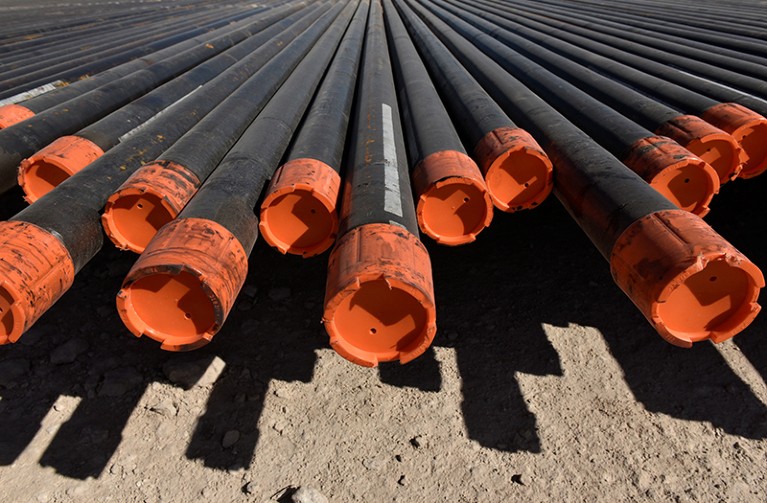 The administration of US President Donald Trump has proposed a rule that would relax regulation of methane emissions at oil and gas facilities.
The plan, announced on 11 September by the US Environmental Protection Agency (EPA), would roll back key provisions of the methane regulations put in place under former president Barack Obama in 2016.
The proposal includes a reduction in the frequency of emissions monitoring at oil and natural-gas wells from twice a year to once every year or two; facilities that compress gas for transport through pipelines could see monitoring frequencies reduced from four times a year to once or twice a year. It also extends the time that companies have to fully repair leaks of this potent greenhouse gas, from 30 days to 60 days.
Acting EPA administrator Andrew Wheeler said the rule would save industry around US$75 million annually. But environmentalists blasted the proposal, warning that it would increase emissions of methane and other pollutants.
The EPA is soliciting comments for 60 days and plans to hold a public hearing on the proposed rule in Denver, Colorado.