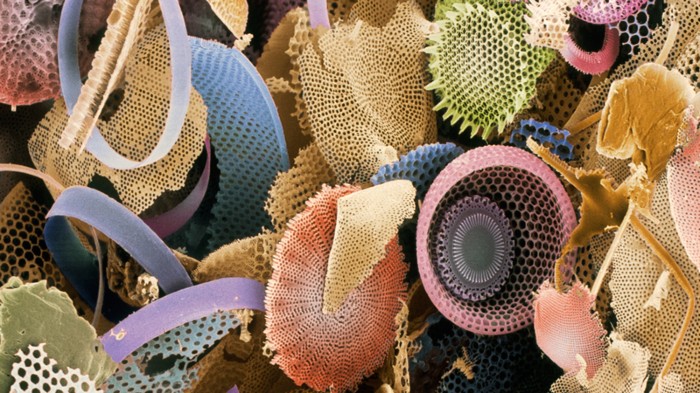 Geology
The slippery cause of huge underwater landslides
Buried layers of microscopic fossils could be responsible for some of the world's biggest landslides.
Earth's largest known landslides happened underwater. A slide off what is now Norway, for example, triggered a 20-metre-high tsunami that swamped nearby coastlines 8,150 years ago. But little is known about why such slides occur, especially on gently sloping seafloors.
Morelia Urlaub at the Geomar Helmholtz Centre for Ocean Research Kiel in Germany and her colleagues studied sediments extracted from the Cap Blanc slide, which occurred off northwest Africa 149,000 years ago. The team also analysed images generated by bouncing seismic waves off bands of sediment buried beneath the seafloor.
A squishy layer of fossilized diatoms — microscopic algae — was the weak link that gave way to cause the slide, the authors say. Such diatom layers are common on continental slopes and could have played a part in other massive underwater landslides.