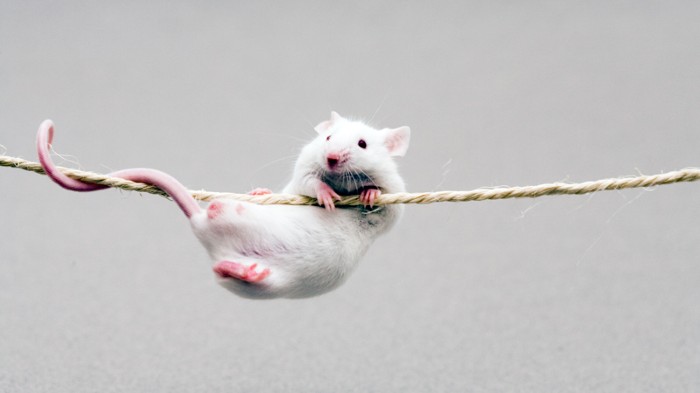 Neuroscience
The cells that set the body straight
Two distinct groups of brain cells help the body to stabilize itself after it is thrown off-balance, according to a study in mice.
Andrew Murray at the Sainsbury Wellcome Centre for Neural Circuits and Behaviour in London, Thomas Jessell at Columbia University in New York and their colleagues trained mice to walk along a balance beam. When the researchers bumped the beam, an animal steadied itself with two distinct motions: it extended one paw to widen its base of support, then stiffened the muscles around its joints.
The team found that each motion is controlled by a separate group of cells in a brain region called the lateral vestibular nucleus (LVN). The first group signals to the muscles involved in paw extension; the second signals to another brain region that activates muscle stiffening.
When the researchers killed LVN neurons with a toxin, the animals could walk normally but could not steady themselves when nudged off-balance.