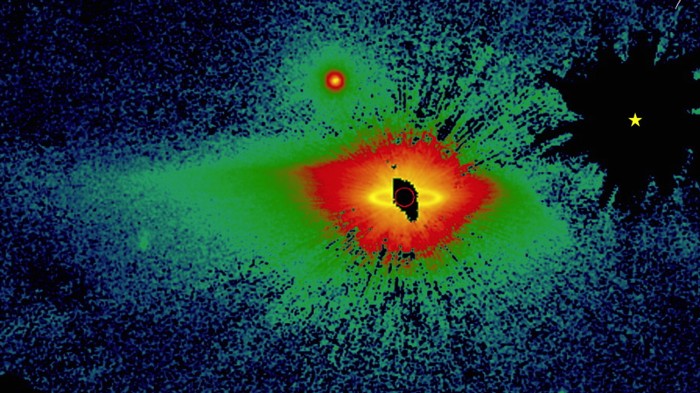 Astronomy and astrophysics
Hidden dust belt discovered around an iconic dust ring
The bright dust ring encircling a star called HR 4796A is among the best-studied of its kind. Astronomers now reveal that the ring is not alone: an even larger structure of debris and dust accompanies it.
Glenn Schneider at the University of Arizona in Tucson and his collaborators used various techniques to blot out the light from HR 4796A and its companion star, which together form a two-star system lying about 73 parsecs (237 light years) from Earth. This allowed the researchers to image only the light scattered by micrometre-sized dust particles, revealing a structure stretching a vast distance — at least 1,200 times that between Earth and the Sun.
Starlight exerts a gentle pressure that tends to blow dust, which explains the structure's enormous size.