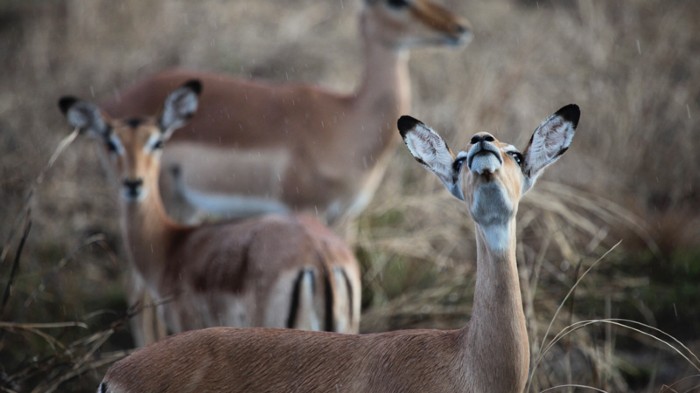 Conservation biology
Human conflicts can devastate wildlife
Frequent armed warfare in many of Africa's nature reserves has contributed to the decline of some of the continent's iconic beasts, including giraffes and hippopotamuses.
Although armed conflict often devastates local fauna, it can be protective — if, for example, people avoid habitats where battles rage. To understand the overall effect of warfare on wildlife, Joshua Daskin and Robert Pringle at Princeton University in New Jersey analysed data collected between 1946 and 2010 on more than 250 populations of large herbivorous mammals in Africa. More than 70% of the protected areas where the animals lived were affected by armed conflict during the study period.
The researchers found that conflict is the most important driver of population trends: as the number of conflicts rose, population growth rates fell. Some populations exhibited slower growth, whereas others shrank. But few populations vanished entirely, suggesting that war-torn herds can recover. The authors say that sustaining conservation programmes in war zones and aiding animals immediately after a ceasefire could save many vulnerable wildlife populations.