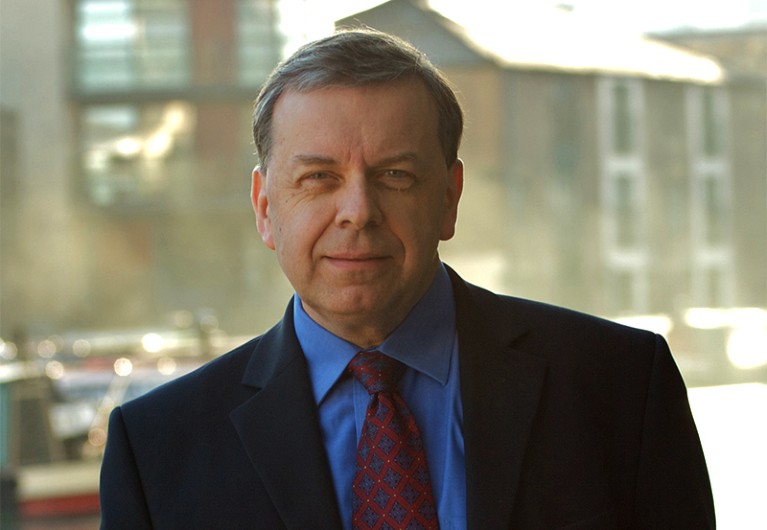 Philip Campbell, the long-time editor-in-chief of Nature and the family of Nature research journals, has announced that he will step down from his position in July 2018.
Campbell became Nature's editor in December 1995, succeeding the late John Maddox, who completed two stints as editor, in 1966–73 and 1980–95. Like his predecessor, Campbell was knighted, in 2015, for his services to science.
The decision to step down was not prompted by any internal or external events at Nature or its publisher, Springer Nature, Campbell says. "After more than 22 years happily in the job, I feel it's time for a new phase in my working life," he says. Campbell will continue in a new role at Springer Nature, as editor-in-chief of the publisher's portfolio of journals, books and magazines.
Campbell joined Nature in 1979, after postdoctoral work in atmospheric physics at the University of Leicester, UK. He first worked in the journal's physics team, handling submitted research papers across the whole of the physical sciences. He left in 1988 to launch the Bristol-based magazine Physics World, published by the Institute of Physics, but returned to Nature as editor-in-chief in 1995, overseeing both its research-paper-publishing and science-journalism operations.
"In recent years, key preoccupations of mine for Nature and the Nature journals have been with engaging with societal challenges and, in parallel, the robustness and health of research and research environments," he says.
Recruitment for a new editor-in-chief is under way, the publisher confirmed in a statement. Nature has had only seven editors since it was founded in 1869.