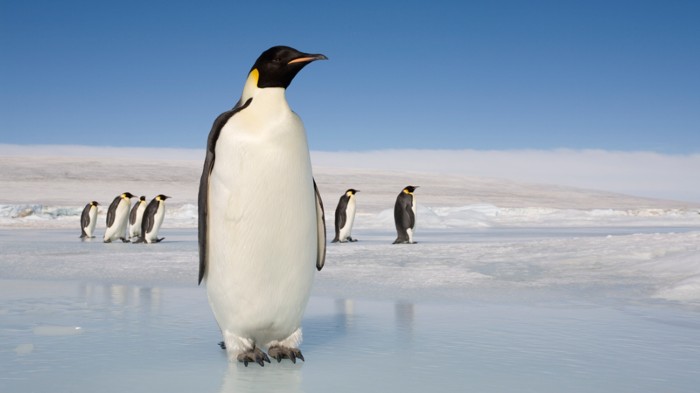 Palaeontology
Ancient mega-penguin reached human height
An enormous species of penguin that stood as tall as a human roamed the waters of New Zealand some 60 million years ago, shortly after its first flightless predecessors appeared.
Gerald Mayr at Senckenberg Research Institute and Natural History Museum Frankfurt in Germany and his colleagues analysed the fossilized remains of a giant extinct penguin (Kumimanu biceae) discovered in the Moeraki Formation in Otago, New Zealand. The team estimates that the bird was 1.77 metres tall and weighed more than 100 kilograms, making it one of the largest penguins ever to have lived.
The scientists fitted the new species into the penguin evolutionary tree and found it emerged soon after the first penguins traded flying for diving. Smaller species appear later in the fossil record, before the emergence of modern giants such as the 1.2-metre-tall Emperor penguin (Aptenodytes forsteri), indicating that gigantic size has evolved more than once in these birds.