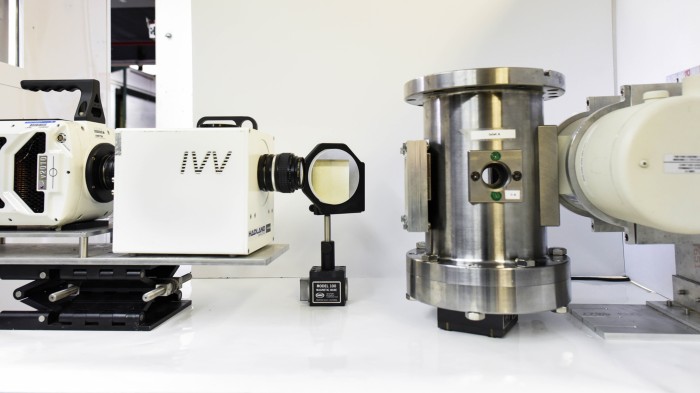 Physics
X-rays reveal the anatomy of an explosion
Scientists have used X-rays to study how an explosion rips through material in a confined space, such as a rocket casing.
Explosives release energy as they burn, but exactly how the energy is released when the explosive material is enclosed is not well understood. Laura Smilowitz and her colleagues at the Los Alamos National Laboratory in New Mexico used X-rays to peer into aluminium canisters packed with an explosive and heated to ignition. The team recorded high-resolution X-ray movies showing how the burning explosives morphed from solid to gas.
Heat conduction drove the burning of an explosive called TATB. But the burning of an explosive known as HMX was spurred by a combination of heat conduction and the movement of hot gas, causing faster burning.
Data generated by the technique could be used to manipulate the combustion rate in explosions, the authors say.