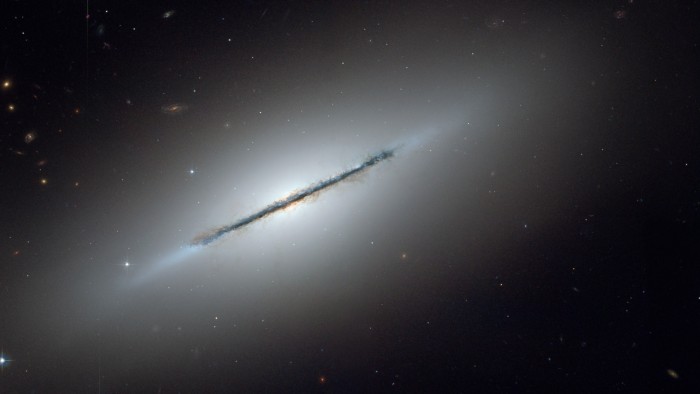 Astronomy and astrophysics
How to make lenticular galaxies
Lenticular galaxies are widespread, but how they form is debated. These lens-shaped galaxies have a central bulge and a surrounding disk (such as NGC 5866), but lack the spiral arms and star-forming activity of galaxies such as the Milky Way.
Trinidad Tapia, of the National Autonomous University of Mexico in Ensenada, and his colleagues used a database of simulations of galaxy mergers to see whether such events could give rise to lenticular systems. This has been considered unlikely, because such mergers generally produce galaxies that do not follow an observed relationship between luminosity and rotation velocity, known as the Tully–Fisher relation, that characterizes lenticular and spiral galaxies.
However, the team found that lenticular galaxies can arise in this way. The results of such mergers do not initially follow the Tully–Fisher relation, but within 4 billion to 7 billion years, they can evolve into galaxies that do.