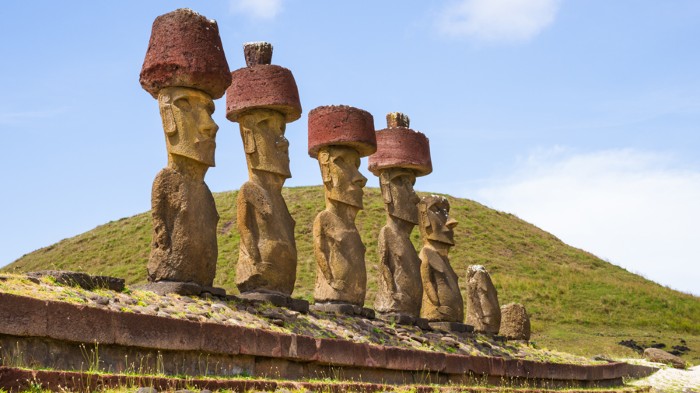 Anthropology
The resourcefulness of the Rapa Nui people
The ancient inhabitants of Rapa Nui — also called Easter Island — seem to have improved their nutrient-poor land with careful stewardship.
Recent archaeological evidence has challenged the idea that the prehistoric Rapa Nui population caused its own decline by over-exploiting its environment, but how this population used the scarce resources available is still unclear. Catrine Jarman at the University of Bristol, UK, and her colleagues analysed human and animal bones, plant remains and soil from around AD 1400, as well as more modern samples from the island.
The chemical make-up of the human remains shows that around half of the ancient population's diet came from the sea. Furthermore, the isotopic composition of the agricultural soil suggests that the islanders, famed for their rock carvings, manipulated their gardens to improve crops — probably by using fertilizers.