The potential increase in air-conditioning use in a warming climate could boost the cost of meeting peak demand for electricity in the United States by up to US$180 billion by the end of the century.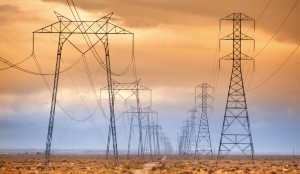 Maximilian Auffhammer at the University of California, Berkeley, and his colleagues assessed how temperature extremes affect consumption of electricity (pylons pictured) by analysing nine years of data on power use and weather from 166 areas of the United States. Using a suite of climate models, they predict that in a business-as-usual scenario, average electricity use could rise by 7.9% by 2100, and that peak demand may climb by 17.6%.
These results highlight the need to increase investment in electricity storage and generation, the authors say.
About this article
Cite this article
The high cost of keeping cool. Nature 542, 275 (2017). https://doi.org/10.1038/542275d
Comments
By submitting a comment you agree to abide by our Terms and Community Guidelines. If you find something abusive or that does not comply with our terms or guidelines please flag it as inappropriate.