The Nature Index 2015 Asia-Pacific reveals strong overall results from the traditional science leaders in this region. In addition, some smaller countries excel in specific areas.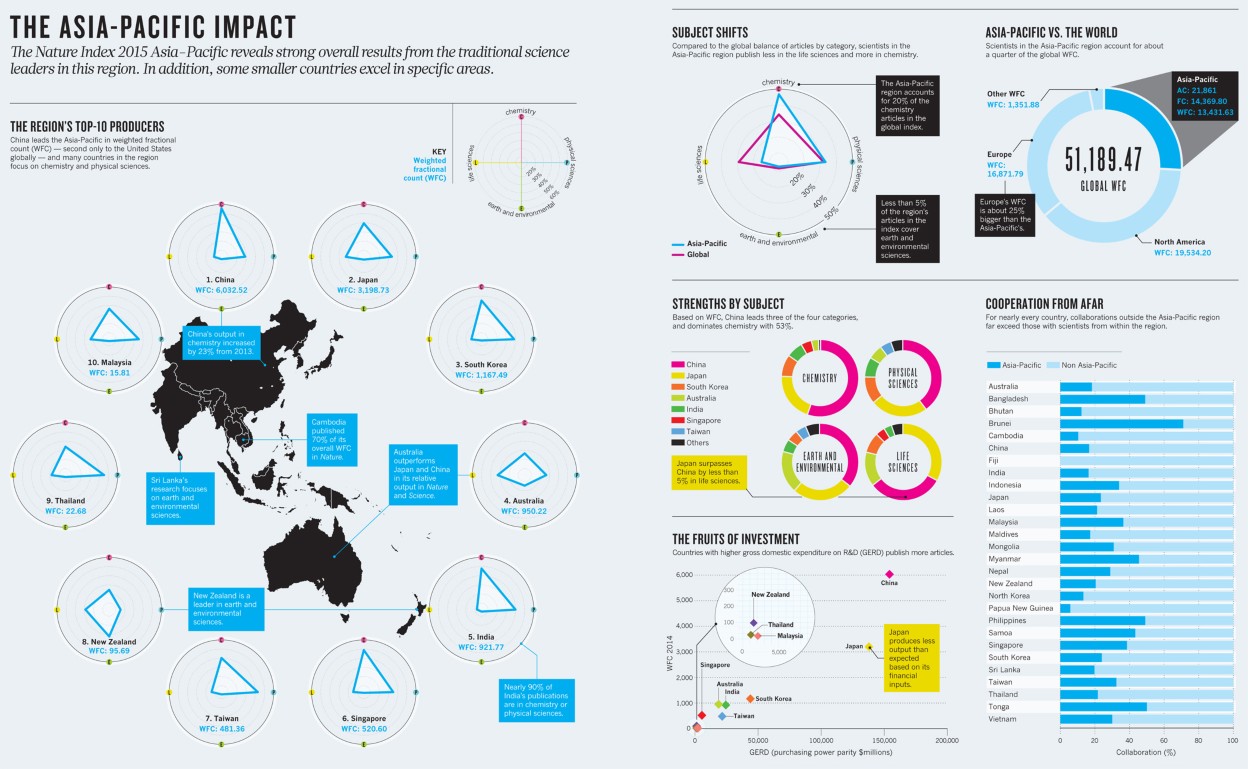 The region's top-10 producers
China leads the Asia-Pacific in weighted fractional count (WFC) — second only to the United States globally — and many countries in the region focus on chemistry and physical sciences.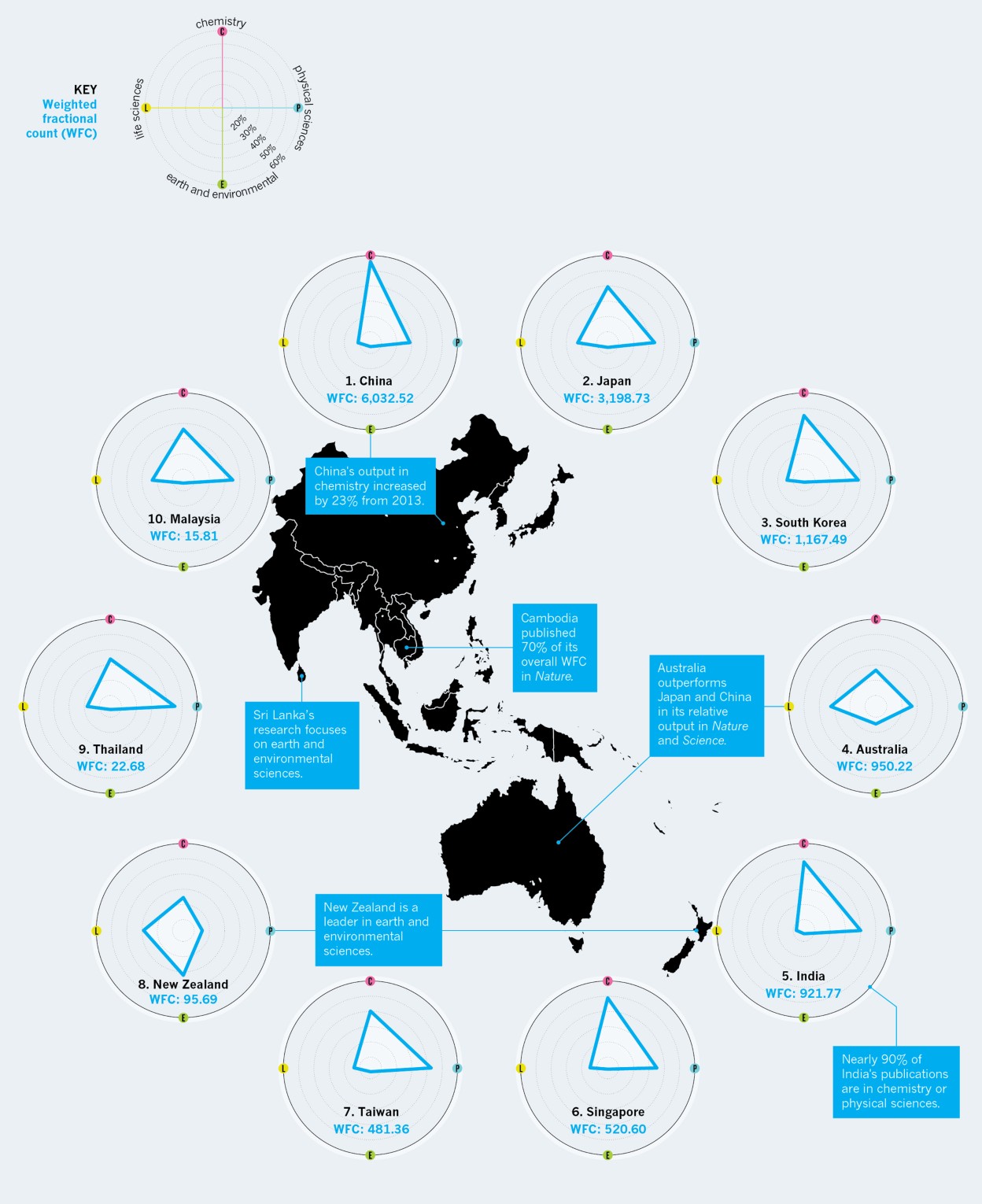 Compared to the global balance of articles by category, scientists in the Asia-Pacific region publish less in the life sciences and more in chemistry.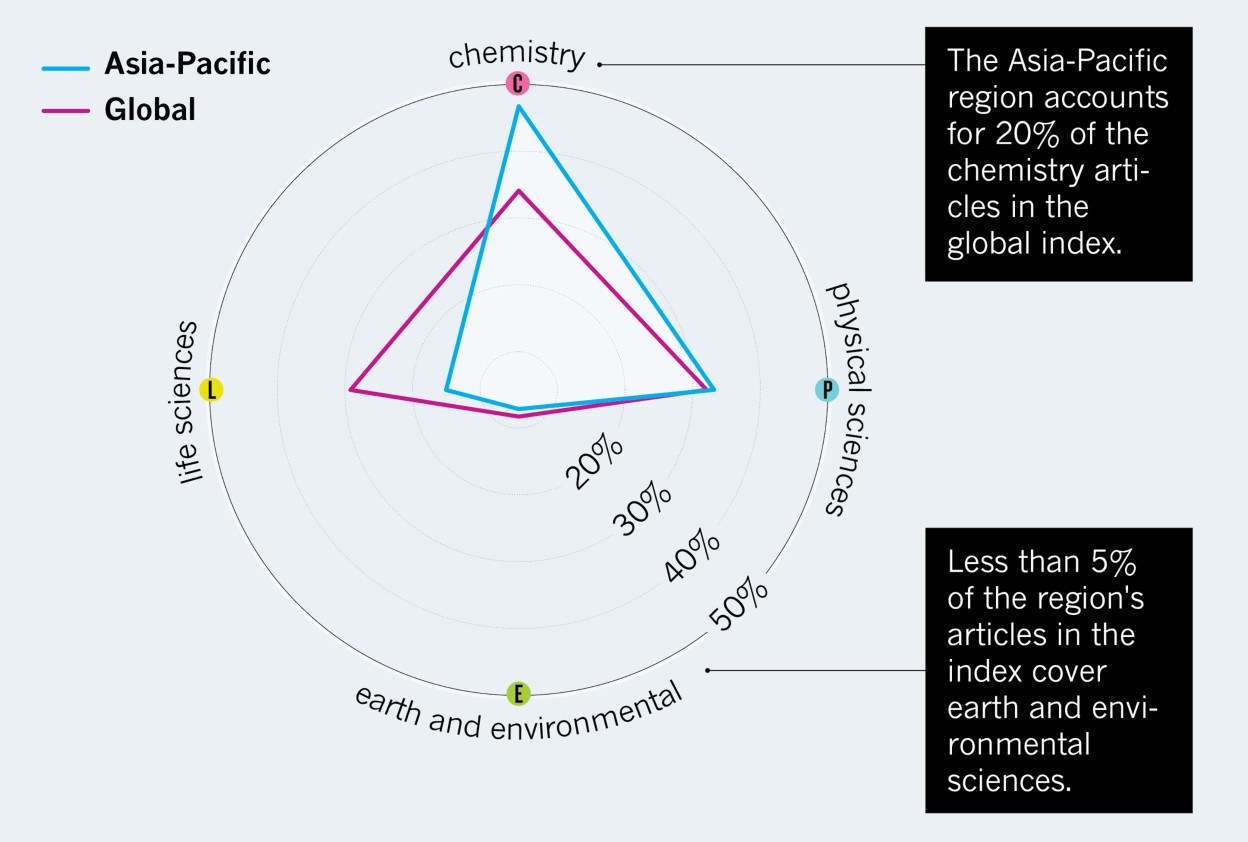 ASIA-PACIFIC VS. THE WORLD
Scientists in the Asia-Pacific region account for about a quarter of the global WFC.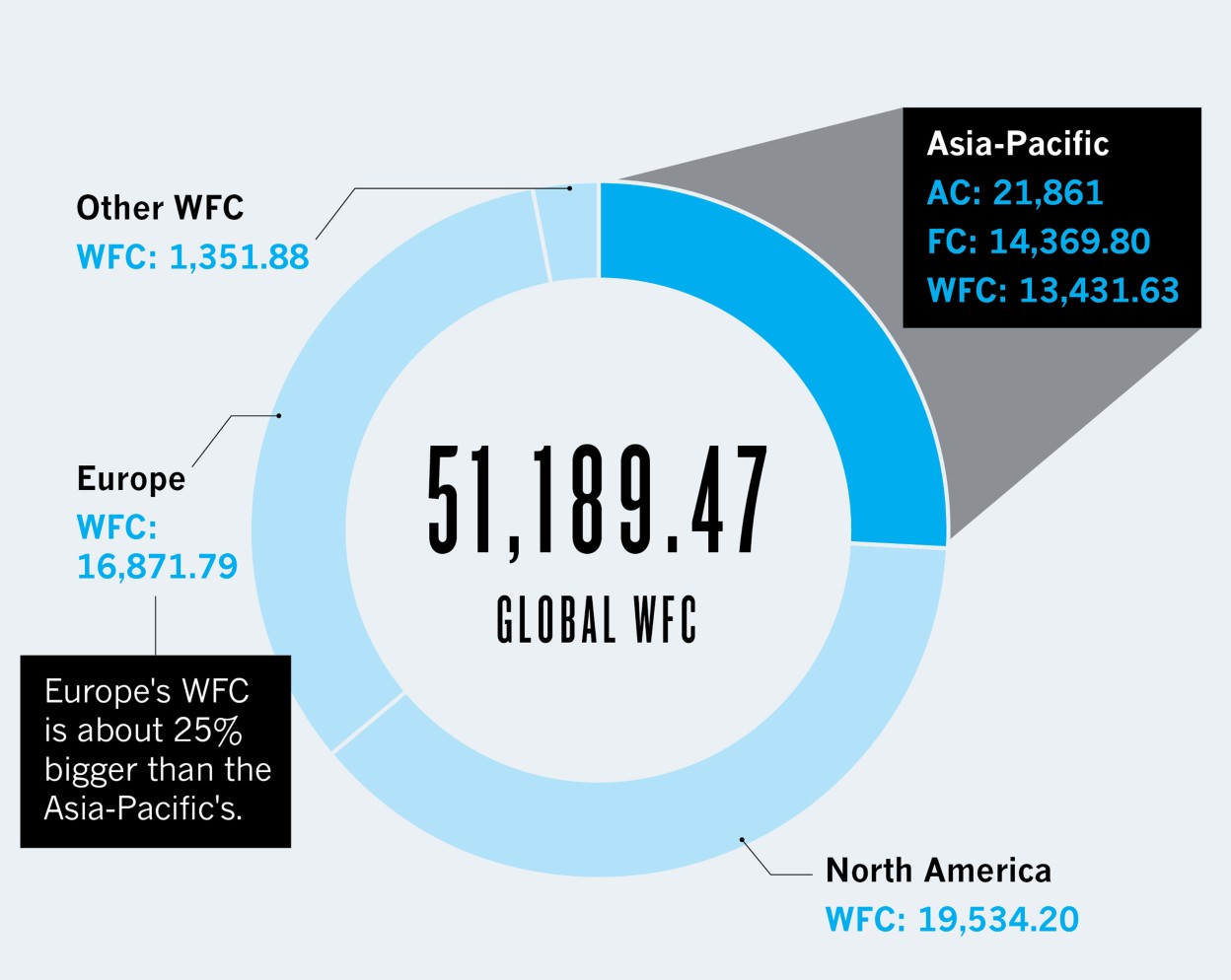 Based on WFC, China leads three of the four categories, and dominates chemistry with 53%.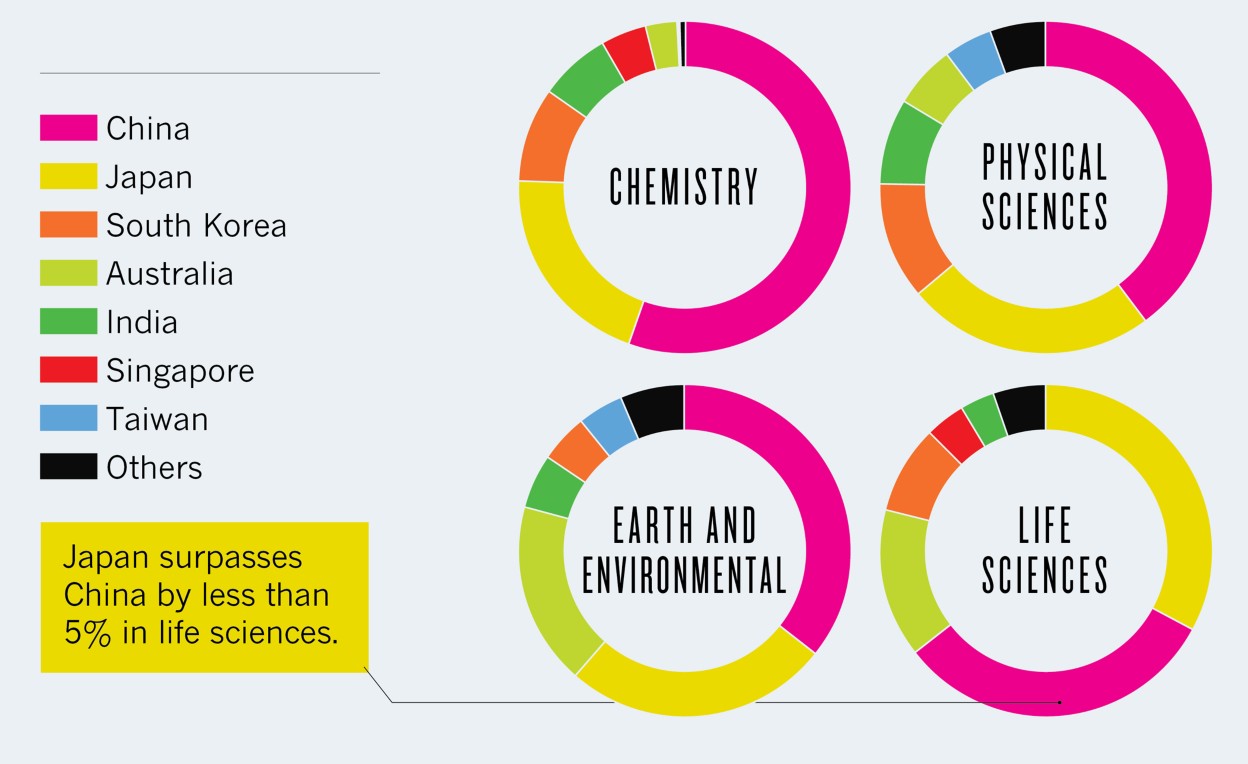 Countries with higher gross domestic expenditure on R&D (GERD) publish more articles.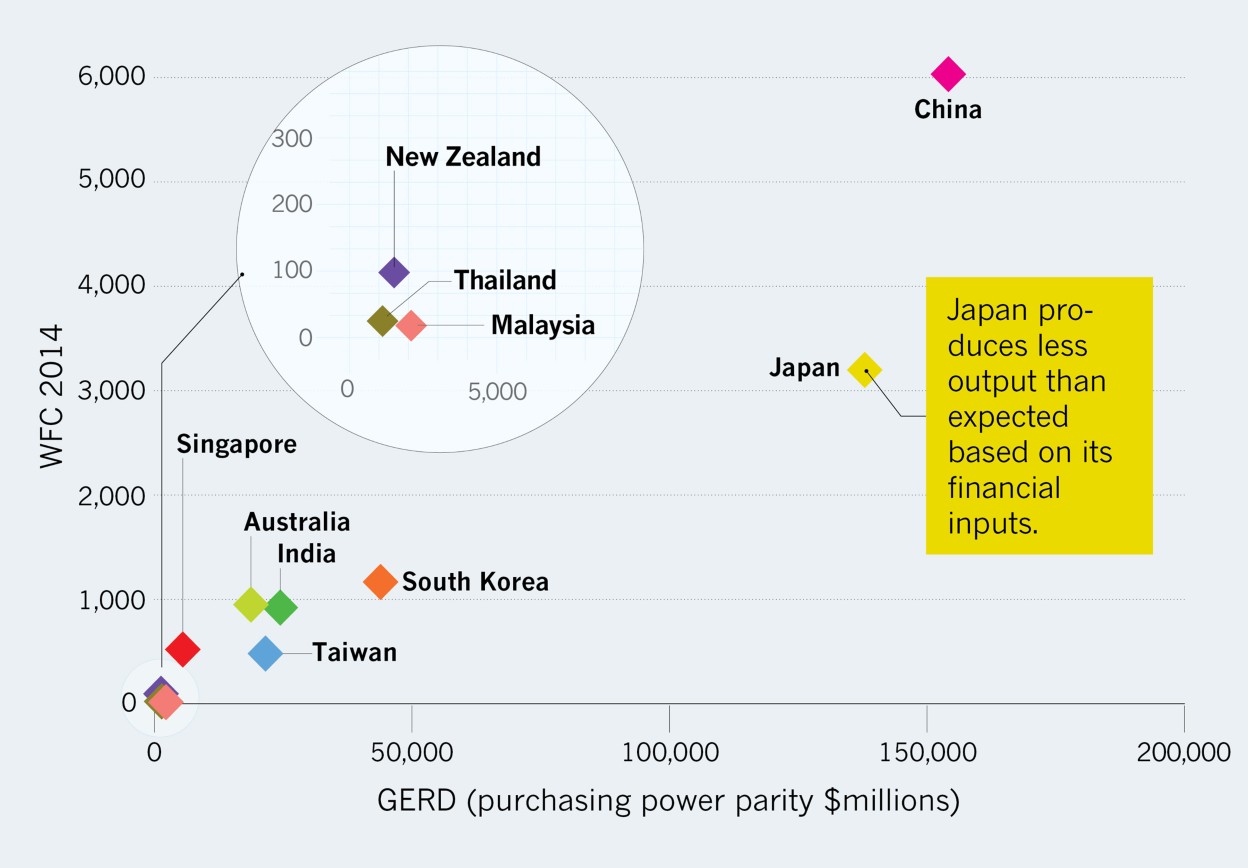 For nearly every country, collaborations outside the Asia-Pacific region far exceed those with scientists from within the region.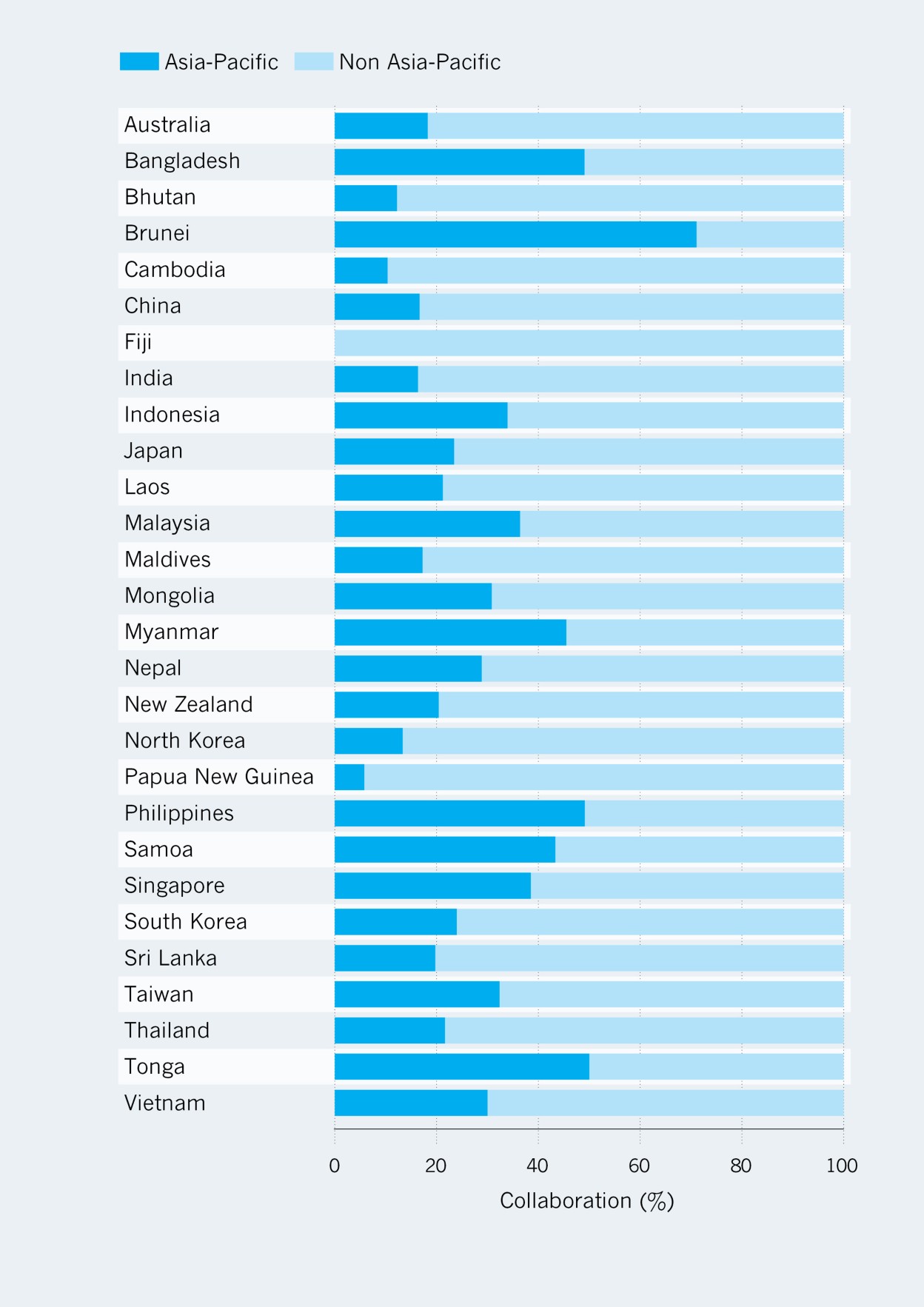 About this article
Cite this article
The Asia-Pacific impact. Nature 519, S52–S53 (2015). https://doi.org/10.1038/519S52a