The advent of routine childhood vaccination has led to dramatic declines in many contagious diseases in the United States. Maintaining these gains there and spreading these successes worldwide are major public-health challenges. By Tony Scully.
A history of disease reduction
An analysis of weekly disease surveillance recorded at the state level by the US Centre for Disease Control and Prevention reveals how many major threats to public health have been affected by the introduction of a vaccine; an estimated 103 million cases of childhood diseases since 1924.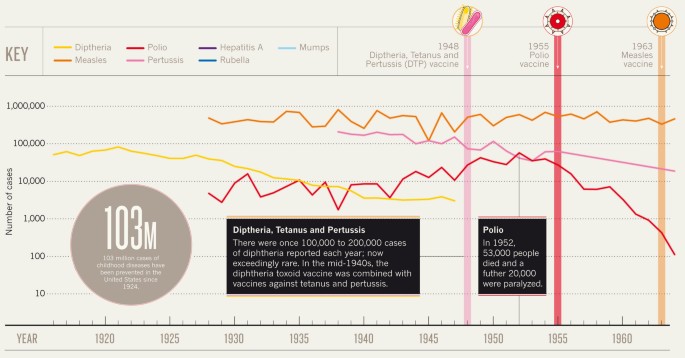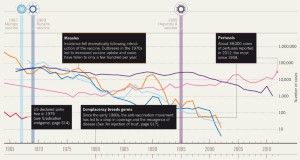 If a child receives the three doses of the DTP vaccines they are likely to have completed routine childhood vaccination – a useful proxy for routine vaccination coverage. Among the 22.6 million children who did not receive the three doses, nearly 8.4 million started but failed to complete — pointing to poor health infrastructure. For the 14 million that never received the first dose, it seems that parental refusal is a major factor.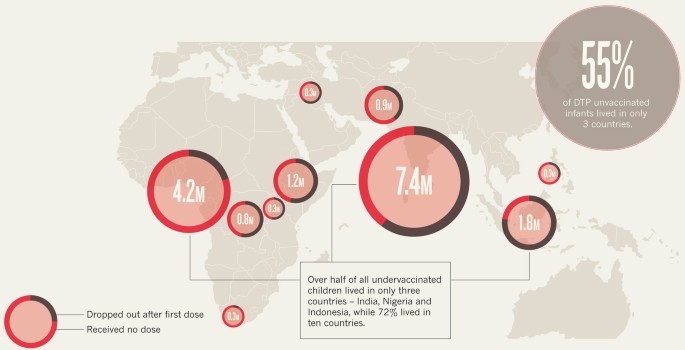 Several highly infectious diseases have been brought under control by routine childhood vaccination, although complacency can lead to resurgence in disease.

Since the early 1980s, vaccine coverage has risen rapidly. During 2012, 131 countries achieved ≧90% national DTP3 coverage, and 30% achieved ≧80% DTP3 coverage in every district. Developing programmes to suit each country will help ensure that enough children are being protected against vaccine-preventable diseases (see 'Keeping cool', page S8).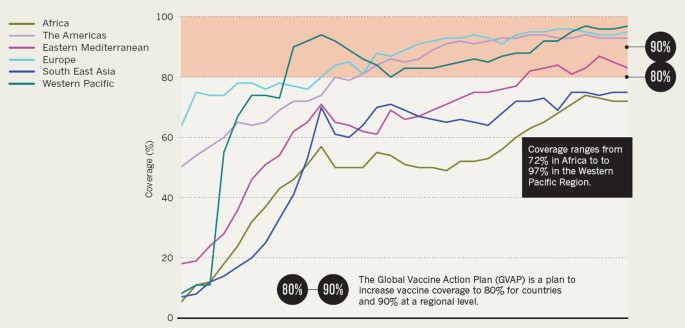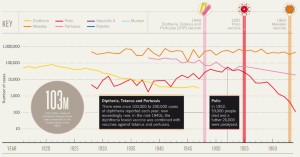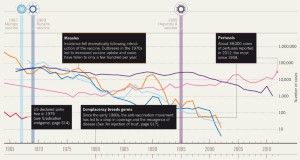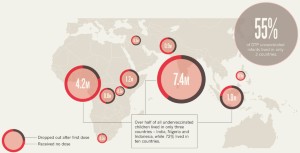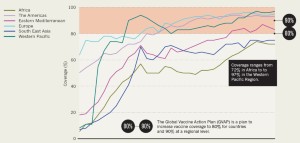 About this article
Cite this article
Scully, T. The age of vaccines. Nature 507, S2–S3 (2014). https://doi.org/10.1038/507S2a
Published:

Issue Date:

DOI: https://doi.org/10.1038/507S2a