Increased understanding of immune- and tumour-cell biology has led to an explosion of research into potential ways to harness the immune system to kill cancer. By Emily Elert.
The body's specific immune response begins when specialized immune cells present pieces of foreign matter, called antigens, to immature immune cells in the lymph nodes (Figure 1).

Current cancer immunotherapies can be broken down into three major types: non-specific therapies, monoclonal antibodies and vaccines (Figure 2).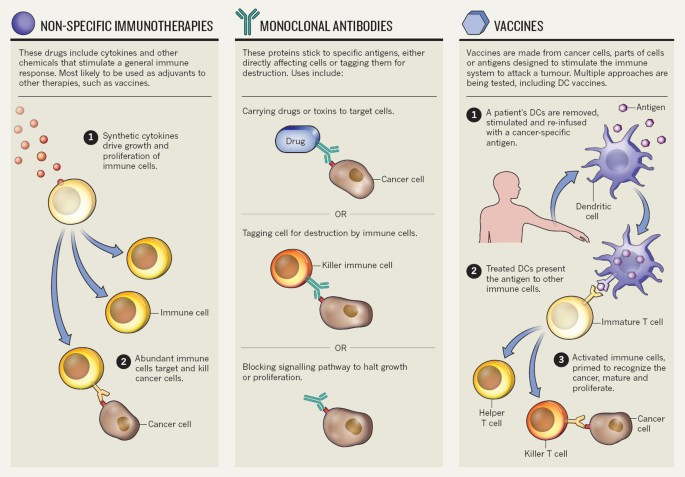 Single immunotherapies have been only modestly effective, so researchers are searching for synergistic combinations of drugs. The ideal attack below includes existing therapies, drugs in clinical trials and theoretical compounds (Figure 3).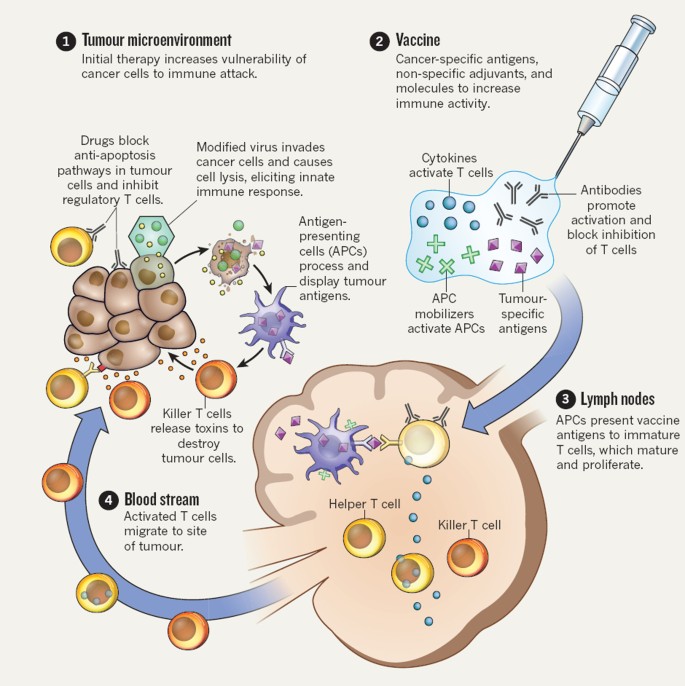 The number of cancer immunotherapies in phase III clinical trials has risen sharply since the early 1990s, reflecting renewed interest in immune-based cancer treatments among researchers and drug-makers (Figure 4).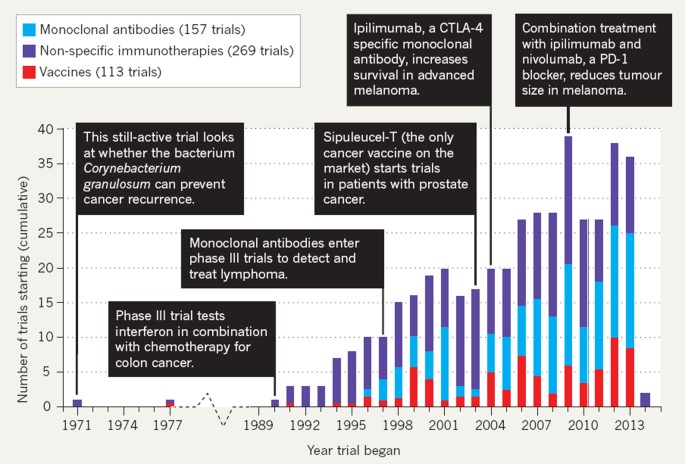 Milestones in the history of cancer immunotherapy (Figure 5).
About this article
Cite this article
Elert, E. Calling cells to arms. Nature 504, S2–S3 (2013). https://doi.org/10.1038/504S2a
Published:

Issue Date:

DOI: https://doi.org/10.1038/504S2a
This article is cited by
Yingjie Nie
De Yang
Joost J. Oppenheim

Scientific Reports (2017)

Silvia Fallarini
Alvaro Brittoli
Cristina Nativi

Glycoconjugate Journal (2017)

Zhenguang Wang
Yelei Guo
Weidong Han

Protein & Cell (2017)