Individuals of a bird species may nest in different areas according to which best camouflages the patterns on their eggs, report George Lovell at Abertay University in Dundee, UK, and his colleagues.
Japanese quail (Coturnix japonica) lay speckled eggs that vary greatly in appearance between mothers. The authors offered 15 females four different colours of sand in which to lay their eggs. Using photographic analysis, the team found that females with more highly spotted eggs typically chose darker sand that matched the colour of the spots. By contrast, quail that laid lightly spotted eggs selected paler sand that matched the background colour of the eggs.
The authors suggest that individual female quail select egg-laying strategies best suited to hiding their eggs from detection by predators.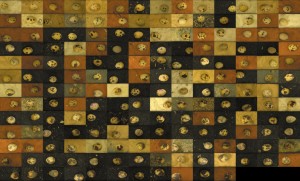 About this article
Cite this article
Quail pick nests that best hide eggs. Nature 493, 454 (2013). https://doi.org/10.1038/493454a