Publishing Executive Editor of Nature.
For those of us who were lucky enough to have Maxine as a colleague, it is so difficult to believe that she is no longer with us. She died last month after a battle with cancer that lasted several years. It was a battle fought with great personal courage and resilience, as well as with immense professionalism.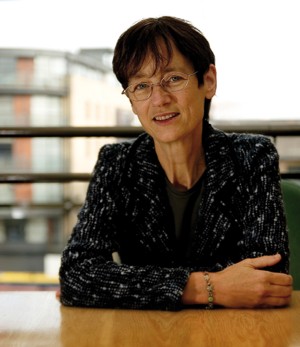 Given the history of her illness, Maxine's death should not have come as much of a surprise. Yet, despite knowing about her challenges, I and her closest colleagues experienced shock and disbelief on hearing that she had passed away. That, in itself, reflects her steadfast refusal to be defined by her illness. She instead maintained her active commitment to Nature and her colleagues — who equally refused to conceive that anything could deprive them of her counsel.
Maxine joined Nature in 1984, under the editorship of John Maddox, having been a researcher in the biophysics of muscle contraction. During her time at Nature, she held a variety of important posts before assuming her final role as Publishing Executive Editor.
Throughout her career she displayed a passionate commitment to Nature, focusing particularly on its scientific standards, its championship of intellectual integrity, the quality of its text, visual presentation, production standards and workflows, and the management of its staff. She never ceased to care and advocate for the working lives of those whom she managed. But, as I know from unsolicited compliments from authors over the years, she was highly valued outside the office too.
As a senior colleague put it: "Maxine was Nature through and through." Having been thankful for her many insights over the years, my colleagues and I will miss her greatly.
About this article
Cite this article
Campbell, P. Maxine Clarke (1954-2012). Nature 493, 13 (2013). https://doi.org/10.1038/493013b