Disintegrating ice, spectacular sunbursts and minuscule lizards are among 2012's most striking pictures.
With every moment of our lives seemingly Instagram'd, Facebooked and Twitpic'd, has the power of the photographic image faded like a Polaroid ravaged by sunlight? Not a bit of it. The camera is always on hand to record the wonder of the natural world and the thrill of exploring it. This year it showed us a man falling to Earth faster than the speed of sound; the nightmarish denizens of the deep oceans; and the delicate tracery of a brain's protective shield. These, and more, are some of Nature's favourite pictures of 2012.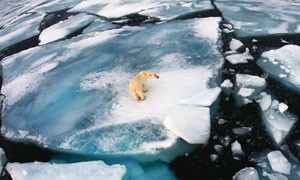 Related links
Related links
Related links in Nature Research
About this article
Cite this article
Cressey, D., Peplow, M. 366 days: Images of the year. Nature 492, 328–333 (2012). https://doi.org/10.1038/492328a
Comments
By submitting a comment you agree to abide by our Terms and Community Guidelines. If you find something abusive or that does not comply with our terms or guidelines please flag it as inappropriate.