Drug giant redirects psychiatric efforts to genetics.
Novartis has joined other pharmaceutical companies in abandoning traditional drug-discovery programmes that pursue treatments for brain disorders.
Nature has learned that the company is closing its neuroscience facility in Basel, Switzer­land, where Novartis is headquartered.
It follows similar moves by GlaxoSmithKline and AstraZeneca, both based in the United Kingdom, which last year announced the closure of all their neuroscience research divisions globally. US-based companies Pfizer and Merck, as well as the French company Sanofi, have also pulled back on research into brain disorders. Rather than abandon neuroscience, however, Novartis says it will launch new programmes to study the genetics of psychiatric and cognitive disorders, in the hope of identifying new treatment strategies.
Developing drugs for brain disorders has become a high-risk activity, with most candidates failing after years of expensive clinical trials. The market is already flooded with cheap, generic antidepressants, antipsychotics and other drugs that act on known targets in the brain, mostly neurotransmitter receptors (see 'Mental-health drug sales'). This has forced companies to look for radically new drug targets, but the search is proving difficult because little is known about the biology of the brain and its disorders.

"Standard approaches to developing drugs for mental health have not reaped significant benefit in the past two decades," says Ken Kaitin, director of the Tufts Center for the Study of Drug Development in Boston, Massachusetts. "But it is a dilemma for the companies because there is a large and growing market for these products." Mental disorders impose the largest disease burden worldwide (see Nature 478,15; 2011), and current treatments do not work particularly well for most patients.
The Basel neuroscience department has 80 staff, and five candidate drugs in the pipeline that act on the central nervous system (CNS). These drugs will continue to be developed, says geneticist Mark Fishman, president of research for the company's main research arm, the Novartis Institutes of BioMedical Research (NIBR). Novartis is negotiating with unions over the terms of the closure, which is likely to happen during 2012.
Fishman says that the NIBR will open a new research division to study the genetics of psychiatry and cognitive disorders at its site in Cambridge, Massachusetts, taking advantage of academic strength in the area, including the Broad Institute, run jointly by Harvard University and the Massachusetts Institute of Technology, which has both major DNA-sequencing capacity and a large group dedicated to psychiatric genetics. "Progress based on neurotransmitters has become small and incremental," Fishman told Nature. "Genetic analysis will provide a real scientific opportunity in psychiatric and cognitive disorders, even if new drugs only arrive in the distant future."
Recent population-based, genome-wide association studies have identified many different genetic variants that individually confer tiny increased risk of disease, but which may act together to substantially increase a person's susceptibility. A type of defect known as copy number variation, in which large chunks of DNA are gained or lost, may on its own cause a significant increase in risk for psychiatric disease. Scientists hope that understanding the biological function of these risk genes may yield new clues about how to prevent or treat diseases.
Companies also hope that they will be able to find genetic biomarkers — a particular DNA sequence or variation, for example — that will allow them to identify individuals who are likely to respond to a particular drug, says Kaitin. "It's the basis of personalized medicine — health plans are more likely to pay for a new drug if they are convinced it will work for the person it is prescribed for."
Developing drugs for the brain has become high-risk, with most candidates failing.
Stephen Stahl, a psychopharmacologist and psychiatrist at the University of California, San Diego, says that other companies are also using gene sequencing to look for new targets. "GlaxoSmithKline pulled out of traditional CNS pharmacology but is pursuing research into neurodegeneration at its new sequencing centre in Shanghai." It's a promising approach, he adds, but he notes that no one yet knows how successful it will be.
The genetic approach has delivered encouraging results for a five-year, €20-million (US$27-million) public–private partnership called NEWMEDS, launched in 2009 by the European Commission to speed the development of treatments for schizophrenia and depression. NEWMEDS coordinator Tine Bryan Stensbøl, director of research at the Danish pharmaceutical company H. Lundbeck in Valby, says that scientists in the consortium have used genome information collected from the Icelandic population by the Reykjavik-based genetics company deCODE to identify a copy number variant that they believe will be important in understanding the pathology of schizophrenia. The commission has awarded NEWMEDS a €1-million top-up to investigate further.
Lundbeck is a medium-sized company that remains committed to drug discovery in psychiatric disease. It has, for example, just signed an agreement worth more than a billion dollars with the Japanese company Otsuka Pharmaceutical to develop and market products for mental disorders. "We are certain that the rewards will come and I'm glad we will be well-placed to enjoy them," says Stensbøl. But she regrets that other companies are moving away, as she believes that competition can stimulate the field: "We need a critical mass of companies there when the new targets come."
Johnson & Johnson is one of the few major international firms keeping the faith. Its head of neuroscience, Husseini Manji, who is based in New Jersey, says that "things are cyclical — for those who stay the course, the breakthroughs will finally come".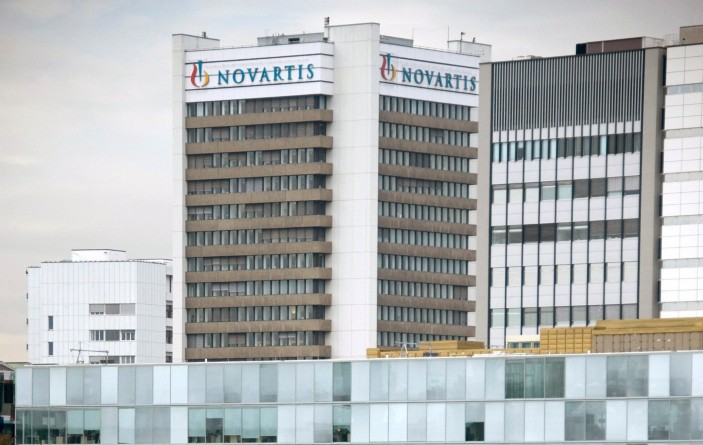 About this article
Cite this article
Abbott, A. Novartis to shut brain research facility. Nature 480, 161–162 (2011). https://doi.org/10.1038/480161a
Published:

Issue Date:

DOI: https://doi.org/10.1038/480161a