Proteins are synthesized by ribosomes, and then commonly undergo further modifications. A new example of how these host-cell processes can e subverted by a pathogenic bacterium has come to light.
This is a preview of subscription content
Access options
Subscribe to Journal
Get full journal access for 1 year
$199.00
only $3.90 per issue
All prices are NET prices.
VAT will be added later in the checkout.
Tax calculation will be finalised during checkout.
Rent or Buy article
Get time limited or full article access on ReadCube.
from$8.99
All prices are NET prices.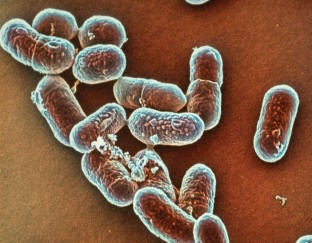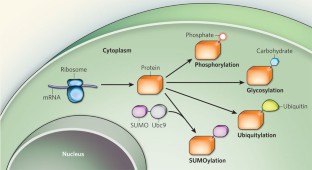 References
1

Ribet, D. et al. Nature 464, 1192–1195 (2010).

2

Cossart, P. Microbes Infect. 9, 1143–1146 (2007).

3

Sarge, K. D. & Park-Sarge, O. K. Trends Biochem. Sci. 34, 200–205 (2009).

4

Zhao, J. Cell. Mol. Life Sci. 64, 3017–3033 (2007).

5

Mattoo, S., Lee, Y. M. & Dixon, J. E. Curr. Opin. Immunol. 19, 392–401 (2007).

6

Boggio, R., Colombo, R., Hay, R. T., Draetta, G. F. & Chiocca, S. Mol. Cell 16, 549–561 (2004).
About this article
Cite this article
Rood, J. Listeria does it again. Nature 464, 1138–1139 (2010). https://doi.org/10.1038/4641138a