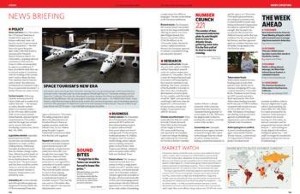 Policy|Business|Market watch|Events|Research|The week ahead|Number crunch|Sound bites
Stem-cell lines: On 2 December, the US National Institutes of Health (NIH) approved 13 human embryonic stem-cell lines for use by US government-funded researchers — the first lines to be given the green light under a liberalized policy announced by President Barack Obama in March. On 4 December, a standing advisory committee to NIH director Francis Collins recommended he approve an additional 27 lines, provided he limit their use to research projects "consistent with the wording of the consent form" used to obtain the lines. This stipulates that the lines be used to study "the embryonic development of endoderm with a focus on pancreatic formation". A further 96 lines are under review.
Carbon targets: Following a similar announcement by China, India said it would cut its carbon intensity — the amount of carbon dioxide emitted relative to economic output — by 20–25% from 2005 levels by 2020. Environment minister Jairam Ramesh, announcing the commitment on 3 December, said that the target was worked out in concert with other developing countries (see Nature 462, 550; 2009).
Legislation denied: Australia's government has for the second time rejected proposed legislation to create a carbon-trading scheme. Following a fortnight of political turmoil that saw climate-change sceptic Tony Abbott elected as leader of the opposition, Prime Minister Kevin Rudd declined to call a snap election. The government said that there would be another chance to vote for the scheme when parliament resumes in February. See go.nature.com/ayfWdf for more.
Unhealthy air: Carbon dioxide and other greenhouse gases are dangerous to human health, the US Environmental Protection Agency declared on 7 December. The ruling, proposed in April, allows the administration of President Barack Obama to regulate emissions under the federal Clean Air Act without going through Congress. Automobile emissions are likely to be the first to be regulated.
Appeal lost: Italian scientists have lost a final appeal against a government research call that explicitly excludes human embryonic stem cells, even though their use is legal. The researchers objected when the exclusion was added by politicians to a text agreed by a committee of scientific experts (see Nature 460, 19; 2009). They took the health ministry to court in June, arguing that the exclusion infringed a constitutional freedom of scientific research. They lost that case, and on 2 December, they lost their appeal to the supreme administrative court.
Carbon capture: On 4 December, the US Department of Energy announced $979 million for three demonstration projects to capture carbon dioxide from power plants and store it underground. Private investors would add another $2.2 billion, the agency said. Two projects involve fitting carbon-capture units to existing coal power plants (in New Haven, West Virginia and Mobile, Alabama), and a new power plant will be built near Midland, Texas.
Patent reform: The European Union has inched closer to a system in which a single patent would cover all 27 member states, with just one, centralized appeals court. On 4 December, industry ministers agreed the principles of the plan, which would drastically cut the costs of managing patents across Europe. But they deferred agreement on crucial issues, such as the costly matter of translating a single patent into different languages. The plan awaits debate in the European parliament.
Biotech boost: The European life-sciences sector was perked up by its first large initial public offering for almost two years, after Belgian biotech firm Movetis raised €85 million (US$128 million) on its 3 December debut. Backed by venture-capital investment, Movetis has European approval to market a constipation drug, prucalopride (Resolor).
Amazonian nations will be the early winners in any market for forest carbon credits, which could grow to US$20 billion a year by 2020. The Forest Carbon Index, released by the environmental think tank Resources for the Future and consultancy firm Climate Advisers, both based in Washington DC, charts where governments should invest in preserving forests in developing countries. That is, if the Copenhagen negotiations permit rich nations to offset their emissions this way.
The report says that 85% of the best places for early forest carbon returns (2013–20) are in the greater Amazon, particularly in Brazil and Peru, where there is a high rate of deforestation, cheap land, market capacity and political will to save the forests. Investment will also depend on national policies: Brazil has asked for donations — not an offset market — to help avoid deforestation, because it wants developed countries to reduce emissions at home. But it has recently said it might allow some offsets. See go.nature.com/TtU9Tm for more.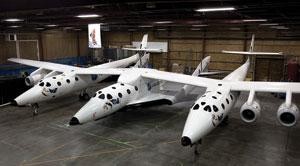 Space tourism's new era: Enthusiastic space tourists got their first public viewing of the commercial passenger vehicle SpaceShipTwo (pictured, centre: mounted under its carrier aeroplane WhiteKnightTwo) on 7 December at Mojave Air and Space Port, California. The rocket ship, developed by aviation designer Burt Rutan and bankrolled by British billionaire Richard Branson, will carry passengers to the edge of outer space — for US$200,000 a ticket. Virgin Galactic, which Branson hopes will become the world's first commercial spaceline, says it has already signed up more than 300 passengers for flights from a yet-to-be-built spaceport in New Mexico. They are unlikely to get space-borne until 2011 at least — even if all flight testing goes smoothly.
London medical hub: Details of a new £520-million (US$850-million) biomedical research centre in central London were outlined on 7 December. The UK Centre for Medical Research and Innovation will bring together four research institutes in one building. Paul Nurse, president of the Rockefeller University in New York, who is leading the development of science plans for the complex, said the budget would be "tight"; and operations could begin with fewer than the hoped-for 1,250 researchers if construction costs go over budget. See go.nature.com/uPkUlY for more.
Climate security breach: Three weeks after the theft of e-mails from the Climatic Research Unit (CRU) at the University of East Anglia in Norwich, UK, unsuccessful hacking was reported at the Canadian Centre for Climate Modelling and Analysis at the University of Victoria in British Columbia. Andrew Weaver, a climate researcher at the university, claimed that there had been a "sustained hacking attempt" in recent weeks. At CRU, Phil Jones has stepped aside as director, pending the result of a university review of the incident.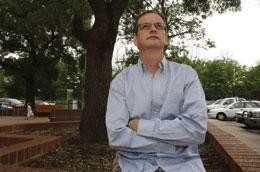 Censorship row: Australia's national science agency has been accused of trying to alter a peer-reviewed paper that was critical of carbon-trading schemes, leading a prominent researcher to quit the agency on 2 December. Clive Spash (pictured right), an ecological economist at the Commonwealth Scientific and Industrial Research Organization in Canberra, said he had "had enough" after his paper was accepted by the journal New Political Economy earlier this year, withdrawn by the acting chief of his division, and then approved again on condition that parts were reworded. See go.nature.com/OoYXwX for more.
Tuberculosis funds: Tuberculosis research has seen funding jump in each of the past few years, but the rate of increase is dropping off. So says a report released on 3 December by the Treatment Action Group, an AIDS research and policy think tank based in New York. Tuberculosis funding increased by 8% last year to US$510 million, compared with annual increases of 13% in 2007 and 17% in 2006. The balance of funding is also shifting, from government agencies to philanthropic organizations such as the Bill & Melinda Gates Foundation.
Anthropologists in conflict: A panel of anthropologists has again criticized the Human Terrain System, a controversial US Department of Defense project to embed social scientists in military units in Iraq and Afghanistan to gain cultural understanding (see Nature 455, 583–588; 2008). In a report presented by the American Anthropological Association at its annual meeting on 3 December, an internal committee said the programme had uneasy ethical tensions — such as being too closely aligned with military intelligence gathering — and could "no longer be considered a legitimate professional exercise of anthropology".
9–11 December New Zealand hosts the Antarctic Treaty Meeting of Experts, which will recommend ways to manage ship-borne tourism to Antarctica.
10 December This year's Nobel science laureates receive their awards in Stockholm, Sweden.
11 December NASA's orbiting infrared telescope, the Wide-Field Infrared Survey Explorer, is scheduled to launch.
14–18 December The American Geophysical Union meets in San Francisco, California.
The number of days unmanned underwater glider Scarlet Knight took to cross the Atlantic Ocean, gathering water data. It is the first craft of its kind to make the crossing.
Source: Rutgers, the State University of New Jersey
"It might be in the future we would be forced to lower the prize."
Michael Sohlman, executive director of the Nobel Foundation, thinks that the Nobel prizes might have to be shrunk as a result of the economic downturn.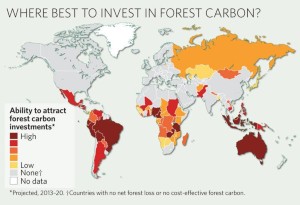 About this article
Cite this article
News briefing: 10 December 2009. Nature 462, 702–703 (2009). https://doi.org/10.1038/462702a
Comments
By submitting a comment you agree to abide by our Terms and Community Guidelines. If you find something abusive or that does not comply with our terms or guidelines please flag it as inappropriate.