On the face of it, self-fertilization is the efficient way to breed: compared with outcrossing, there's usually much less fuss, for a start. So why isn't reproduction by selfing far more prevalent than it is?
Your institute does not have access to this article
Access options
Subscribe to Journal
Get full journal access for 1 year
$199.00
only $3.90 per issue
All prices are NET prices.
VAT will be added later in the checkout.
Tax calculation will be finalised during checkout.
Buy article
Get time limited or full article access on ReadCube.
$32.00
All prices are NET prices.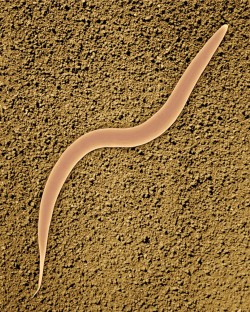 References
Fisher, R. A. Ann. Eugen. 11, 53–63 (1941).

Lively, C. M. & Lloyd, D. G. Am. Nat. 135, 489–500 (1990).

Goodwillie, C., Kalisz, S. & Eckert, C. G. Annu. Rev. Ecol. Syst. 36, 47–79 (2005).

Jarne, P. & Auld, J. R. Evolution 60, 1816–1824 (2006).

Morran, L. T., Parmenter, M. D. & Phillips, P. C. Nature 462, 350–352 (2009).

Lande, R. & Schemske, D. W. Evolution 39, 24–40 (1985).

Charlesworth, D., Morgan, M. T. & Charlesworth, B. Evolution 44, 1469–1489 (1990).

Haldane, J. B. S. The Causes of Evolution (Harper, 1932; reprinted with introduction and afterword by E. G. Leigh, Princeton Univ. Press, 1990).

Peck, J. Genetics 137, 597–606 (1994).

Colegrave, N. Nature 420, 664–666 (2002).

Goddard, M. R., Godfray, H. C. J. & Burt, A. Nature 434, 636–640 (2005).

Agrawal, A. F. Curr. Biol. 16, R696–R704 (2006).
About this article
Cite this article
Agrawal, A. Why reproduction often takes two. Nature 462, 294–295 (2009). https://doi.org/10.1038/462294a
Published:

Issue Date:

DOI: https://doi.org/10.1038/462294a
Further reading
Liusuo Zhang
Daisy G. Gualberto
L. Rene Garcia

Nature Communications (2015)