The costs — both in animal lives and euros — of the European REACH legislation on chemical testing are escalating. Thomas Hartung and Costanza Rovida argue for a suspension of certain toxicity tests.
Access options
Subscribe to Journal
Get full journal access for 1 year
$199.00
only $3.90 per issue
All prices are NET prices.
VAT will be added later in the checkout.
Tax calculation will be finalised during checkout.
Rent or Buy article
Get time limited or full article access on ReadCube.
from$8.99
All prices are NET prices.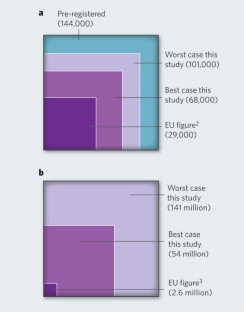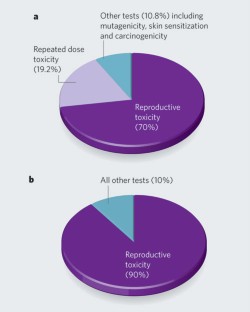 References
1

Rovida, C. & Hartung, T. Re-evaluation of Animal Numbers and Costs for In Vivo Tests to Accomplish REACH Legislation Requirements for Chemicals Transatlantic Think Tank for Toxicology (2009); available at http://www.altex.ch or http://altweb.jhsph.edu.

2

Pedersen, F., de Bruijn, J., Munn, S. & van Leeuwen, K. Assessment of Additional Testing Needs Under REACH — Effects of (Q)SARs, Risk Based Testing and Voluntary Industry Initiatives. Joint Research Centre Report EUR 20863 (2003).

3

van der Jagt, K., Munn, S., Tørsløv, J. & de Bruijn, J. Alternative Approaches can Reduce the Use of Test Animals Under REACH. JRC Report EUR 21405 EN (2004).

4

Janer, G. Hakkert, B. C., Slob, W., Vermeire, T. & Piersma, A. H. Reprod. Toxicol. 24, 97–102 (2007).

5

Hartung, T. Nature 460, 208–212 (2009).
About this article
Cite this article
Hartung, T., Rovida, C. Chemical regulators have overreached. Nature 460, 1080–1081 (2009). https://doi.org/10.1038/4601080a
Comments
By submitting a comment you agree to abide by our Terms and Community Guidelines. If you find something abusive or that does not comply with our terms or guidelines please flag it as inappropriate.