Research at the frontier between computer science and physics illustrates the shortcomings of the reductionist approach to science, which explains macroscopic behaviour using microscopic principles.
Access options
Subscribe to Journal
Get full journal access for 1 year
$199.00
only $3.90 per issue
All prices are NET prices.
VAT will be added later in the checkout.
Tax calculation will be finalised during checkout.
Buy article
Get time limited or full article access on ReadCube.
$32.00
All prices are NET prices.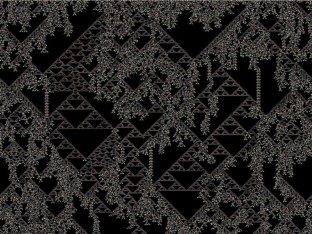 References
Anderson, P. W. Science 177, 393–396 (1972).

Hawking, S. W. Is the End in Sight for Theoretical Physics? (Cambridge Univ. Press, 1980).

Gu, M., Weedbrook, C., Perales, A. & Nielsen, M. A. Physica D 238, 835–839 (2009).

Percus, A., Istrate, G. & Moore, C. (eds) Computational Complexity and Statistical Physics (Oxford Univ. Press, 2006).

Wolfram, S. Phys. Rev. Lett. 54, 735–738 (1985).

Binder, P.-M. Nature 455, 884–885 (2008).

Benenson, Y., Gil, B., Ben-Dor, U., Adar, R. & Shapiro, E. Nature 429, 423–429 (2004).

Toffoli, T. & Margolus, N. Cellular Automata Machines (MIT Press, 1987).

Cook, M. Complex Systems 15, 1–40 (2004).

Domany, E. & Kinzel, W. Phys. Rev. Lett. 53, 311–314 (1984).

Moore, C. Phys. Rev. Lett. 64, 2354–2357 (1990).

Bennett, C. H. Nature 346, 606–607 (1990).

Siegelmann, H. T. Science 268, 545–548 (1995).
About this article
Cite this article
Binder, PM. The edge of reductionism. Nature 459, 332–333 (2009). https://doi.org/10.1038/459332a
Published:

Issue Date:

DOI: https://doi.org/10.1038/459332a