Argentina's government has pledged to reverse a decades-long scientific brain drain. Rex Dalton reports.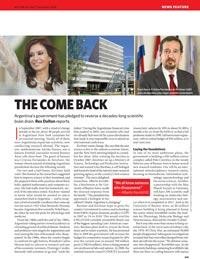 In September 2007, with a wind of change already in the air, about 40 people arrived at Argentina's New York consulate for an unusual meeting. Nearly all of them were Argentinian expatriate scientists, now conducting research abroad. The organizer, mathematician Adrián Paenza, was a famous football journalist turned Buenos Aires talk-show host. The guest of honour was Cristina Fernández de Kirchner, the woman almost assured of winning Argentina's presidential election the following month.
For two and a half hours, Kirchner held court. She listened as the researchers suggested how to improve science in their homeland, and she peppered them with questions about black holes, applied mathematics and computer science. She had really done her homework, several of the attendees noted. Kirchner wanted to know what would be needed to entice researchers back to Argentina — and to recapture a level of scientific excellence that some say was last seen in 1947 when Bernardo Houssay became Argentina's first scientific Nobel laureate when he won the prize for physiology and medicine.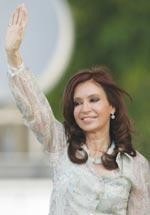 From the 1960s until the end of the 1980s, Argentina's ruling parties viewed academia as a breeding ground of political dissent. Students and professors were targets for suppression and were among the tens of thousands who 'disappeared'. In the 1990s, when the country began to confront its ugly history, President Carlos Menem had no interest in research and one of his economic ministers, Domingo Cavallo, famously told scientists to go and "wash the dishes". During the Argentinian financial crisis that peaked in 2002, any scientists who had not already fled were hit by a peso devaluation that made it near impossible even to attend an international conference.
Kirchner wants change. She says that she sees science as key to the nation's economic future, and the New York meeting helped to crystallize her ideas. After winning the election in October 2007, Kirchner set up a Ministry of Science, Technology and Productive Innovation and named Lino Barañao, a cell biologist and formerly head of the nation's main research granting agency, as the country's first science minister1. The move delighted researchers. Alberto Kornblihtt, a biochemist at the University of Buenos Aires, recalls the stunned response from his family: "The president has appointed a biologist to her cabinet? Maybe Argentina is changing."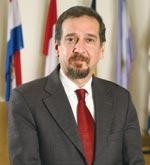 Barañao and Kirchner hope to grow the country's investment in science and technology from 0.66% of gross domestic product (GDP) in 2007 to 1% in 2010. This would rival the 0.9% of GDP currently invested by Brazil, one of the biggest-spending Latin American countries. Barañao plans both to reverse the brain drain and to retain scientists. He has promised that in 2009 the government will increase the budget for competitive research grants by 40% over the current year, to around 700 million pesos (US$210 million). More is being pumped into professorial labs and salaries. In 2008, the national research council CONICET increased researchers' salaries by 30% to about $1,000 a month; a far cry from the $450 or so that a full professor made in 1990. Infrastructure expansion, with an initial budget of $50 million, is to start next year.
In one of its most ambitious plans, the government is building a $50-million science complex called Polo Científico in the trendy Palermo area of Buenos Aires to house several new research institutes. One will be an international interdisciplinary research centre, focusing on biomedicine, information technology, nanotechnology and the social sciences. Another, a partnership with the Max Planck Society in Germany, will have 200 scientific staff working on molecular biology, neuroscience and cancer when it is completed in 2011. And at the University of Buenos Aires, an $8-million science building is being planned to house the centre where Kornblihtt works: the Institute for Physiology, Molecular Biology and Neurosciences, directed by Osvaldo Uchitel.
We all know someone who disappeared. Alberto Kornblihtt
But it may take more than money to bring scientists back. In the worst years of military rule, the 1976–83 Dirty War, an estimated 30,000 people disappeared. Subsequent investigations revealed that they were often dumped from military aircraft into the ocean. "We all know someone who disappeared," Kornblihtt says. In the university building containing Kornblihtt's lab, there are floor-to-ceiling banners with names and photographs of the disappeared students — a daily reminder of the past.
Kornblihtt was one of those who remained in Argentina through much of the troubled times, aided at times by philanthropic grants. In 2000, he was selected by the Antorchas Foundation of Buenos Aires to receive three consecutive three-year grants worth a total of $900,000. "This changed the quality of my science," he says. The money has allowed him to equip his lab, nurture students and collaborate internationally in his work on alternative splicing2, the process by which messenger RNA is cut into different forms before coding for proteins.
In 2002, and again in 2007, Kornblihtt received a five-year international fellowship of around $100,000 a year from the Howard Hughes Medical Institute (HHMI) in Chevy Chase, Maryland. The HHMI expanded its international programme to Latin America in 1997 and Argentina now has 14 HHMI-funded researchers. Only Canada receives more of the institute's international awards. "We don't make grants because a nation has difficult economic times," says Jill Conley, director of the HHMI's international programme. "We hold the bar high. But it is gratifying to see that this offers some folks a lifeline."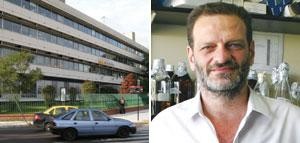 As Argentina's economy has strengthened, philanthropy from national donors has also grown. By 2006, the Leloir Institute Foundation in Buenos Aires had amassed a $25-million endowment from private donations, of which about $3 million is now being used to build a new wing that will house core equipment for the institute's 25 principal investigators. The wing is set to open in 2009, when a symposium is planned around the institute's primary fields of neuroscience, cell biology, cancer and infectious disease. But the main donor wishes to remain anonymous. Maintaining such a low profile is common in Latin American countries, because the wealthy fear undesirable scrutiny or kidnapping.
Located in central Buenos Aires, the Leloir Institute looks like a research centre in any major world capital, from its airy labs to the modern art on the lawn. The foundation was named after Luis Federico Leloir, who won Argentina's second scientific Nobel — for chemistry — in 1970. Institute director Fernando Goldbaum, one of five HHMI fellows there, studies brucellosis, a bacterial infection that has re-emerged in recent years in both humans and livestock. As two of the world's largest beef exporters, Argentina and its neighbour Brazil together lose an estimated $100 million annually to the disease. Last year, working with Roberto Bogomolni of the University of California, Santa Cruz, Goldbaum identified light-sensitive proteins that increase the virulence of brucellosis bacteria3.
Goldbaum says that high-quality research of this type is already commonplace in Argentina, but often receives little international notice. Last year, Leloir scientists felt that Argentina was improperly lumped together with developing countries4 in an issue of Nature Medicine about 'shoestring' science, which included an article about bamboo microscopes in India5.
You don't publish research like this with bamboo microscopes. Alejandro Schinder
Neuroscientist Alejandro Schinder almost jumps from his seat at the mention of bamboo microscopes. Schinder did postdoctoral research with neuroscientist Fred Gage at the Salk Institute for Biological Sciences in La Jolla, California, and then returned in 2002 to establish his own laboratory at the Leloir Institute. In a recent paper, Schinder, Gage and their team showed that newly born neurons in the adult brain make connections with existing cells, resolving a controversy about whether such cells contribute to working neuronal circuits6. As part of this, Schinder's lab used a light-activated ion channel to show how the connections functioned. "You don't publish research like this with bamboo microscopes," says Schinder. "Not a single day do I regret my decision [to move back]. The impact of my science is much greater in Argentina than in the United States. We started a virgin field here."
Goldbaum says that six new principal-investigator positions will be added at the institute in the next few years, funded by the endowment. "We have a strong policy to reverse the brain drain," he says.
Barañao estimates that about 850 of the 5,000 researchers in Argentina are of the world-class calibre that he particularly wants to retain and, to do so, the science ministry plans to match the money that Argentinian researchers receive from international grant givers, such as the HHMI. "We want to reward the most innovative and productive," he says. "So we are going to match their outside grants." Much of the money promised to competitive grants in the 2009 budget will go towards this.
Juan Pablo Paz, a physicist at the University of Buenos Aires, sees these actions as vital to giving science a greater cultural and political presence in Argentina. "Science has not been viewed as something that creates economic opportunity," he says. "But now it is being seen as part of our economic policy. I am very encouraged."
Outside the country though, there is still hesitancy. Oscar Bruno, a mathematician who attended Kirchner's New York meeting, left his homeland in 1986 to complete a doctorate in mathematics at New York University. Now he is a tenured professor at the California Institute of Technology in Pasadena. Barañao is creating an institute for applied mathematics, a public–private partnership based in Buenos Aires. But although Bruno feels the cultural draw to return, he is not yet sure if the incentives and investment in Argentinian science are enough to persuade him to leave the US lifestyle he has adopted. "I am watching and thinking," he says. "I would like to help my country. But returning is a very difficult call."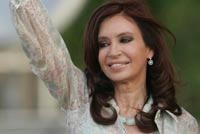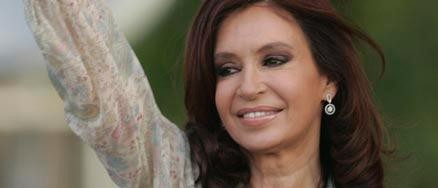 References
Nature 450, 598 (2007).

de la Mata, M. et al. Mol. Cell 12, 525–532 (2003).

Swartz, T. E. et al. Science 317, 1090–1093 (2007).

Marris, E. Nature Med. 13, 1130 (2007).

Basu, P. Nature Med. 13, 1128 (2007).

Toni, N. et al. Nature Neurosci. 11, 901–907 (2008).
Related links
Related links
Related links in Nature Research
Related external links
About this article
Cite this article
Dalton, R. Argentina: The come back. Nature 456, 441–442 (2008). https://doi.org/10.1038/456441a
Published:

Issue Date:

DOI: https://doi.org/10.1038/456441a