Optical lattices have rapidly become a favoured tool of atomic and condensed-matter physicists. These crystals made of light can be used to trap atoms at very low temperatures, creating a workshop in which to pore over and tinker with fundamental properties of matter.
Access options
Subscribe to Journal
Get full journal access for 1 year
$199.00
only $3.90 per issue
All prices are NET prices.
VAT will be added later in the checkout.
Tax calculation will be finalised during checkout.
Rent or Buy article
Get time limited or full article access on ReadCube.
from$8.99
All prices are NET prices.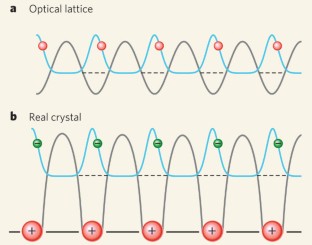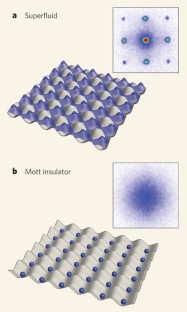 About this article
Cite this article
Greiner, M., Fölling, S. Optical lattices. Nature 453, 736–738 (2008). https://doi.org/10.1038/453736a