Web publishing and marketing might put more science into fiction and attract new readers.
A Version of the Truth
Jennifer Kaufman &
Karen Mack
Delacorte Press: 2008. 336 pp. $24 9780385340199
|
ISBN: 978-0-3853-4019-9
The Gift: Discovery, Treachery & Revenge
Special Delivery Books: 2007. 140 pp. £7 9781934335062
|
ISBN: 978-1-9343-3506-2

The Expeditions
Dial Press: 2008. 336 pp. $24 9780385335959
|
ISBN: 978-0-3853-3595-9
In a darwinian scrum for the attention of an increasingly distracted audience, authors who want to write fiction about science, but not straight science fiction, have their work cut out. The gates of publication are typically guarded by humanities graduates who may have no scientific affinity.
To slip through the net, stories about scientists are often sugar-coated. Fictionalized accounts of historical scientific figures are on the rise, with speculative novels about Charles Darwin, Carl Friedrich Gauss, Alexander von Humbold, Alan Turing, Kurt Gödel and Alfred Wegener having appeared over the past few years. Forensic science-based police procedurals are also flourishing. In contrast, novels about modern scientists doing experiments in labs or field stations, such as Allegra Goodman's Intuition, are rare.
Inspecting what does make the cut is therefore a lesson in the market constraints of the publishing industry. The cover of A Version of the Truth, with its gentle pastels, nature drawings and beautiful young woman, betrays it as a Bridget Jones' Diary for boffins. Cassie Shaw, an impoverished and unglamorous young widow with only a secondary-school education, lies about her academic credentials to land an administrative job at the local university's science department. Soon she's upgrading her wardrobe and capturing the eye of the dishy professor. Where it deviates from the formula is that Cassie is a nature enthusiast, far preferring a ramble in the woods to the party scene — it's The Devil Wears Prada meets Walden Pond.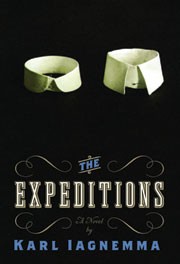 Details about scientific life in this novel are thin enough to avoid spooking even the most squeamish scienceophobe. Although the professor is said to be an animal behaviouralist, we only ever see him delivering show-stopping undergraduate lectures, chaperoning drunken field trips and quoting Emerson. Happily the characters are multi-dimensional, and it is refreshing to deal with a romantic female lead who gets excited by reading naturalist John Muir. Authors Jennifer Kaufman and Karen Mack even slip in a few gentle riffs about the scientific process without shattering the 'chick lit' spell.
The Expeditions, penned by a mechanical engineer, also looks at science through the less threatening lens of nature. Set in the United States in the 1840s, it is a coming-of-age tale about 16-year-old Elisha Stone who, having developed a passion for mucking about with beetles and frogs in the local creek, runs away and signs up to a 'scientific' expedition into Canada's largely uncharted Northwest Territories.
Elisha is caught between the disparate philosophies of the two men of science on the trip: Professor Tiffin, a dreamy, buffoonish academic in search of native artefacts; and Silas Brush, a hard-nosed practicalist who is surveying the land for valuable resources such as timber and iron. In the end, both men are revealed to have less than pure motivations and Elisha decides that his love for science is only a romantic notion, best abandoned. Author Karl Iagnemma's division of science into theory and practice seems clichéd, and Elisha's change of heart, somewhat forced. The Expeditions may please fans of Wild West adventures, but it says little about science or a person's reasons for loving it — or leaving it.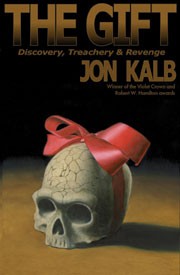 The only work of serious 'lab lit' in this trio is The Gift. Billed as a tell-all from the cut-throat world of hominid fossil-hunting, the plot centres around a classic fraud scenario loosely based on that of Piltdown Man. Bert Wilde, a ruthless field researcher, will stop at nothing to get ahead, including murder, rape, a gold-digging marriage and grant bribery. Ron Slater, Wilde's graduate student, seeks revenge on Wilde with a devious plot that plays on the older researcher's egotism and lust for glory.
Author Jon Kalb — a geologist who has led many hominid surveys in Ethiopia — follows the minutiae of field study in the Rio Grande valley. Characters unearth and scan bone fragments, consult academic journals and discuss palaeontological theories as seriously as they might in a departmental seminar. Yet the facts serve the plot, which is tempered by humour, the atmospheric Tex-Mex setting and snappy dialogue.
Given The Gift's uncompromising approach to technical detail, it is probably no coincidence that the book is self-published. Although excessive detail might be tolerated in general fiction (think of the exhaustive whale trivia in Moby-Dick and painstaking descriptions of linotype in John Updike's Rabbit Redux), the nuts and bolts of the scientific method seem less palatable.
In the past, 'vanity publishing' carried stigma and a significant price-tag. But the web's spirit of rampant self-promotion has rendered it more socially acceptable. And the technology behind digital print-on-demand (POD) publishing has now become cost-effective enough to make it available free to authors. Website LuLu.com paved the way, and in 2006 Amazon stepped into the arena with CreateSpace.com, which offers higher quality and more production options, with the obvious advantage of being more directly linked to the company's powerful distribution channels.
All that's missing is marketing. Maybe the authors' own websites and blogs, and popular review sites such as Goodreads.com, will bring these books to the attention of readers who are hungry for more science in their fiction. Just as social networking sites such as MySpace have allowed artists to promote their music without a record label intermediary, such venues, coupled with the freedom of POD publishing, might offer new opportunities for undiluted novels about the lives and activities of scientists.
About this article
Cite this article
Rohn, J. From bench to book. Nature 451, 128 (2008). https://doi.org/10.1038/451128a
Published:

Issue Date:

DOI: https://doi.org/10.1038/451128a