Static crystal structures provide only clues about the way large biological molecules work. A recently developed spectroscopic technique also reveals details of their molecular motion, as shown for an RNA molecule from HIV.
Your institute does not have access to this article
Access options
Subscribe to Journal
Get full journal access for 1 year
$199.00
only $3.90 per issue
All prices are NET prices.
VAT will be added later in the checkout.
Tax calculation will be finalised during checkout.
Buy article
Get time limited or full article access on ReadCube.
$32.00
All prices are NET prices.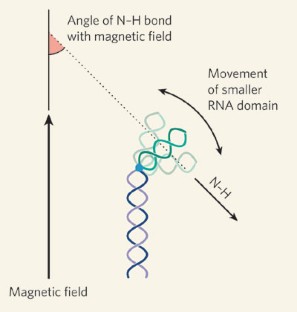 References
Zhang, Q., Stelzer, A. C., Fisher, C. K. & Al-Hashimi, H. M. Nature 450, 1263–1267 (2007).

Palmer, A. G. & Massi, F. Chem. Rev. 106, 1700–1719 (2006).

Tjandra, N. & Bax, A. Science 278, 1111–1114 (1997).

Lipsitz, R. S. & Tjandra, N. Annu. Rev. Biophys. Biomol. Struct. 33, 387–413 (2004).

Puglisi, J. D., Tan, R., Calnan, B. J., Frankel, A. D. & Williamson, J. R. Science 257, 76–80 (1992).

Aboul-ela, F., Karn, J. & Varani, G. J. Mol. Biol. 253, 313–332 (1995).

Zhang, Q., Sun, X., Watt, E. D. & Al-Hashimi, H. M. Science 311, 653–656 (2006).

Ippolito, J. A. & Steitz, T. A. Proc. Natl Acad. Sci. USA 95, 9819–9824 (1998).
About this article
Cite this article
Puglisi, J. The dance of domains. Nature 450, 1171–1172 (2007). https://doi.org/10.1038/4501171a
Published:

Issue Date:

DOI: https://doi.org/10.1038/4501171a