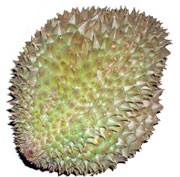 Castaway, a deaf dolphin at the Marine Mammal Conservancy in Key Largo, Florida, has become the proud recipient of a 'chat line' that will broadcast the sounds of nearby dolphins and help the unborn calf in her uterus learn vital sonar and social skills.
A Thai scientist says he has bred an odourless version of the pongy fruit, which is banned from many Asian hotels and airlines.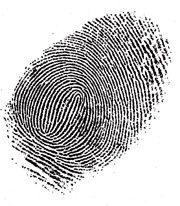 A dusting of pollen on cars and buildings makes it harder for police to find fingerprints left by thieves, crime experts have discovered.
8% is the amount that New York City's greenhouse-gas emissions have risen between 1995 and 2005.
58.3 million tonnes is the amount of greenhouse gas emitted by the city in 2005 — almost as much as the entire Republic of Ireland, but just 1% of total US emissions.
2.7% is the proportion of the US population that lives in the city — making New Yorkers almost three times greener, on average, than the typical American.
"It would be the wrong thing to do to select people who aren't going to fit in your spaceship."
Duane Ross demonstrates exactly why he is NASA's head of astronaut selection.
Sources: ABC News, Associated Press, The Independent, USA Today
About this article
Cite this article
Sidelines. Nature 446, 841 (2007). https://doi.org/10.1038/446841b
Comments
By submitting a comment you agree to abide by our Terms and Community Guidelines. If you find something abusive or that does not comply with our terms or guidelines please flag it as inappropriate.