Autophagy is the degradation of redundant or faulty cell components. It occurs as part of a cell's everyday activities and as a response to stressful stimuli, such as starvation. Connections with cellular life-and-death decisions and with cancer are now emerging.
Access options
Subscribe to Journal
Get full journal access for 1 year
$199.00
only $3.90 per issue
All prices are NET prices.
VAT will be added later in the checkout.
Tax calculation will be finalised during checkout.
Rent or Buy article
Get time limited or full article access on ReadCube.
from$8.99
All prices are NET prices.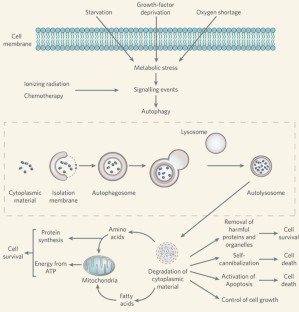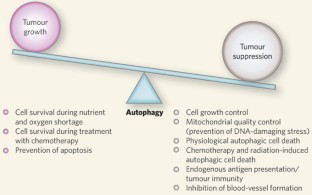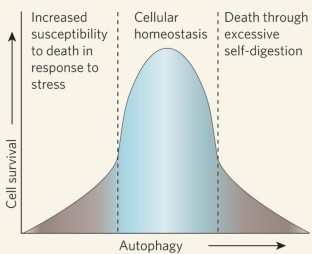 Further Reading
1

Gozuacik, D. & Kimchi, A. Oncogene 23, 2891–2906 (2004).

2

Hippert, M., O'Toole, P. S. & Thorburn, A. Cancer Res. 66, 9349–9351 (2006).

3

Levine, B. Autophagy 2, 65–66 (2006).

4

Levine, B. & Klionsky, D. Dev. Cell 6, 463–477 (2004).

5

Lum, J. J., DeBarardinis, R. J. & Thompson, C. B. Nature Rev. Mol. Cell Biol. 6, 439–448 (2005).

6

Ogier-Denis, E. & Codogno, P. Biochim. Biophys. Acta 1603, 113–128 (2003).
About this article
Cite this article
Levine, B. Autophagy and cancer. Nature 446, 745–747 (2007). https://doi.org/10.1038/446745a