The stability of the chemical bonds in saturated hydrocarbons makes them generally unreactive. But the invention of processes in which carbon–hydrogen (C–H) bonds in hydrocarbons can be activated is allowing chemists to exploit organic compounds in previously unimaginable ways.
Access options
Subscribe to Journal
Get full journal access for 1 year
$199.00
only $3.90 per issue
All prices are NET prices.
VAT will be added later in the checkout.
Tax calculation will be finalised during checkout.
Rent or Buy article
Get time limited or full article access on ReadCube.
from$8.99
All prices are NET prices.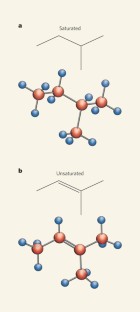 Further Reading
1

Arndtsen, B. A., Bergman, R. G., Mobley, T. A. & Petersen, T. H. Acc. Chem. Res. 28, 154–162 (1995).

2

Labinger, J. A. & Bercaw, J. E. Nature 417, 507–514 (2002).

3

Periana, R. A. et al. J. Mol. Catal. A: Chem. 220, 7–25 (2004).

4

Labinger, J. A. J. Mol. Catal. A: Chem. 220, 27–35 (2004).

5

Goldberg, K. I. & Goldman, A. S. (eds) Activation and Functionalization of C–H Bonds (ACS Symp. Ser. 885, Am. Chem. Soc., Washington DC, 2004).

6

Tobisu, M. & Chatani, N. Angew. Chem. Int. Edn 45, 1683–1684 (2006).
About this article
Cite this article
Bergman, R. C–H activation. Nature 446, 391–393 (2007). https://doi.org/10.1038/446391a