A quick technological fix is not the best response to the December tsunami.
Access options
Subscribe to Journal
Get full journal access for 1 year
$199.00
only $3.90 per issue
All prices are NET prices.
VAT will be added later in the checkout.
Rent or Buy article
Get time limited or full article access on ReadCube.
from$8.99
All prices are NET prices.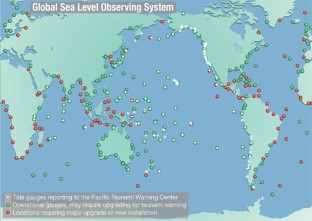 Acknowledgements
I thank Thorkild Aarup, Bernardo Aliaga, Patricio Bernal, Ehrlich Desa, Albert Fischer, Paul Mason, Peter Pissiersens and Francois Schindele for contributing many useful thoughts to this article.
About this article
Cite this article
Alverson, K. Watching over the world's oceans. Nature 434, 19–20 (2005). https://doi.org/10.1038/434019a
Comments
By submitting a comment you agree to abide by our Terms and Community Guidelines. If you find something abusive or that does not comply with our terms or guidelines please flag it as inappropriate.