Scheme for young German researchers ruled unconstitutional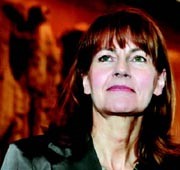 Germany's young scientists suffered a blow this week when one of their most favoured career paths was declared unconstitutional.
In 2002, Germany introduced the title of 'junior professor' in a bid to reform the higher-education system and give young scientists more independence. But on 27 July the country's highest court found that the federal government had no right to force the system on Germany's 16 individual Länder, or states.
The 600 young scientists who have already won these junior positions are expected to keep their jobs, but the creation of future posts is uncertain. The ruling has been met with horror by critics, who say it throws the country's education system back into the dark ages. They say that Germany's outdated academic system is harming its international competitiveness.
"We are very unhappy — this is a real throwback into provincialism," says Julia Fischer, speaker for the Young Academy, which promotes young German scientists, and a group leader at the Max Planck Institute for Evolutionary Anthropology in Leipzig.
Researchers in Germany have long been frustrated by the traditional system for advancement. After achieving a PhD, scientists work with an established professor to complete a second thesis and prove their teaching abilities — a process known as Habilitation. Many German academics do not gain tenure until their early forties.
The scientific community, including the influential Wissenschaftsrat, or science council, and the DFG, the country's main funding agency, have long called for Habilitation to be replaced by a US-style tenure-track system. In 2002, the position of junior professor was created in response.
Although not linked to tenure track, the position at least allowed German thirty-somethings to prove their academic merit independently. The junior professors received some €60,000 (US$70,000) to set up their research over a period of up to six years. Federal education minister Edelgard Bulmahn set aside €180 million for the programme, and stated that Habilitation would be phased out.
By 2004, nine German states had adopted the federal law into their own rule books. But three conservative states — Bavaria, Saxony and Thuringia — took the issue to court over the principle that the federal government should not interfere with their affairs in education. The court agreed.
It is now unclear what will happen to both the money and the jobs. Some states, including Berlin, have vowed to keep the new career path open. Bulmahn says that she will work to modify the law to try and maintain the junior professorship.
But many, including Fischer, argue that the academic system will not be acceptable until Habilitation disappears completely from all 16 states. Even when other career paths exist, most young German scientists, including herself, feel obliged to do a Habilitation to keep their options open. "You never know whether you will be judged badly if you don't," she says.
About this article
Cite this article
Abbott, A. Court ruling upsets hopes for career reforms. Nature 430, 599 (2004). https://doi.org/10.1038/430599a
Comments
By submitting a comment you agree to abide by our Terms and Community Guidelines. If you find something abusive or that does not comply with our terms or guidelines please flag it as inappropriate.