Abstract
Mollusc shells consist of the nacreous mother-of-pearl layer and the prismatic layer. Both layers are microlaminate composites of CaCO3 crystals (aragonite in the nacre and calcite in the prismatic layer) and biopolymers. The main biopolymers are structural proteins, insoluble in water and methanoic acid, which determine the framework of each shell layer1,4 and bind soluble polyanionic proteins2,4 which determine the type of CaCO3 crystal that grows5,6. Here we report the sequences and structures of the framework proteins for the nacreous and prismatic layers of the pearl oyster, Pinctada fucata.
Access options
Subscribe to Journal
Get full journal access for 1 year
$199.00
only $3.90 per issue
All prices are NET prices.
VAT will be added later in the checkout.
Rent or Buy article
Get time limited or full article access on ReadCube.
from$8.99
All prices are NET prices.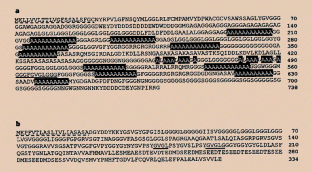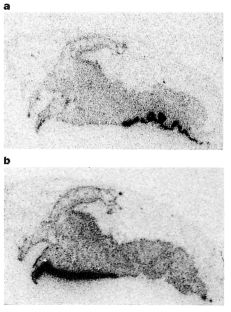 References
1

Wilbur, K. M. & Watabe, N. Ann. N. Y. Acad. Sci. 109, 82–111 (1963).

2

Nakahara, H., Bevelander, G. & Kakei, M. Venus 41, 33–46 (1982).

3

Samata, T. Venus 47, 127–140 (1988).

4

Mann, S. Nature 332, 119–124 (1988).

5

Falini, G., Albeck, S., Weiner, S. & Addadi, L. Science 271, 67–69 (1996).

6

Belcher, A. M.et al. Nature 381, 56–58 (1996).

7

Weiner, S. & Traub, W. FEBS Lett. 111, 311–316 (1980).

8

Guerette, P. A., Ginzinger, D. G., Weber, B. H. F. & Gosline, J. M. Science 272, 112–115 (1996).

9

Simmons, A. H., Michal, C. A. & Jelinski, L. W. Science 271, 84–87 (1996).

10

Miyamoto, H.et al. Proc. Natl Acad. Sci. USA 93, 9657–9660 (1996).
About this article
Cite this article
Sudo, S., Fujikawa, T., Nagakura, T. et al. Structures of mollusc shell framework proteins. Nature 387, 563–564 (1997). https://doi.org/10.1038/42391
Comments
By submitting a comment you agree to abide by our Terms and Community Guidelines. If you find something abusive or that does not comply with our terms or guidelines please flag it as inappropriate.