Abstract
Associations have been reported of the 7-repeat (7R) allele of the human dopamine receptor D4 (DRD4) gene with both the personality trait of novelty seeking and attention-deficit/hyperactivity disorder (ADHD). The increased prevalence of the 7R allele in ADHD probands is consistent with the common variant–common disorder hypothesis, which proposes that the high frequency of many complex genetic disorders is related to common DNA variants. Recently, based on the unusual DNA sequence organization and strong linkage disequilibrium surrounding the DRD4 7R allele, we proposed that this allele originated as a rare mutational event, which nevertheless increased to high prevalence in human populations by positive selection. We have now determined, by DNA resequencing of 250 DRD4 alleles obtained from 132 ADHD probands, that most ADHD 7R alleles are of the conserved haplotype found in our previous 600 allele worldwide DNA sample. Interestingly, however, half of the 24 haplotypes uncovered in ADHD probands were novel (not one of the 56 haplotypes found in our prior population studies). Over 10 percent of the ADHD probands had these novel haplotypes, most of which were 7R allele derived. The probability that this high incidence of novel alleles occurred by chance in our ADHD sample is much less than 0.0001. These results suggest that allelic heterogeneity at the DRD4 locus may also contribute to the observed association with ADHD.
Relevant articles
Open Access articles citing this article.
Cristian Bonvicini

,

Samuele Cortese

…

Catia Scassellati

Translational Psychiatry Open Access 19 February 2020

C Bonvicini

,

S V Faraone

&

C Scassellati

Molecular Psychiatry Open Access 24 May 2016

Damiana Leo

&

Raul R. Gainetdinov

Cell and Tissue Research Open Access 17 May 2013
Access options
Subscribe to this journal
Receive 12 print issues and online access
$259.00 per year
only $21.58 per issue
Rent or buy this article
Get just this article for as long as you need it
$39.95
Prices may be subject to local taxes which are calculated during checkout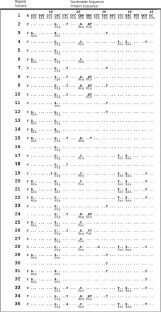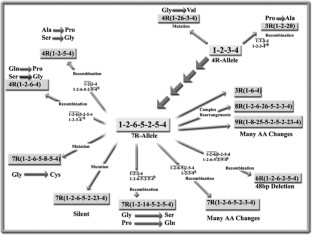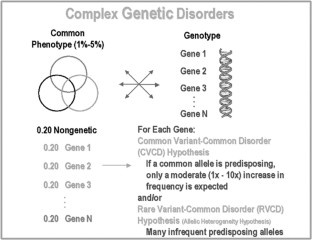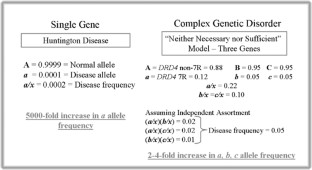 References
American Psychiatric Association. DSM-IV: Diagnostic and Statistical Manual of Mental Disorders, 4th Edn. American Psychiatric Association: Washington, DC, 1994.

Swanson JM, Flodman P, Kennedy J, Spence MA, Moyzis R, Schuck S et al. Dopamine genes and ADHD. Neurosci Behav Rev 2000; 24: 21–25.

Swanson J, Deutsch C, Cantwell D, Posner M, Kennedy JL, Barr CL et al. Genes and attention-deficit hyperactivity disorder. Clin Neurosci Res 2001; 1: 207–216.

Faraone SV, Biederman J . Genetics of attention-deficit hyperactivity disorder. Child Adolesc Clin North Am 1994; 3: 285–291.

Faraone SV, Doyle AE, Mick E, Biederman J . Meta-analysis of the association between the 7-repeat allele of the dopamine D4 receptor gene and attention deficit hyperactivity disorder. Am J Psychiatry 2001; 158: 1052–1057.

Swanson JM, Sergeant JA, Taylor E, Sonuga-Barke EJS, Jensen Cantwell DP . Attention deficit disorder and hyperkinetic disorder. Lancet 1998; 351: 429–433.

Fisher SE, Franks C, McCracken JT, McGough JJ, Marlov AJ, MacPhie IL et al. A genomewide scan for loci involved in attention-deficit/hyperactivity disorder. Am J Hum Genet 2002; 70: 1183–1196.

Smalley SL, Kustanovich V, Minassian SL, Stone JL, Ogdie MN, McGough JJ et al. Genetic linkage of attention-deficit/hyperactivity disorder on chromosome 16p13, in a region implicated in autism. Am J Hum Genet 2002; 71: 959–963.

Risch N, Merikangas K . The future of genetic studies of complex human diseases. Science 1996; 273: 1516–1517.

Terwilliger JD, Weiss KM . Linkage disequilibrium mapping of complex disease: fantasy or reality? Curr Opin Biotechnol 1998; 9: 578–594.

Weiss KM, Terwilliger JD . How many diseases does it take to map a gene with SNPs? Nat Genet 2000; 26: 151–157.

Zwick ME, Cutler DJ, Chakravarti A . Patterns of genetic variation in Mendelian and complex traits. Ann Rev Genomics Hum Genet 2000; 1: 387–407.

Sklar P . Linkage analysis in psychiatric disorders: the emerging picture. Ann Rev Genomics Hum Genet 2002; 3: 371–413.

Volkow ND, Wang GJ, Fowler JS, Logan J, Franceschi D, Maynard L et al. Relationship between blockade of dopamine transporters by oral methylphenidate and the increases in extracellular dopamine: therapeutic implications. Synapse 2002; 43: 181–187.

International Human Genome Sequencing Consortium. Initial sequencing and analysis of the human genome. Nature 2001; 409: 860–921.

Riethman HC, Xiang Z, Paul S, Morse E, Hu X-L, Flint J et al. Integration of telomeric sequences with the draft human genome sequence. Nature 2001; 409: 948–951.

Cowan WM, Kopnisky KL, Hyman SE . The Human Genome Project and its impact on psychiatry. Annu Rev Neurosci 2002; 25: 1–50.

Van Tol HHM, Bunzow JR, Guan H-C, Sunahara RK, Seeman P, Niznik HB et al. Cloning of the gene for a human dopamine D4 receptor with high affinity for the antipsychotic clozapine. Nature 1991; 350: 610–614.

Lichter JB, Barr CL, Kennedy JL, VanTol HHM, Kidd KK, Livak KJ . A hypervariable segment in the human dopamine receptor D4 (DRD4) gene. Hum Mol Genet 1993; 2: 767–773.

Chang F-M, Kidd JR, Livak KJ, Pakstis AJ, Kidd KK . The world-wide distribution of allele frequencies at the human dopamine D4 receptor locus. Hum Genet 1996; 98: 91–101.

Ding Y-C, Wooding S, Harpending HC, Chi H-C, Li H-P, Fu Y-X et al. Population structure and history in East Asia. Proc Natl Acad Sci USA 2000; 97: 14003–14006.

Ding Y-C, Chi HC, Grady DL, Morishima A, Kidd JR, Kidd KK et al. Evidence of positive selection acting at the human dopamine receptor D4 gene locus. Proc Natl Acad Sci USA 2002; 99: 309–314.

Klugar AN, Siegfried Z, Ebstein RP . A meta-analysis of the association between DRD4 polymorphism and novelty seeking. Mol Psychiatry 2002; 7: 712–717.

Reich DE, Lander ES . On the allelic spectrum of human disease. Trends Genet 2001; 17, 502–510.

Harpending H, Rogers A . Genetic perspectives on human origins and differentiation. Ann Rev Genomics Hum Genet 2000; 1: 361–385.

Tishkoff SA, Varkonyl R, Cahinhinan N, Abbes S, Argyropoulos G, Destro-Bisol G et al. Haplotype diversity and linkage disequilibrium at human G6PD: recent origin of alleles that confer malarial resistance. Science 2001; 293: 455–462.

Reich DE, Cargill M, Bolk S, Ireland J, Sabeti PC, Richter DJ et al. Linkage disequilibrium in the human genome. Nature 2001; 411: 199–204.

Daly MJ, Rioux JD, Schaffner SF, Hudson TJ, Lander ES . High-resolution haplotype structure in the human genome. Nat Genet 2001; 29, 229–232.

Patil N, Berno AJ, Hinds DA, Barrett WA, Doshi JM, Hacker CR et al. Blocks of limited haplotype diversity reveled by high-resolution scanning of human chromosome 21. Science 2001; 294: 1719–1723.

Sabeti PC, Reich DE, Higgins JM, Levine HZP, Richter DJ, Schaffner SF et al. Detecting recent positive selection in the human genome from haplotype structure. Nature 2002; 419: 832–837.

The International SNP Map Working Group. A map of human genome sequence variation containing 1.42 million single nucleotide polymorphisms. Nature 2002; 409: 928–933.

Pritchard JK . Are rare variants responsible for susceptibility to complex diseases? Am J Hum Genet 2001; 69: 124–137.

La Hoste GJ, Swanson JM, Wigal SB, Glabe C, Wigal T, King N et al. Dopamine D4 receptor gene polymorphism is associated with attention deficit hyperactivity disorder. Mol Psychiatry 1996; 1: 21–24.

MTA Cooperative Group. A 14-month randomized clinical trial of treatment strategies for attention deficit/hyperactivity disorder. Arch Gen Psychiatry 1999; 56: 1073–1086.

Hinshaw SP, March JS, Abikoff H, Arnold LE, Cantwell DP, Conners CK et al. Comprehensive assessment of childhood attention-deficit hyperactivity disorder in the context of a multisite, multimodel clinical trial. J Attention Disord 1997; 1: 217–234.

Ewing B, Hiller L, Wendl MC, Green P . Base-calling of automated sequencer traces using phred I. Accuracy assessment. Genome Res 1998; 8: 175–185.

Ewing B, Green P . Base-calling of automated sequencer traces using phred II. Error probabilities. Genome Res 1998; 8: 186–194.

Nickerson DA, Tobe VO, Taylor SL . Polyphred: automating the detection and genotyping of single nucleotide substitutions using fluorescence-based resequencing. Nucleic Acids Res 1997; 14: 2745–2751.

Nickerson DA, Taylor SL, Weiss KM, Clark AG, Hutchinson RG, Stengard J et al. DNA sequence diversity in a 9.7-kb region of the human lipoprotein lipase gene. Nat Genet 1998; 19: 233–240.

Swanson JM, Oosterlaan J, Murias M, Schuck S, Flodman P, Spence MA et al. Attention deficit/hyperactivity disorder children with a 7-repeat allele of the dopamine receptor D4 gene have extreme behavior but normal performance on critical neuropsychological tests of attention. Proc Natl Acad Sci USA 2000; 97: 4754–4759.

West A, Langley K, Hamshere ML, Kent L, Craddock N and Owen MT . Evidence to suggest biased phenotypes in children with attention deficit hyperactivity disorder from completely ascertained trios. Mol Psychiatry 2002; 7: 962–966.

Serre JL, Simon-Bouy B, Mornet E, Jaume-Roig B, Balassopoulou A, Schwarz M et al. Studies of RFLP closely linked to the cystic fibrosis locus throughout Europe lead to new considerations in population genetics. Hum Genet 1990; 84: 449–454.

Asghari V, Sanyal S, Buchwaldt S, Paterson A, Jovanovic V, VanTol HHM . Modulation of intercellular cyclic AMP levels by different human dopamine D4 receptor variants. J Neurochem 1995; 65: 1157–1165.

Jovanovic V, Guan H-C, VanTol HHM . Comparative pharmacological and functional analysis of the human dopamine D4.2 and D4.10 receptor variants. Pharmacogenetics 1999; 9: 561–568.

Civelli O, Bunzow JR, Grandy DK . Molecular diversity of the dopamine receptors. Annu Rev Pharmacol Toxicol 1993; 32: 281–307.

Hartman JL, Garvik B, Hartwell L . Principles for the buffering of genetic variation. Science 2001; 291: 1001–1004.

Huntington's Disease Collaborative Research Group. A novel gene containing a trinucleotide repeat that is unstable on Huntington's Disease chromosomes. Cell 1993; 72: 971–983.

Dulawa SC, Grandy DK, Low MJ, Paulas MP, Geyer MA . Dopamine D4 receptor-knock-out mice exhibit reduced exploration of novel stimuli. J Neurosci 1999; 19: 9550–9556.

Jensen PS, Mrazek D, Knapp PK, Steinberg L, Pfeffer C, Schowalter J et al. Evolution and revolution in child psychiatry: ADHD as a disorder of adaptation. J Am Acad Child Adolesc Psychiatry 1997; 36: 1672–1679.

Lynch M, Walsh B . Genetic analysis of Quantitative traits. Sinauer Associates, Inc: Sunderland, MA, USA, 1998.
Acknowledgements
This work was supported by NIMH Grant MH60660 to RKM.
About this article
Cite this article
Grady, D., Chi, HC., Ding, YC. et al. High prevalence of rare dopamine receptor D4 alleles in children diagnosed with attention-deficit hyperactivity disorder. Mol Psychiatry 8, 536–545 (2003). https://doi.org/10.1038/sj.mp.4001350
Received:

Revised:

Accepted:

Published:

Issue Date:

DOI: https://doi.org/10.1038/sj.mp.4001350
Keywords
DRD4

ADHD

cSNPs

allelic heterogeneity

common variant-common disorder (CVCD) hypothesis