FINANCE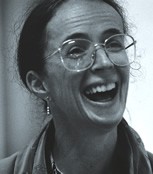 Ann Simon, a physicist who has made a career of monitoring biotechnology companies, will later this year move from a mid-size biotech firm to a smaller one. Simon, formerly group finance director of Bioglan Pharma, has been appointed finance director of Adprotech. At Bioglan, Simon enjoyed taking the company public and swelling its coffers through a secondary offering. She looks forward to growing the smaller company in a similar manner. "My personal preference is for smaller companies where there is a much wider range of skills involved in the finance-director role," she says. Before her three years at Bioglan, Simon spent 13 years in corporate finance at Cazenove, latterly specializing in biotechnology and science-based companies. Simon, who joined 'the city' "because it looked like fun", notes that finance is a good match for trained scientists. "Many of the skills you have in academia, particularly project management, ability to multitask and ability to clarify and solve problems, are directly transferable into either the corporate world or the corporate advice world," she says.
US NATIONAL INSTITUTES OF HEALTH
Biochemist Lutz Birnbaumer, a cell biologist specializing in how cellular signalling regulates organ and muscle function, was named scientific director of the US National Institute of Environmental Health Sciences (NIEHS) last month. Birnbaumer is professor and chair of the department of molecular, cell and developmental biology at the University of California, Los Angeles, professor of anaesthesiology and biological chemistry, and a full member of the university's Institute of Molecular Biology. In October, Birnbaumer will replace J. Carl Barrett, who held the NIEHS position for 23 years. Paul Nettesheim, who is set to retire as director of the NIEHS laboratory of pulmonary pathobiology, has served as acting scientific director in the interim.
ECOLOGY AND CONSERVATION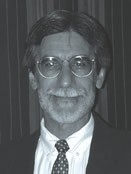 Richard Brusca, the interim director of education at Columbia University's Biosphere 2 Center, was last month appointed director of conservation and science at the Arizona-Sonora Desert Museum. He will lead the museum's research and conservation programmes as well as oversee its long-term conservation policies. Brusca has led field research expeditions ranging from projects in Antarctica to the Sonora Desert. He succeeds Gary Nabhan, who accepted the director's chair for the newly established Center for Sustainable Environments at Northern Arizona University. Nabhan will continue his research affiliation with the museum.
BIOLOGY
The Stowers Institute for Medical Research in Kansas City, Missouri, continues its recruitment drive, last month adding three new researchers. Brian Sauer, who developed the Cre-Lox recombinase technology, is joining as the institute's new director of transgenic technology in September. He comes from the Oklahoma Medical Research Foundation, although he developed the Cre-Lox system, a widely used gene-knockout tool, while at E. I. du Pont de Nemours and DuPont Merck Pharmaceutical from 1984 to 1993. Scott Hawley, a new Stowers senior scientist, from the University of California, Davis, and Ranjan Perera, the institute's associate director of genomics, from Akkadix in La Jolla, California, both joined the institute last month.
PHYSICS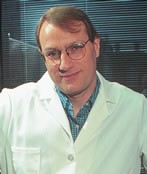 Gerhard Materlik, associate director of the HASYLAB synchrotron radiation facility in Hamburg, will run Diamond, a third-generation synchrotron facility being built at the Rutherford Appleton Laboratory near Oxford, Britain. Diamond is financed by the British and French governments along with the Wellcome Trust. Materlik helped to build HASYLAB and served as its director from 1986 to 1993. He has also been involved in the European Synchrotron Radiation Facility from its inception in 1978 and has served on the advisory boards for synchrotrons around the world, including Spring-8 in Japan and the Advanced Photon Source in the United States. Diamond is scheduled to open in September 2006 and will include an initial seven beamlines with space for a further 37.
Erratum On page 11 of the 21 June issue of Naturejobs, a caption identifying Kirsten Drejer, president of Symphogen is incorrect. The photo is of Kirstin Kriz, of the European Institute of Science.
About this article
Cite this article
Movers. Nature 412, 99 (2001). https://doi.org/10.1038/35091277
Issue Date:

DOI: https://doi.org/10.1038/35091277