Abstract
Pulsed laser vaporization of graphite in the presence of certain metallic catalysts produces both carbon nanotubes and C60 molecules1. In nanotube production, most of the C60 is removed, along with other residual contaminants, by purification and annealing. It has been suggested that C60 may be trapped inside a nanotube during this elaborate sequence, but this has not been detected.
Access options
Subscribe to Journal
Get full journal access for 1 year
$199.00
only $3.90 per issue
All prices are NET prices.
VAT will be added later in the checkout.
Tax calculation will be finalised during checkout.
Rent or Buy article
Get time limited or full article access on ReadCube.
from$8.99
All prices are NET prices.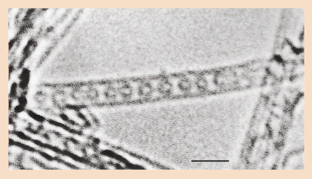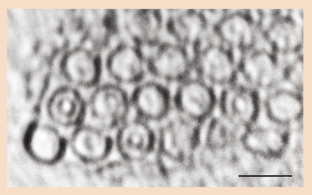 References
1

Rinzler, A. G. et al. Appl. Phys. A 67, 29–37 (1998).

2

Nikolaev, P., Thess, A., Rinzler, A. G., Colbert, D. T. & Smalley, R. E. Chem. Phys. Lett. 266, 422–426 (1997).

3

Heiney, P. A. J. Phys. Chem. Solids 53, 1333–1352 (1992).

4

Yakobson, B. I. & Smalley, R. E. Am. Sci. 85, 324–337 (1997).
About this article
Cite this article
Smith, B., Monthioux, M. & Luzzi, D. Encapsulated C60 in carbon nanotubes. Nature 396, 323–324 (1998). https://doi.org/10.1038/24521
Comments
By submitting a comment you agree to abide by our Terms and Community Guidelines. If you find something abusive or that does not comply with our terms or guidelines please flag it as inappropriate.