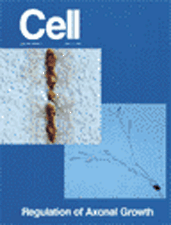 The independent biweekly journal, Cell, previously owned by Benjamin Lewin, has been bought by the Dutch company Elsevier Science, in a strategic move that the company says is aimed at consolidating its electronic publishing activities in life sciences.
Lewin will remain as editor-in-chief, following the purchase of Cell Press — whose other titles are Molecular Cell, Immunity and Neuron — according to Geert Noorman, managing director of Elsevier Science's Life Sciences Division.
"Cell Press will stay as an independent brand with the same editorial policy," says Noorman. "Why change a winning team?"
He adds that the primary motivation behind Elsevier Science's move was the desire to acquire a flagship journal for Elsevier's electronic publishing activities. The deal will provide Cell Press with the infrastructure to allow it to develop its electronic activities, he says.
By combining the brand names of Cell Press with the large range of Elsevier Science journals in life sciences, the company hopes to become one of the "first-stop shops" for scientific information on the web, says Noorman. "It's the battle of the bookmarks."
The company has not given any financial details of the deal, but the sum paid is widely believed to have been in excess of US$100 million.
Cell was set up in 1974 by the Massachusetts Institute of Technology with Lewin — previously a senior editor at Nature — as its editor. The magazine was subsequently bought by Lewin and has been owned by him ever since.
About this article
Cite this article
Butler, D. Cell sale to Elsevier will boost web ventures. Nature 398, 551 (1999). https://doi.org/10.1038/19158
Issue Date:

DOI: https://doi.org/10.1038/19158