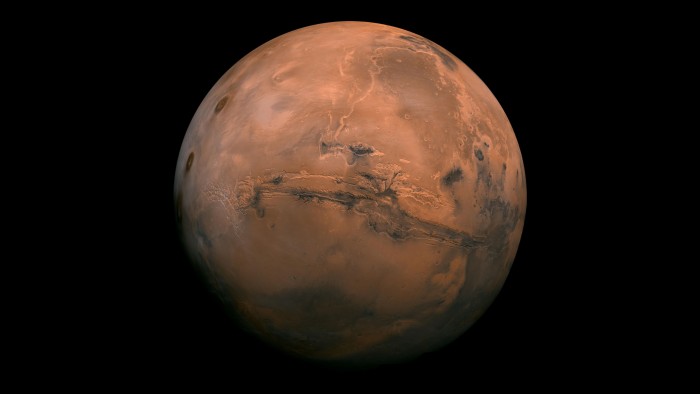 Planetary science
Martian methane made a planet fit for lakes
Bursts of the potent greenhouse gas methane may have warmed Mars enough for lakes of water to form temporarily.
Patterns that look like sediments left by river deltas suggest that water flowed on Mars between 3.6 billion and 3 billion years ago — but mineral evidence indicates that the planet was mostly cold and dry at this time.
Edwin Kite at the University of Chicago in Illinois and his colleagues analysed how Martian temperatures change when the planet tilts to one side, as is thought to have happened occasionally, and provide a possible answer.
They found that patches of Martian soil would have warmed enough to release frozen methane. Once in the atmosphere, this would have trapped heat and warmed the surface by up to 10 °C, allowing rivers to flow and create lakes. The methane would have dissipated within one million years, returning Mars to its cold, dry state.