10th Anniversary Editorial Board Interviews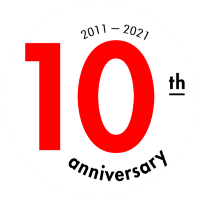 To mark our 10th anniversary our in-house editors interviewed some of our Editorial Board Members. Some have been with us since the start, and others joined us more recently as Collection Guest Editors and Registered Reports EBMs. They reflect on their experiences at Scientific Reports and how the journal is achieving its mission.
Contents
Matjaž Perc
University of Maribor, Slovenia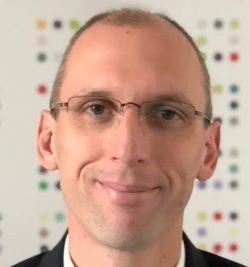 Matjaž Perc is Professor of Physics at the University of Maribor, Slovenia. His research spans social physics and complex networks including evolutionary game theory, social networks and agent-based modelling. He joined the Scientific Reports Editorial Board in 2011 and is a Guest Editor of the social physics collection. Eve Rooks (Deputy Editor at Scientific Reports) talked to Matjaž about multidisciplinary research and his experiences as a long-serving Board Member.
Could you tell me a little about your research?
I work on social physics – studying social phenomena with statistical physics, for example with Monte Carlo simulations. Some topics that fall under this are the evolution of cooperation, traffic jams, spreading of epidemic diseases and how social networks influence our behaviour.
How did you become interested in this?
I did my PhD on intraceullar calcium oscillations. Then a colleague of my supervisor visited our department and talked about their work on evolutionary game theory and I got excited about that. I thought that you could study evolutionary games using statistical physics methods and networks, which hadn't really been done much at the time. I was interested in questions like why do we do something that is good for others because according to Darwinian selection we should only do what is best for us. This interest later expanded to other social phenomena.
What made you join the Scientific Reports editorial board and how do you feel you have benefited?
During my formative years as a researcher I was often frustrated by the whole publication process; there are often delays and sometimes you think your paper was somehow not treated as it should be. I thought if I ever get the chance I will try to do this differently. So when I did get the chance I was really happy to make good on that resolution. I had a colleague who was already on the Scientific Reports board who recommended the journal to me as it was growing fast.
From becoming an editor you then get a better appreciation for the problems you experienced as an author – you see the publication process in full and that delays are sometimes unavoidable. I have a bit of a unique perspective as someone who is a physicist working on social problems in that it can be difficult to publish in traditional physics journals, so I wanted to be supportive of this field. Being on the editorial board has also helped with my visibility personally because people get to know you. I have also submitted quite a lot of articles myself, so I guess it's only fair that you give this back to the community. I'm very glad and thankful for this experience at Scientific Reports.
You've been an EBM since 2011 so how would you say your experience has changed over the last 10 years?
It definitely gets better over the years. At the beginning you don't really know anyone and you don't really have much experience, but over the years you build up a network of people that you can rely on for help, especially with difficult papers. The overall publication process itself hasn't changed a lot from my perspective. The referee forms change a bit; for example major or minor revisions decisions are now just 'revisions' but the gist remained the same.
What would you say your best experience of being a Scientific Reports EBM is?
I would have to say being a Guest Editor for the Social Physics collection. It's still open for submissions now and it's been going for over a year. It has over 100 papers published and a lot of really great scientists have contributed. I'm very happy to have helped create a place for social physics. I like to think that I'm doing my job well in terms of recognition for the field and spreading good word around the collection.
Creating opportunities for other researchers to publish their work in my field can be difficult as it is challenging to publish in traditional physics journals so Scientific Reports has played an important role in developing these connections between fields.
Do you think that research is becoming increasingly multidisciplinary?
My work has always been strongly multidiscipinary: social physics, complexity and network science and even before that, biophysics. They all had their problems being recognised as part of physics or even research fields in their own right. This kind of research is now definitely increasing, for example the traditional areas of physics have been studied for a very long time and the areas of growth in the field are now generally at the interfaces of different fields. We're moving on from 100 years or more of science being strongly disciplinary to being increasingly multidisciplinary. We have accumulated a lot of knowledge separately in different fields and it's really time now to put this knowledge together to help us better understand and solve some of the biggest challenges we have in society. I would be very happy for science to be free from the shackles of disciplines, fields and subfields. Scientific Reports and other multidisciplinary journals have always been supportive and inclusive of this kind of research, which has enabled the fields to grow.
How do you think attitudes to journal impact factor and open access publishing have changed over the last 10 years?
In my earlier career people definitely put a lot of weight on the impact factor of a journal and you made a decision of where to publish based on which journal had the highest impact factor. This has definitely decreased in recent years which I think is a good thing. Open access is also very interesting. People all around the world don't have access to publications and so many articles are behind paywalls, so open access is and was a good initiative. But even now some colleagues don't have grants that would allow them to publish in open access journals, although this is getting better.
Looking to the future, how can be further promote inclusivity, diversity and rigour in scientific publishing?
What's missing for me and my colleagues from Scientific Reports is the social sciences. I think this is also why the Social Physics collection has ben a success as it provides an obvious home for papers that cross the line between physics and social sciences. If you could weld together social sciences and hard sciences into a subfield or just say that you're open to this type of work that would be wonderful. In terms of promoting diversity I'd think this could be helped by streamlining the process of applying for APC waivers as this can be a significant impediment to publication for some researchers.
I think the most important thing you need to maintain scientific rigour in the journal is to ensure that the editorial board is strong. If you have a strong board and good editors who invite good referees then you probably have nothing to worry about.
Jessica Butler
University of Aberdeen, UK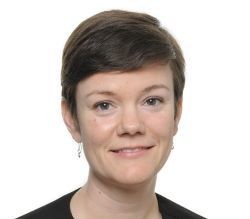 Jessica Butler is a Senior Research Fellow at the University of Aberdeen's Centre for Health Data Science, where she works with patient data from the National Health Service looking for ways to improve public health. She has a keen interest in tackling rigour and reproducibility issues in research. Jessica joined the Scientific Reports Editorial Board in 2021 as one of the inaugural Board Members on the Registered Reports section.
On our 10th anniversary, Rafal Marszalek (Deputy Editor at Scientific Reports) talked to Jessica about the challenges of public health research during the pandemic, issues with researcher evaluation and reproducibility problems, and why scientists should turn to Registered Reports for help with these.
Could you tell me a bit about your current research?
Since COVID, a number of people on our team at the university have been seconded to the NHS. We're just finishing an analysis of people with chronic diseases who were asked to isolate during the first lockdown because they were vulnerable to a poor outcome from COVID. The NHS wants to know how these people's healthcare changed while isolating to understand if there will be 'care debt' to prioritise for this important population. Our centre runs a high-security setting for safely analysing anonymised patient data from a wide variety of sources.
Has the pandemic changed the way you do research and publish results?
Rather than the traditional two-year study, followed by a year to get a paper written up and published, we've moved into rapid-response mode. For example, I recently wrote a bit of software for the NHS that calculates contact networks for the Coronavirus Track and Trace team. They needed it immediately, and it was a joy to be able to produce something quickly and have it be used right away.
It's also been the first time in my life that I've been able to work and produce things that aren't papers. I was under no pressure to have my results fit into the format of an academic journal article, and that's been an exciting and enjoyable challenge. But this rapid response doesn't mesh with the typical academic reward system and publication timeline.
Also during COVID, I've really enjoyed Twitter as an excellent source for discovery and peer review before traditional publication. There's a bunch of lovely nerds out there picking apart all the latest studies, figuring out which ones are reliable, which ones are worth looking harder at.
Do you think there will be more emphasis on dissemination of other research outputs in the future?
I think there will be a move away from only evaluating traditional publications when evaluating how productive a scientist is, but it will be a slow and difficult process.
Let's say you love Registered Reports, I love Registered Reports, our team loves Registered Reports, but this doesn't matter until our institution loves Registered Reports. With all the goodwill in the world, we still have to do the consciousness raising and make the infrastructure to fit research that is different, and that takes work.
Since the emphasis on journal articles is still so strong, how do you think we fit into that?
Journals can do so much. I think Registered Reports are the way forward: saying that the journal will evaluate research blind to the outcome, to the significance of the p-value, helps. And the more journals say they'll evaluate research results-blind, the more we can judge the research on its methods rather than some sort of novelty aspect.
Another thing, and it seems so small but is so important, is journals not just asking for but forcing open data with articles as much as possible, and open code as well. Today there are all sorts of ways we can make it easier to evaluate the quality of our research and journals play a big role in encouraging this.
The Registered Reports format originated in cognitive sciences, but how do you think it can be employed in other disciplines? We hope to be able to advocate effectively to researchers in other disciplines for this format and would hope to see it grow in medicine and public health in particular.
Every randomized controlled trial should be a Registered Report. RCTs already do the upfront analytical planning that epidemiologists don't always do, so requiring the submission of this work as a Registered Report is an obvious thing to do.
There is a moral obligation for any medical research (including research using medical records) to be the most rigorous research possible. Any studies that use patient data or other routinely-collected data ought to use a Registered Report format to increase rigour and the reliability of results. Otherwise it's a waste of resource and a waste of privacy risk.
Luckily, we have the safe-setting infrastructure in place for handling patient data anonymously that we could use to do what Registered Reports lend themselves to: keeping researchers blind to the data until they have a very specific research plan that can then be peer reviewed and accepted at a journal.
Do you think publishers could collaborate with institutions, institutional review boards, or funders on this format?
Yes. An IRB is generally considered a stick or a hurdle to get over, where a Registered Report is a carrot: submit your study design, get it peer reviewed, and you're more or less guaranteed publication. That is a massive incentive for working in this more rigorous way. And making a commitment to publish as a Registered Report a condition of funding, that's multiple carrots. Submit a study, define it to the Registered Reports standard, then get the money to do it and a guarantee of publication. To me that's a scientist's dream, and if that's the way science worked, I would have a different life and it would be marvellous.
What are the biggest challenges for future research and how it is disseminated? What are the things that the scientific community will just have to face?
The way we're evaluated and how journals pick articles encourage research practices that mean a good deal of the current scientific record isn't reliable. We don't have a standard for evaluating rigour. We don't put a lot of stress on making sure our research is true. And that is astonishing!
We have to admit this without becoming completely paralysed. Instead say: what can we do? Things like Registered Reports, things like automated checking of all analysis code, like making machine-readable hypotheses so that everything in the research process is easily evaluable. The system isn't set up to reward working with rigour, nor evaluating rigour. We need to acknowledge that and then advocate for things like Registered Reports, which are radically different and better.
Happily, I know there are a lot of people working hard at improving our science now – a lot of journals are interested, a lot of funders are interested, and a lot of scientists are interested, especially young researchers. So I am fundamentally optimistic that things will improve.
Jin Yoshimura
Shizuoka University, Japan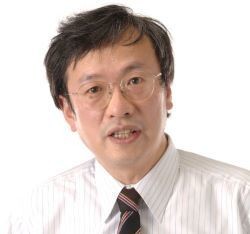 Jin Yoshimura is a Professor Emeritus at Shizuoka University, Japan. He is an evolutionary biologist, interested in the mathematical theory of optimization over time, which he applies to a broad range of topics, from periodical cicadas to financial markets. Jin has been serving as an Editorial Board Member for Scientific Reports since 2011, and has been a Senior Editorial Board Member since 2019.
For our 10th anniversary Christian Matheou (Deputy Editor at Scientific Reports) talked to Jin about his research, the journal, and the publishing landscape.
What is your research focused on?
My research is about dynamic optimization – the mathematical theory of dynamic decision-making over time. Traditional optimization is mostly based on the arithmetic mean, which is often wrong when faced with uncertainty. When the environment changes over time, optimization has to consider the growth rate instead of the average. However, in science, and many other places, the average is used, instead of the projection. So, we are trying to change biology, together with human behavioural sciences, economics, management, financial engineering...all these fields.
My early work centred on periodical cicadas. Their ancestors were present in the Jurassic era, surviving the dinosaurs, so they evolved during the Ice Age. To understand how they evolved, an environmental perspective is required. Animals are both living in and interacting with their environment, and when the environment changes – cold and freezing weather – they are forced to find a way to survive.
So, really, I'm an evolutionary biologist, but I'm often doing something totally different with the mathematical theory of dynamic optimization. For instance, the paper we are trying to publish currently concerns long-term expectations and projections in financial markets (a pre-print of this work is available).
You've been on our editorial board since the start, how have you found it?
I'm still really enjoying being on the Editorial Board. It only takes me a short time (my reading in English is much faster than in Japanese), and it's a nice exercise for perspective in science. I enjoy learning, and it exposes me to different fields – and even if it's a bad paper, it can teach me what not to do. And for those authors whose papers are rejected, it helps if they are provided guidance for future work. I think this is very important, and I always make suggestions for what they should do next.
How do you think attitudes toward inclusive publication have changed over the last 10 years?
Attitudes have certainly changed. Many scientists in the past would reject a paper on the basis of it being trivial, or not new – and even when it is new it might still get rejected.
So, once I saw PLOS One and its publishing model I started publishing there. And then, when Scientific Reports started 10 years ago, I submitted a paper right at the start, and it was accepted a month later, and published with the launch of the journal.
Now I have published maybe 30 or more papers in Scientific Reports. It's great to be able to reliably publish and share new ideas.
What sets Scientific Reports apart from other journals?
Even if you're publishing in a leading journal – Ecology, Evolution, American Naturalist – scientists outside your field will never read these journals. But when I publish in Scientific Reports, it is immediately accessible across the world.
Shortly after publishing my first paper in Scientific Reports, I was at a conference, and introduced to a professor from the Institute of Medical Science, the University of Tokyo. After talking for a bit, he asked "do you know this paper?" – he was pointing at my paper. The publicity across different fields is much stronger for Scientific Reports than for other journals.
How do you think the editorial model of Scientific Reports supports researchers working on global challenges relating to sustainability?
It can be difficult to publish papers that are at the interface between fields, but research tackling global issues and sustainability is always interdisciplinary – we cannot solve current environmental issues without many different fields working together. Scientific Reports is open to different kinds of multidiscipinary research, and has recently expanded its scope further, to the engineering disciplines.
What are the key things journals should do to ensure scientific rigour?
We have to be very careful in identifying papers that are not sound – asking ourselves if the methodology is scientifically valid, and whether the paper makes an original contribution. This can be difficult, for both editors and reviewers, but it helps when journals provide examples of papers that may be rejected.
In addition, editors often handle papers that lie at the boundary of their expertise, or that are multidisciplinary, and whilst the handling editor may not need to know everything, they do need to be able to identify relevant reviewers. Journals can help by providing services and tools to find reviewers, and improving what tools they already have.
However, whilst we strive to reject all invalid papers, we must acknowledge that editors and reviewers are human, and errors can happen. It is also important to aim to publish all the papers that do present valid and original ideas.
How would you like to see the publishing landscape change in the next 10 years – and what do you think are the biggest challenges?
The publication landscape has already changed dramatically over the last 20 years, with both new and traditional journals shifting online, and almost all publications have become paperless. But we do now have the problem of predatory journals and this problem doesn't seem to be going away.
This is one thing I hope to be addressed in the future, because many young scholars eventually submit – by chance – to one of these predatory journals. Even some professors don't know about predatory journals so I think we need a more robust way to identify and exclude them. Maybe scientists, university systems, and publishers could come together to establish a set of key journal standards, and provide better visibility of those journals that meet these standards, and those that don't.
Carlo Vittorio Cannistraci
Tsinghua Laboratory of Brain and Intelligence (THBI) and Tsinghua University, Beijing, China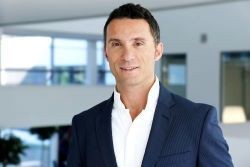 Carlo Vittorio Cannistraci is a Professor at the Tsinghua Laboratory of Brain and Intelligence (THBI) and an Adjunct Professor at the Department of Computer Science and the Department of Biomedical Engineering at Tsinghua University, Beijing, China. He works on the development and application of complex network theory, systems theory, information theory and machine learning. Carlo joined the Editorial Board of Scientific Reports in 2015.
On our 10th anniversary, Giampiero Accardo (Deputy Editor at Scientific Reports) talked to Carlo about the journal's recent scope expansion into engineering disciplines, the publishing and research landscape, and challenges and opportunities ahead.
What is your research focused on?
I have a background in biomedical engineering, data analysis, cybernetics, artificial intelligence, and artificial intelligence systems, but over the years, my interest has turned to complexity. I mine new theory, regardless of the field, to study how complexity arises and how it can create intelligence, but with the approach of an engineer. This is why I call myself a theoretical engineer. At the Center for Complex Network Intelligence (CCNI), which I lead in the Tsinghua Laboratory of Brain and Intelligence (THBI), a new interdisciplinary research institute, we aim to create pioneering algorithms at the interface between information science, the physics of complex systems, complex networks and machine intelligence, with a particular focus on brain- and life-inspired computing for big data analysis.
Scientific Reports recently announced a scope expansion to include engineering disciplines. How will engineers benefit?
Giving engineers the opportunity to publish in an interdisciplinary journal is important not only for engineers but for society. For example, management of the COVID-19 pandemic is very much an engineering problem. When the epidemic began to spread globally, I observed the misuse of mathematical models, whose validity proved to be very low, to track and forecast the spread of the disease. In my opinion, what was missing at the early stage of the epidemic was the voice of engineers. We don't need the most sophisticated simulation tools to tackle the pandemic but proper strategies and procedures that can efficiently and adaptively be scaled up to a global level.
I believe that welcoming submissions from all fields of engineering will allow engineers to contribute to the scientific discourse with more practical research and efficient strategies to tackle global challenges.
You joined our Editorial Board in 2015. What's been your best experience as an EBM?
I am sure the best experience will be the next paper I will have the fortune to handle! I love the interdisciplinary ethos of the journal and I'm fascinated by how authors, reviewers, and editors can all learn during the peer review process. The most important thing as an editor is to give authors a voice and the opportunity to understand and reply to the reviewers' criticisms so as to deliver a solid and technically valid paper to the scientific community.
What sets Scientific Reports apart from other journals?
I like the fact that Scientific Reports accepts articles based on whether they are technically correct; this ensures that article selection is not biased. Scientific Reports is, in my opinion, the most 'scientific' journal – science is episteme which in Greek means knowledge that stands on its own – there is no internal contradiction or, if there is a contradiction, you objectively explain your findings so that they become objects of conscious critical inquiry. Regardless of who you are, your research will be judged on its own merits without bias, and this is why I love being an EBM of Scientific Reports. Unfortunately, this is not always true in other journals where research is selected with the goal of selecting people.
How do you think Scientific Reports has helped to reduce publication bias?
Unbelievably so, because there are people out there still scared to publish negative results. But they are fundamental, because past experience and ideas are essential to underpin new, solid knowledge. I particularly appreciate that Scientific Reports now offers Registered Reports as a new article format. This is a brilliant idea that allows researchers to publish negative results that are methodologically valid and with conclusions supported by data, and helps other researchers to make informed decisions about what direction to pursue when starting a new or similar research project.
What are the key things journals should do to increase scientific rigour?
Certainly transparency – the journey is what really matters – so making the entire peer review process available would show how the final version of record had evolved since submission. This would increase scientific rigour and would also help early career researchers and students to understand how scientific debate works.
Another key point is peer-review time. Finding reviewers takes time, properly evaluating a scientific paper and delivering a constructive and objective peer-review report takes time. I believe a system where every submission becomes publicly available as a preprint immediately after submission so as to make the work citable and discoverable, would be a better approach than pushing reviewers to deliver a shallow report.
Finally, recognition. Constructive reviewers should be recognised and rewarded for their contribution, whether by paying them or by other rewards and incentives.
How would you like to see the publishing landscape change in the next ten years?
Blockchain is revolutionising how things are done, and I hope scientific publishing too will embrace this technology. My dream is that an author can submit their paper to a decentralised blockchain-based publishing platform where it becomes immediately publicly available as a preprint and is not assigned to a journal but rather to a community of journals that can independently evaluate the manuscript. Once the authors have selected a journal, the peer review process begins and the entire peer review history is securely recorded and permanently made available to the community. If the manuscript is rejected, the previous scientific debate remains publicly available and can eventually be used in future submissions. If the manuscript is accepted, the journal publishes the version of record with a link to the transactions. In the case of retractions or clarifications, new information can be added to the blockchain record. I think this would make the publishing system more transparent and efficient for all.
Sara Weibel
University of California, San Diego, USA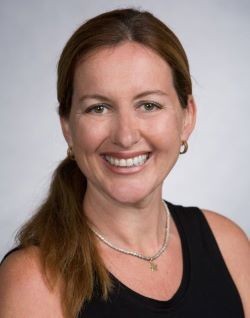 Sara Gianella Weibel, MD is an Associate Professor of Medicine at the University of California, San Diego, and directs the San Diego Center for AIDS Research (CFAR) Translational Virology Core. Dr. Gianella Weibel has been an Editorial Board Member at Scientific Reports since 2015 and a Senior Editorial Board Member since 2019. She talked to Madushi Wanaguru (Senior Editor at Scientific Reports) about her research interests, the COVID-19 pandemic and academic publishing.
What is your current research focused on?
My main research activities are focused on HIV. I'm very interested in HIV cure research and in understanding sex and gender differences in HIV persistence. I'm also interested in studying the effects of co-infections and chronic inflammation, and how these impact HIV persistence and other complications. My favorite study going on here in San Diego is the 'Last Gift study', where we enroll altruistic people with HIV who are terminally ill to participate in HIV cure research. We follow them during the last months of their lives to collect blood and clinical data, and subsequently we perform a rapid research autopsy to determine how HIV hides in various tissues across the human body. I am always inspired by the altruism of our study participants and their desire to 'give back' to their community.
How has your research been impacted by the COVID-19 pandemic?
Like almost everybody, our research activities have been affected by COVID-19 and the consequences that this global pandemic created in terms of both public health, and the shifts in social, working, and family practices. As a mom of three kids (7-, 10- and 13-years old), I spent a significant amount of time home-schooling them from March 2020 until April 2021. Further, the regulations at our university allowed only a limited number of people to be in the lab at any one time, and consequently some of our ongoing HIV projects progressed slower. While COVID-19 impacted our overall productivity, it also created opportunities to help. We were fortunate to be able to redirect our talents and expertise to move COVID-19 research forward and make contributions to this field.
What are the most significant challenges faced by researchers in effectively responding to public health crises such as COVID-19?
One big challenge that we have faced other than the virus itself, was the mistrust of the general public towards scientific research and researchers. Our research efforts have also been hampered by the politicization of the pandemic response and the promotion of non-scientific claims by certain quarters. The implications have been unfortunate. Ideally, public health policy should be driven by data and scientific evidence. Leaders around the world have missed opportunities to adopt mask mandates, limit gatherings, and allow businesses to operate safely. Bad COVID-19 policies, distorted bipartisanship, and politics resulted in loss of lives and jobs.
Another important challenge that we need to urgently address is the gaping disparity between rich and poor nations' access to coronavirus vaccines. In order to address this issue, we need to boost COVID-19 vaccine manufacturing globally and change the overall politics around access to vaccines.
Scientific Reports has been asking authors to deposit their COVID-19 manuscripts on a recognized preprint server in parallel with their submission to the journal. What are your thoughts on the contribution of preprints to disseminating research findings, particularly in the context of COVID-19?
One of the positive things that resulted by the COVID-19 crisis is the restructuring of the scientific community and the scientific communication landscape in particular. Researchers have been working together towards a common goal geared around sharing their findings as preprints much more than before. This has really helped move COVID-19 research forward, as data haven't been hidden until acceptance for publication by journals. This is enabling other researchers worldwide to access, analyze, and utilize this knowledge for their own studies. Preprints are also fostering collaboration, a necessity for the multidisciplinary research requirements of a pandemic.
I hope that the scientific community continues sharing research this way even after the threat of COVID-19 will not be as urgent anymore.
What sets Scientific Reports apart from other journals?
A lot of journals have a publication bias towards positive, 'interesting' research. Scientific Reports' policy of accepting a diverse set of manuscripts as long as they are technically sound and scientifically valid allows researchers to publish negative results or findings that might not be the most impactful, but which still make a contribution to overall scientific knowledge. I am a believer that every story deserves a chance to be told and I am thankful that Scientific Reports gives a home to papers that would otherwise never get published.
What's your best experience of being a Scientific Reports EBM so far?
I really enjoy being an EBM at Scientific Reports and I was thrilled to be invited to join the Senior Editorial Board. Manuscript handling can sometimes be quite challenging and particularly during the pandemic it has been very difficult to engage reviewers, but I really find the process of guiding a paper through to publication very rewarding.
How can journals encourage increased scientific rigour?
The review process is of course the most crucial. I think that including additional statistical review would be a good idea and I would like to see journals always strive to secure input from at least three reviewers for each manuscript. Trying to secure suitable reviewers can sometimes be a rather frustrating process, especially for niche papers, so offering reviewers a small monetary incentive might be a consideration. Journals should always require researchers to include all experimental details for reproducibility and share all the source data.
What are the biggest challenges that you see for the future of research and research dissemination?
I think that the biggest future challenge for research is the continuous access to appropriate funds. In the US, research funding is heavily dependent on policies and priorities of the governing administration, and this leads to significant uncertainty.
Florian Frommlet
Medical University of Vienna, Austria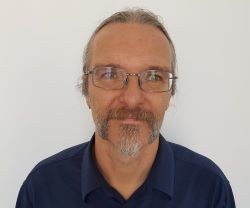 Florian Frommlet is an Associate Professor at the Institute of Medical Statistics at the Medical University of Vienna, Austria. His research interests include both theoretical and applied statistics, and he has worked extensively on the problems of high dimensional data analysis which occur in modern genetics. Florian has been serving as Editorial Board Member for Scientific Reports since 2014, and is the Guest Editor for our Collection on Improving reproducibility in animal research.
On our 10th anniversary, Elizabeth Mann (Senior Editor at Scientific Reports) talked to Florian about changing attitudes to reproducibility, the publishing and research landscape, and what lies ahead.
Could you tell us a little about yourself and your current research?
I studied mathematics, but I have been working as a statistician for 20 years, and my research is threefold. I do statistical methodological research, and this involves high dimensional data, model selection issues, and Bayesian statistics. I also collaborate a lot with medical researchers: consulting, study design, planning studies, and also helping with data analysis. And for the last seven years, I've been working in the Animal Ethics Committee of our university, and this has led me to be more and more interested in statistical issues in animal experiments, and particularly the question of reproducibility.
Do you think that attitudes about the importance of reproducibility are changing?
If I say anything with authority, it's about animal trials, and I think there is some movement, although it's rather slow. Each semester, I teach young researchers and PhD students who work with animal trials, and they are interested. I hope that the younger generation will make a change, but it's a slow process.
What changes would you like to see in preclinical research?
Well, ARRIVE 2.0 has just come out, but the first ARRIVE guidelines seem to have had little impact, so we will see if they actually make a difference.
A problem with preclinical science is that statisticians are not really seen as collaborators. For some reason, preclinical people seem to believe they can do the statistics themselves. In medical trials, it's completely clear that a statistician takes care of the statistics. This cooperation would be a good change to preclinical research.
When I started as statistician in the animal ethics committee, it was often difficult to be taken seriously when you said there is a problem with your study design. Maybe one thing I see now is that we're getting taken more seriously. It's easier now because you see what has gone wrong in the last decade, there are all these reproducibility problems. So what we are saying is not completely bogus.
How could journals help more?
The whole idea of pre-registration is very important, but amongst preclinical researchers the concept is not often known so the research community will have to develop it. If journals offer some incentives to move in this direction, it makes it clear that it's really important.
Do you think there are changes we can make which will benefit research across the board?
Even within preclinical science, you have so many different subcultures, and in each specific field there are different issues to look at.
One very specific issues that I came across in our work at the animal ethics committee is how certain researchers plan their experiment. They say "we need three times as many animals to replicate the experiment three times, because journals ask us to." Because this is how they see replication – if they replicate the whole experiment three times, then this will show that their experiment is reproducible.
We wrote about this, and the problem with this approach and why it's not good. We got one reviewer report where they told us: This problem doesn't exist.
And this is where I learned: Okay, so this problem only exists in a very narrow branch in immunology. So this tradition which is completely bogus from a statistics point of view, is how things are done. I don't think the paper changed anything, but, well, you have to start somewhere. So I would say you have to look at specific problems in different research fields.
Could researchers collaborating across different disciplines help overcome these kinds of challenges?
Yes, if people see different fields, I think it would help. There are people who work in a clinical setting who also collaborate on preclinical research. I don't know how common this was in the past, but this is something which I definitely see happening.
How have you found being the Guest Editor of your Collection?
I've found the whole experience quite nice. You have a little more control which papers are coming to you to handle, and of course improving reproducibility in animal research is something that I have a very personal interest in. For me, it was a very good experience, like having your own project.
What do you think sets Scientific Reports apart from other journals?
Well, of course it's very broad. The most important thing for articles to get published is not that the presented results are completely new and innovative, but rather that it's sound research. Ideally, this should help to work against publication bias.