About the Editors
Editor-in-Chief
Dr. Marcalee Sipski Alexander, University of Alabama School of Medicine, United States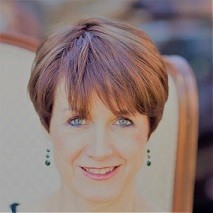 Dr. Marcalee Sipski Alexander graduated from Pennsylvania State University in 1982 and Jefferson Medical College in 1983. She did her residency in Physical Medicine and Rehabilitation at Thomas Jefferson University Hospital. She has worked at multiple model SCI systems and has previously served as the Project Director for the Northern New Jersey SCI System and the South Florida SCI System. She is well-known for her work on sexuality and spinal cord injury and has published over 100 articles and book chapters and given many international and national presentations regarding this and other topics related to SCI. Dr. Alexander led the initial development of the International Standards to Document Autonomic Function after Spinal Cord Injury in 2009 and the International Male and Female Sexual Function Data Sets. Dr. Alexander also edited the textbook Sexual Function in Disability and Chronic Illness and produced the video Sexuality Reborn in conjunction with Dr. Craig Alexander.
Dr. Alexander served as the first female president of the American Spinal Cord Injury Association and previously was Vice President for North America for the International Spinal Cord Society. Dr. Alexander is Director of Integrative Health at the Birmingham VA Medical Center and Clinical Professor of Physical Medicine at the University of Alabama at Birmingham. In addition she runs a Telemedicine Sexuality Clinic at Spaulding Rehabilitation Hospital in Boston and is a Research Associate in Physical Medicine and Rehabilitation at Harvard Medical School. Dr. Alexander's vision is that SCSandC will be a dynamic and practical journal where clinicians can learn about real world problems and concerns related to the care of persons with SCIs. She is interested in hearing from readers with innovative thought or an interest in serving as a reviewer or as part of the editorial board.
Contact:
spinalcordmd@live.com

Associate Editors
Daniel E. Graves, Ph.D, Thomas Jefferson University, United States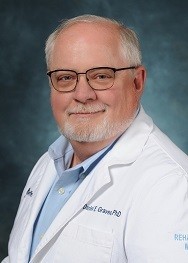 Currently Dr. Graves is Associate Dean of Research for the College of Rehabilitation Sciences, and the Vice-Chairman for Research in the Department of Rehabilitation Medicine, Sidney Kimmel Medicial School At Thomas Jefferson University in Philadelphia. He was the Director of Spinal Cord Injury Research for The Institute for Rehabilitation and Research (TIRR) from 1996 - 2011. He was also the Director of the NeuroRecovery Center at TIRR. Dr. Graves was Principal Investigator of the Texas Model Spinal Cord Injury System (TMSCIS)1996-2011 and PI of the Kentucky Model SCI system from 2011-2016. He has held academic appointment as Associate Professor of Physical Medicine and Rehabilitation, Baylor College of Medicine and Clinical Associate Professor of Neurosurgery at the University of Louisville. In addition he had held adjunct appointments at the University of Texas Medical School-Houston in PM&R and Epidemiology, University of Houston and Texas Women's University. He has served on the Board of Governors of the American Congress of Physical Medicine and Rehabilitation from 2003-2006. In 2006 Dr. Graves was asked to be the supplement editor for the Archives of Physical Medicine and Rehabilitation, a position he held until 2019. During this time Dr. Graves Edited 19 supplements for the Archives. He has recently resigned from the supplements and acts as section editor. In 2007 Dr. Graves was given the honor of becoming a Fellow of the American Congress of Physical Medicine and Rehabilitation. He holds both Master and Doctorate Degrees (1997, 2001) in Statistics and Measurement from the University of Houston. Dr. Graves has mentored many students seeking Doctorate or Master's degrees in a diverse set of areas of study including Physical Therapy, Psychology, Educational Psychology and Epidemiology.
Lance L. Goetz, Virginia Commonwealth University, United States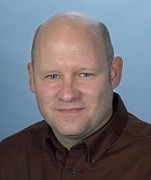 Lance L. Goetz, MD, is staff physician at the McGuire VA Spinal Cord Injury & Disorders Center, and Associate Professor, Department of Physical Medicine and Rehabilitation, Virginia Commonwealth University. He is the program director for the VCU/McGuire Spinal Cord Injury Medicine fellowships. He completed his B.S. with high honors and MD from the University of Iowa in 1992, residency training in physical medicine and rehabilitation at the University of Michigan in 1996 and spinal cord injury medicine fellowship at VA Puget Sound Health Care System, Seattle, Washington in 1997. Dr. Goetz is currently treasurer on the APS Board of Directors. He has served as Principal and Co-Principal Investigator on VA Merit Review grants and site investigator for multiple research protocols studying best practices supported employment, exoskeletal assisted walking, erectile dysfunction, clinical practice guidelines for SCI, pressure ulcers, urinary tract infections and other medical complications related to spinal cord dysfunction. Dr. Goetz serves as ad hoc reviewer for numerous SCI and PM&R journals and has authored or co-authored many peer-reviewed publications, chapters and other works. Dr. Goetz is unmeasurably grateful to work with talented clinical, rehab and research colleagues, for his wife of 17 years, Eva Sonnier, and twin boys, Daniel and Devon, 13, and other friends and family who lift him up.
Claes Hultling, Karolinska Institutet, ​Sweden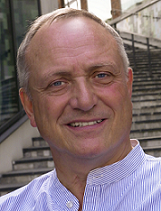 Claes Hultling, M.D., Ph.D. Associate Professor at the Karolinska Institutet in Stockholm and Founder & CEO of the Spinalis Foundation since 1990. He has spent more than 30 years catering for spinal cord injured in Sweden and in many other places in the world. Claes – a trained anesthesiologist – sustained a spinal cord injury on the last day of May in 1984 in a diving accident. After that, he went and trained in Perth with Sir George Bedbrook and after coming back to Stockholm he started the Spinalis Foundation. Today he works together with the Rehab Station Stockholm in a brand new facility a couple of minutes away from the biggest hospital in Northern Europe – the Karolinska University Hospital, which is connected to the Karolinska Institutet. Claes has started one spinal cord injury unit in Gaborone in Botswana and one in Windhoek in Namibia and is underway of starting one in Lusaka in Zambia.
The Spinalis Foundation has produced 14 Ph.D. dissertations since 1986. The unit has published close to 200 peer review articles during the same time span and has focused on clinical research that corresponds with the most important secondary complications after spinal cord injury – identified by the prevalence group. Today 1,350 spinal cord injured patients rely on the Spinalis clinic for their daily, monthly and yearly medical support; everything from prescribing intermittent catheters to wheelchairs to cushions to drugs. Claes worked as a visiting Professor at the Stanford University in Palo Alto 2009-2010
Christina Rapidi, General Hospital "G.Gennimatas", Greece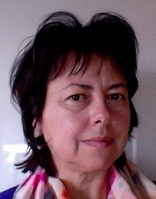 Christina Anastasia Rapidi, MD, PhD, graduated in Medicine from Patras University of Greece in 1985 and completed her training in Physical & Rehabilitation Medicine (PRM) in 1991. She conducted her PhD in 2002 at the University of Athens. Since 2015 she has been working as a senior consultant in the PRM Department of the General Hospital "G.Gennimatas" (NHS) in Athens. Prior to this position she was consultant in 2nd PRM Department & scientific director of theNeurogenic Bladder Unit of the National Rehabilitation Center, Athens, Greece and between 2013-2014 she was giving consultation to the Rehabilitation Department for SCI, University of Patras. She is vice-President of the Hellenic Society of Physical and Rehabilitation Medicine, President of the Hellenic SCI section of the Hellenic Society of PRM, and an affiliated member of ISCoS. Since 2014 she has been the Head of the Special Interest Scientific Committee of the European Society of Physical and Rehabilitation Medicine (ESPRM) for SCI. Dr. Rapidi's interests include neuro-rehabilitation, autonomic nervous system dysfunction, neurogenic bladder and bowel, pelvic floor rehabilitation. She is also interested in improving rehabilitation team functioning and medical education. Since 2008 she has been certificated as a European Board Trainer in PRM and during 2013-2016 was a member of the Editorial Board of Spinal Cord, an official journal of ISCoS. She is a co-author of the Chapter of "Autonomic Dysreflexia" in the ISCoS Textbook on Comprenhensive Management for SCI. During previous years, she had participated in the scientific and organizing committee, and as invited speaker in many National, European & International Meetings and Seminars of PRM, Neuro-Urology, Intensive Care Medicine and Neurology.
Martha Macht Sliwinski, Columbia University Medical Center, United States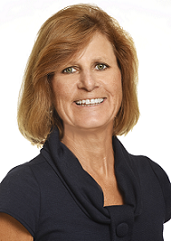 Associate Professor of Physical Therapy and of Rehabilitation and Regenerative Medicine at Columbia University Medical Center. Dr. Sliwinski completed her undergraduate studies at Temple University and both of her advanced degrees at New York University. She is currently a full-time faculty member in the Program in Physical Therapy at Columbia University in New York. Dr. Sliwinski's research focus is centered to individuals who have suffered a spinal cord injury. These individuals are in an advanced aging process in comparison to the normal population as well hospital readmission and challenges with quality of life. She is interested in pursuing interventions, particularly that have promise to prevent wellness decline in this population and to improve their quality of life. Collaborating with other researchers who have an interest in these same principles provides promise for this population. Her collaboration with community partners and centers serving this population has been an ongoing part of her research. She has been a practitioner for 39 years and an educator for 25 years in the field of physical therapy. Serving as an editor and chapter author for the textbook Spinal Cord Injuries: Management and Rehabilitation provided her with the additional tools to have a broad knowledge for the comprehensive care and life challenges for individuals with a spinal cord injury. In addition to her faculty position community service is a special interest for Dr. Sliwinski as she serves as the faculty advisor for student service activities. She oversees student involvement in the campus pro bono clinic and conducts a yearly service learning experience for students in Guatemala.
Chloe Slocum, Spaulding Rehabilitation Hospital, United States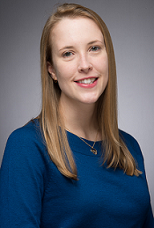 Chloe Slocum, MD, MPH is a staff physician at Spaulding Rehabilitation Hospital and Spaulding Cambridge Hospital for Continuing Care and Instructor in Physical Medicine and Rehabilitation (PM&R) at Harvard Medical School. Her interests include health equity for people living with spinal cord injuries, urologic health and sexuality following spinal cord injury, and health policy. She currently serves as the Director of Health Policy for the Harvard Medical School Department of PM&R and Associate Director of Quality for Spaulding Rehabilitation Network in Boston, Massachusetts. Dr. Slocum graduated Phi Beta Kappa at Johns Hopkins University in 2007, earning her B.A. in Public Health Studies and completed her M.D. training at Columbia University College of Physicians & Surgeons in 2011. Dr. Slocum completed her residency training in PM&R and fellowship training in Spinal Cord Injury Medicine at Spaulding Rehabilitation Hospital and Harvard Medical School. From 2016-2017, Dr. Slocum served as one of four Commonwealth Fund Mongan Fellows at Harvard Medical School, where she focused on health systems design and health equity for people living with disability.
Michael Stillman, Sydney Kimmel Medical College, Uninted States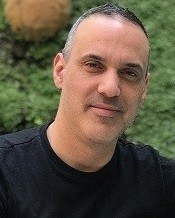 Mike Stillman, MD, is a general internist at Sydney Kimmel Medical College with clinical and academic interests in the care of individuals with spinal cord injury and other complex disabilities. He runs a twice weekly primary care clinic for people with chronic disabilities and has done research in access to care in and cardio-metabolic complications of spinal cord injury. Having served as a volunteer reviewer for seven internal medicine and rehabilitation medicine peer-reviewed journals, Dr. Stillman became an Associate Editor for Spinal Cord Series and Cases in 2018.
Social Media Editor
Nishu Tyagi, India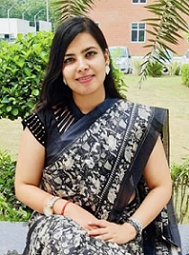 Ms Nishu Tyagi is an Occupational Therapist and Telerehabilitation Specialist. Ms Tyagi introduced the concept of telerehabilitation via common technologies in patient routine care as a community outreach and post-discharge service model in India. She has been instrumental in initiating the telerehabilitation services at Indian Spinal Injuries Centre (ISIC) and working with Indian Institute of Technology (IIT) Delhi and other esteemed institutes on developing virtual reality, low-cost diagnostics and ICT applications for rehabilitation & healthy living. Awarded more than 20 times for her dedicated efforts and scientific contributions in research, rehabilitation, patient care and service delivery. Ms Tyagi is passionate about thinking out of the box to determine innovative approaches in research and patient care delivery. She currently serves as the Research Associate and Coordinator of Telerehabilitation services at ISIC, and has produced and successfully provided more than 2000 personalised videos to the individuals on Occupational Therapy, Physiotherapy and Patient/Caregiver education. Ms. Tyagi completed her post graduation from I.P University, Delhi in 2013. In free time, she writes health care and awareness blogs and recently launched 'We CARE India' project which supports online rehab services for persons with disabilities, children with special needs, elderly, and transgender communities. Ms. Tyagi is one of the producer of Multidisciplinary International Youtube Channel 'Sustain Our Abilities' (SoA) and a representative of India in the same.
Currently, serving honorary position of Executive Member at Telemedicine Society of India, her dream is to expand the Multidisciplinary Research & Development (R&D) globally by creating novel ideas, collaborations, and good teamwork. Her other projects include development of COPE (community health exercises web portal) for SCI individuals with University of British Columbia, telerehabilitation with International Telerehab Organization, U.S., elearn Occupational Therapy with University of Sacranton, U.S., development of artificial muscle, low-cost virtual reality applications for rehab and rural health improvement using telehealth and technological applications.
Contact: nishutyagi08@gmail.com / Twitter / Research Gate / Linkedin