About the Editors
Editors-in-Chief
George Miller, NYU Cancer Institute, New York, USA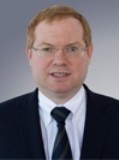 Dr. George Miller is the H.L. Pachter Associate Professor of Surgery and Cell Biology at New York University (NYU) School of Medicine. He is vice-Chairman for Research in the Surgery Department, leader of NYU's Cancer Immunology Program, co-leader of the GI Cancer disease management group, and Director of NYU's T32 training program in GI Oncology. Dr. Miller is a physician-scientist in the real sense. From a clinical standpoint, he performs complex operations in patients with liver or pancreatic cancer. Nevertheless, 80% of his time is dedicated to basic and translational cancer research. He is a summa cum laude Phi Beta Kappa graduate of Columbia University and of McGill University Faculty of Medicine. He started his laboratory at NYU in 2007 after completing his clinical and research training at NYU and at Memorial Sloan Kettering Cancer Center. His laboratory has grown incrementally in both size and in quality of work and is now one of the leading cancer immunology research programs in the United States. His research is focused on the role of innate immunity in driving the inflammation-cancer paradigm in the liver and pancreas. He has published exciting work in high impact journals including Nature, Cell, Nature Medicine, Cancer Cell, Journal of Experimental Medicine, and Journal of Clinical Investigation. Dr. Miller is PI on 4 active R01 grants and he has trained a number of physician-investigators, all of whom have received prestigious training grants and are embarking on academic careers. In addition, the findings from his lab are being translated to 3 separate innovative immunotherapy clinical trials in pancreatic cancer. He has developed partnerships with industry to help bring new immunotherapies to the clinic and also recently co-founded NYBO Therapeutics where is he developing novel immunotherapy drugs based on work in his lab.
Justin Stebbing, Imperial College London, UK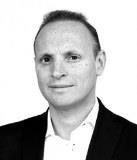 Website Profile
Professor Justin Stebbing specialises in a range of malignancies, their treatment with immunotherapy (breast, GI and lung and clinical trials) and linking the laboratory to the clinic and vice versa. Having originally trained in medicine at Trinity College Oxford, where he gained a first class degree, he completed junior doctor posts in Oxford, and then undertook training and a residency programme in Internal Medicine at the John Hopkins Hospital, Baltimore, returning to London to continue his career in oncology at The Royal Marsden and then St Bartholomew's Hospitals. Professor Stebbing's original PhD research investigated the interplay between the immune system and cancer; he was appointed a senior lecturer in 2007, and a Professor in 2009.
Professor Stebbing has published over 600 peer-reviewed papers, as well as writing regularly for national newspapers and presenting new data on optimal cancer therapies at major international conferences. His focus is on new therapies in cancer, and the systemic management of patients with solid malignancies including a number of new biomarker-based approaches, with an emphasis on circulating tumour cells and cell free DNA. His laboratory work is concentrated on these areas including new druggable target discovery and gene regulation examining the role of non-coding RNAs in stem cells. The charity Action Against Cancer www.aacancer.org has been set up to support Justin's work which concentrates on drug development and has the ambitious goal of developing cures.
He is a Fellow of the Royal College of Physicians, the American Board of Internal Medicine and the Royal College of Pathologists, and sits on the advisory Boards of a number of international cancer committees. He chaired the World Vaccine Congress and currently Chairs the Irish Cancer Society oversight committee; he was awarded the Silvia Lawler prize in 2015. Justin's team published in Nature Medicine the discovery of a new cancer-causing gene which has now been implicated in breast, gastro-intestinal, lung and other solid tumours, and a drug development programme around this is underway. The National Institute for Health Research (NIHR) awarded Justin Stebbing its first translational research professorship in oncology, aiming to bridge the gap between the laboratory and the patient to ensure therapy is personalised. The focus of this is understanding why some patients with cancer relapse, and developing a program to reverse this and prevent it. Recently, Justin was elected to the American Society for Clinical Investigation.
Conflict of Interest Statement
From 2020 - present Professor Stebbing, the Editor-in-Chief of Oncogene has sat on SABs for Vaccitech, Heat Biologics, Eli Lilly, Replete, Alveo, Certis Oncology Solutions, Greenmantle, Zedsen and Benevolent AI, has consulted with Lansdowne partners and Vitruvian. He sits on the Board of Directors for BB Biotech Healthcare Trust.
Associate Editors
Reuven Agami, Netherlands Cancer Institute, Netherlands
Simak Ali, Imperial College London, UK
Mark Bower, Chelsea & Westminster Hospital, UK
Graham Carpenter, Vanderbilt University, USA
Jason Carroll, Cancer Research UK, UK
Patrick Casey, Duke-NUS Medical School, Singapore
Leandro Castellano, Imperial College London, UK
Biancastella Cereser, Imperial College London, UK
Dipanjan Chowdhury, Dana-Farber Cancer Institute, USA
Gregory David, New York University School of Medicine, USA
Ruggero De Maria, Catholic University of the Sacred Heart,Italy
Dean Felsher, Stanford University, USA
Georgios Giamas, University of Sussex, UK
Rebecca Gladdy, Mount Sinai Hospital, Canada
Gregory Goodall, Centre for Cancer Biology, Australia
Andrei Gudkov, Roswell Park Cancer Institute, USA
Christopher Heeschen, UNSW Sydney, Australia
Patrick Hu, Vanderbilt University Medical Center, USA
Warren Kibbe, Duke University, USA
Karen Knudsen, Thomas Jefferson University, USA
Jonathan Krell, Imperial College London, UK
Natasha Kyprianou, University of Kentucky, USA
Jonathan Licht, University of Florida, USA
Lucio Miele, Louisiana State University, USA
Olivier Pardo, Imperial College London, UK
Yufang Shi, Chinese Academy of Sciences, China
Grant Stewart, University of Birmingham, UK
Narendra Wajapeyee, University of Alabama at Birmingham, USA
Ying-Jie Wang, Zhejiang University, China
James Woodgett, Mount Sinai Hospital, Canada
Jindan Yu, Northwestern University, USA
Jun Yu, Chinese University of Hong Kong, China
Hua Zhang, NYU Langone Medical Center, New York, USA
Bo Zhu, Third Military Medical University, China
Reviews Editors
Joseph Kissil, The Scripps Research Institute, Florida, USA
Dr. Kissil is a Professor in the Department of Molecular Medicine at the Scripps Research Institute. Dr. Kissil's work focuses on signal transduction pathways and how they regulate cell proliferation. The work ranges in his labs is both basic and translational and employs a host of model systems. Dr. Kissil Received his Ph.D. in Molecular Biology from the Weizmann Institute of Science in Rehovot, Israel, and completed his post-doctoral fellowship training at the Massachusetts Institute of Technology in 2004. Dr. Kissil received several prestigious awards throughout his career including the "Human Frontiers Science Program" Fellowship and an American Cancer Society Research Scholar Award. In 2014 he was awarded the outstanding mentor award by the Scripps Society of Research Fellows.
Shengtao Zhou, Sichuan University, Chengdu, China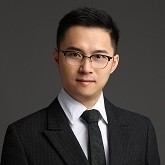 Dr. Zhou is a physician scientist based in the State Key Laboratory of Biotherapy and West China Second Hospital, Sichuan University. His research team endeavours to use systems biology approaches to map the signaling networks that govern reciprocal cross-talks between different cellular components in the tumour microenvironment and to identify potentially novel cancer therapeutics. Dr. Zhou received his M.D. in Clinical Medicine in Sichuan University, Chengdu, China and was promoted to full professor in 2018. He now sits on the advisory boards of a number of internationally prestigious journals and has received a number of renowned awards including National Excellent Young Investigator Award of China in 2018 and the National Young Cancer Investigator Award of China in 2019.
Social Media Team
Aleksandra Dabrowska
Dr. Dabrowska is currently working as a postdoctoral research associate at Imperial College London with her research focus being on the role of post-transcriptional gene regulation in cancer development. Her current project involves looking at Dicer proteins in the context of breast and prostate cancers. She is passionate about science and communicating its value to fellow researchers as well as lay audience!
Twitter: @AleDabrowska
Thomas Simon
Dr. Simon is a researcher with a great interest for cancer development and interactions with the direct healthy tissue. He is currently investigating the role of extracellular vesicles in the crosstalk between glioblastoma and surrounding stromal cells such as astrocytes. He is based at the University of Southern California, USA.
Twitter: @Thomas_Simon999
Sladana Zagorac
Dr. Zagorac is a molecular biologist with a keen interest in epigenetics. Since my PhD she has started investigating how different epigenetic modifiers can shape the biology of cancer stem cells in pancreatic cancer. Continuing on that she started as a Postdoctoral Research Associate at Imperial College London, where her current research is focused on non-coding RNAs in stem cells of breast and pancreatic cancer.
Twitter: @Slaya_Zagorac