About the Editors
Editors-in-Chief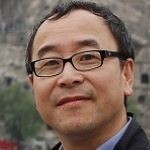 Pingfan Rao, PhD
Director, Joint Center for Food and Nutrition Research
Zhejiang Gongshang University
Hangzhou, China

Pingfan Rao is currently a Professor and founding Director of CAS.SIBS-Zhejiang Gongshang University Joint Center for Food and Nutrition Research, and a Professor of Fuzhou University of China. His research focuses primarily on identifying and characterizing bioactive proteins and expression and scale production of recombinant enzymes, protein derivatives as the active ingredients of food, new methodology for cell separation and superoxide channels.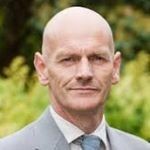 Christopher Elliott, PhD
Vice Chancellor, the Medical and Life Sciences Faculty
Queen's University Belfast,
Belfast, United Kingdom

Christopher Elliott is a Professor of Food Safety, founder of the Institute for Global Food Security at Queen's University Belfast and former Pro Vice Chancellor for the Medical and Life Sciences Faculty. His main research interests are in the development of innovative techniques to provide early warning of contamination incidents across complex feed and food supply systems. Protecting the integrity of the food supply chain from fraud is one of his key research themes.
Senior Managing Editor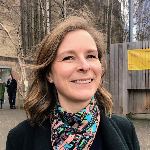 Viki Hurst, PhD





Viki obtained her PhD in animal behaviour and psychopharmacology at Newcastle University and did postdoctoral work at the University of Sheffield investigating treatments in animal models of cancer-induced bone pain. She later worked for a UK research funder where she developed resources to improve the experimental design and reporting of in vivo research. Viki has several years' experience in OA publishing, first as an Editor for Scientific Data, and is now Senior Managing Editor at the npj series.

Viki is based in the Springer Nature London office.
Associate Editors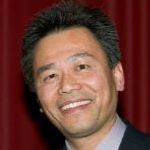 Hongda Chen, PhD
National Program Leader, Bioprocess Engineering and Nanotechnology
National Institute of Food and Agriculture, USDA
Washington D.C., USA


Hongda Chen is the National Program Leader for Bioprocess Engineering and Nanotechnology at USDA/ NIFA. He has been providing national leadership to develop nanoscale science, engineering and technology for agriculture and food systems, and engineering approaches for research, development, education and extension for improving food quality, safety and nutritional value. He focuses on nanoscale science, nanotechnology and engineering for agriculture and foods.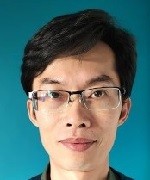 Li-Jing Ke, PhD
Associate Professor, School of Food Science and Biotechnology
Zhejiang Gongshang University
Hangzhou, China


Lijing Ke is an Associate Professor at the Food Nutrition Sciences Center, Zhejiang Gongshang University, China. His lab studies the nature and evolution of self-assembled nanostructures in typical foods during processing and digestion, and nanostructure-cell interaction in alimentary tract, and develop multi-purpose nano-assemblies consolidating redox and immune regulatory capacities for the healthier and more sustainable future foods. He is a senior member of Chinese Institute of Food Science and Technology (CIFST).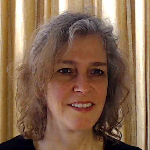 Saskia van Ruth, PhD
Professor, Wageningen University and Research
Wageningen, the Netherlands



Saskia van Ruth completed her PhD in flavour science at Wageningen University in the Netherlands in 1995. She continued research and teaching in the same field in the Netherlands and from 1998 in Ireland. From 2005, when she moved back to the Netherlands, she has worked at Wageningen University and Research on the assurance of integrity in food supply chains covering both natural and social sciences. She was appointed professor in 2012, and has also been affiliated with Queen's University Belfast and University College Cork over the years.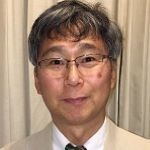 Kenji Sato, PhD
Professor, Graduate School of Agriculture
Kyoto University
Kyoto, Japan


Kenji Sato is a professor of Graduate School of Agriculture at Kyoto University. Kenji's work focuses on the identification of bioactive peptides in enzymatic hydrolysates of food proteins and fermented foods. Of special interest are the anti-inflammatory and wound healing-enhancing peptides. His research program also investigates their bioavailability, metabolic fate in animal and human and molecular mechanisms for in vivo activities.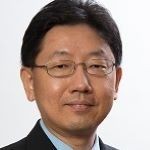 Weibiao Zhou, PhD
Director, Food Science and Technology Program
National University of Singapore
Singapore, Singapore


Weibiao Zhou is a full professor and Director of the Food Science and Technology Program at National University of Singapore (NUS). His research interest is in food engineering and processing, particularly baking, dairy, drying, functional foods, innovative processing technologies and process modeling, optimization and control.
Emeritus Editors-in-Chief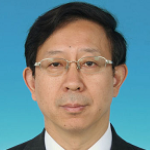 Professor Baoguo Sun
President, Beijing Technological and Business University
Academician of the Chinese Academy of Engineering
Beijing, China


Professor Baoguo Sun, President of Beijing Technology and Business University and Academician of the Chinese Academy of Engineering, will be Founding Editor-in-Chief for the new journal. He also serves as Vice President of the China National Light Industry Council, the Chinese Institute of Food Science and Technology, the China Association of Nutrition and Healthy Food, the China Association of Fragrance Flavor and Cosmetic Industries and the China Food Additives and Ingredients Association. He received his B.Eng. and M.Sc. from Beijing Technology and Business University, and Ph.D. from Tsinghua University.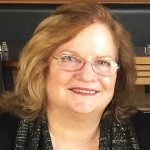 Sharon Shoemaker, PhD
Director, California Institute of Food and Agricultural Research
University of California, Davis
CA, USA

Sharon Shoemaker is the founder and Executive Director of the California Institute of Food and Agricultural Research and a founding partner with Food Foresight, Global HealthShare and the Global Action Platform. Her research interests focus on the application of celluloses in biomass conversion (e.g. rice straw, wood, mixed waste paper), the integration of various unit operations in biomass conversion processes (membrane filtration, enzymes) and the development of new analytical methods for quantifying specific cellulase activities.
Editorial Board Members
Jose Miguel Aguilera, PhD, Universidad Católica de Chile, Santiago, Chile
V. M. Balasubramaniam, PhD, Ohio State University, Ohio, USA
Ruth M. Barrientos, PhD, Ohio State University, Ohio, USA
Luis Botana, PhD, University of Santiago de Compostela, Santiago, Spain
Ken Buckle, PhD, University of New South Wales, Sydney, Australia
Jian-She Chen, PhD, Zhejiang Gongshang University, Hangzhou, China
Pavinee Chinachoti, PhD, Food Science and Technology Association of Thailand, Thailand
Roger A. Clemens, PhD, University of Southern California, California, USA
Kai Cui, PhD, hanghai Jiao Tong University, Shanghai, China
Ralf Greiner, PhD, Max Rubner-Institut, Federal Research Institute of Nutrition and Food, Germany
Brian Guthrie, PhD, Cargill, Inc.,Minnesota, USA
Anne-Marie Hermansson, PhD, Chalmers University of Technology, Gothenburg, Sweden
Lucy Sun Hwang, PhD, National Taiwan University, Taiwan, China
Frans Kampers, PhD, Wageningen UR, Wageningen, Netherlands
Dietrich Knorr, PhD, Berlin University of Technology, Int. Union of Food Science and Technology, Berlin, Germany
Bruno Le Bizec, PhD, Nantes University, Nantes, France
Peter Lillford, PhD, University of Birmingham , Birmingham, UK
John McDermott, PhD, International Food Policy Research Institute, DC, USA
Yoshinori Mine, PhD, University of Guelph, Ontario, Canada
Alyson Mitchell, PhD, University of California, Davis, California, USA
Kevin Moore, PhD, University College London, London, UK
Katsuyoshi Nishinari, PhD, Hubei University of Technology, Hubei, China
Ruth Oniang'o, PhD, Sasakawa Africa Association, Nairobi, Kenya
Vish Prakash, PhD, Council of Scientific and Industrial Research, India
Raymond Rodriguez, PhD, University of California, Davis, California, USA
Delia Rodriguez-Amaya, PhD, University of Campinas, São Paulo, Brazil
Israel Sam Saguy, PhD, Hebrew University of Jerusalem, Jerusalem, Israel
Mary Schmidl, PhD, University of Minnesota, Intt.Union of Food Science and Technology, Minnesota, USA
James Seiber, PhD, University of California, Davis, California, USA
Carolyn Slupsky, PhD, University of California, Davis, California, USA
Sarah Spencer, PhD, RMIT University, Melbourne, Australia
Erik van der Linden, PhD, Wageningen University & Research, Wageningen, Netherlands
Jennifer Wan, PhD, The University of Hong Kong, Hong Kong, China
Qiang Wang, PhD, Chinese Academy of Agricultural Sciences, Beijing, China
Hang Xiao, PhD, University of Massachusetts, Massachusetts, USA
Rickey Y. Yada, PhD, University of British Columbia, Vancouver, Canada
Wallace Yokayama, PhD, United States Department of Agriculture, California, USA
Interested in joining the journal team?
If you are interested in joining the journal as an Editorial Board Member or Associate Editor, please complete this Google form. Associate Editors are part of the editorial team that handle manuscripts, while Editorial Board Members are regular reviewers and are consulted for ad hoc advice. We will contact you if your expertise meets the needs of the journal.
Nature Portfolio journals are committed to promoting practices that support diversity, equity and inclusion in science communication and publishing, and we strongly encourage gender, race, ethnic, geographic, career stage and other diversity in our journal teams. Our in-house staff will use your information only for the purposes of identifying new editorial team or board members. Please contact the journal by email if you would like to remove your information from these records.
Please note that we are not able to respond to all applicants.