About the Editors
Editors-in-Chief
Catarina Frazão Santos, MD, PhD
Researcher, Department of Animal Biology
Marine and Environmental Sciences Centre (MARE), Faculdade de Ciências, Universidade de Lisboa
Cascais, Portugal

Dr. Catarina Frazão Santos is a researcher and lecturer on marine planning at the Department of Animal Biology, University of Lisbon. She is also a member of MARE — Marine and Environmental Sciences Center / ARNET — Aquatic Research Network (ARNET), University of Lisbon, and a research associate at the NOVA School of Business and Economics. With a background in marine biology and environmental management, her research focuses on the multiple dimensions of ocean sustainability, particularly the development of sustainable, adaptive and equitable marine spatial planning initiatives under global change.
Rashid Sumaila, PhD
The University of British Columbia
Vancouver, BC, Canada


Dr. Rashid Sumaila is a University Killam Professor at the Institute for the Oceans and Fisheries, and the School of Public Policy and Global Affairs, University of British Columbia. His research focuses on bioeconomics, marine ecosystem valuation and the analysis of global issues such as fisheries subsidies, marine protected areas, illegal fishing, climate change, marine plastic pollution, and oil spills. Simply put, the whole world is Sumaila's work place as he has experience working in 6 continents. Dr. Sumaila received his Ph.D. (Economics) from the University of Bergen, Norway and his B.Sc. (Quantity Surveying) from the Ahmadu Bello University, Nigeria. Sumaila has won several awards including the 2021 SSHRC Impact Award in the Partnership Category; the 2017 Volvo Environment Prize and is a Fellow of Royal Society of Canada.
Managing Editor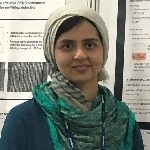 Basma Qazi-Chaudhry





Basma joined the npjs in August 2021 after completion of her PhD at King's College London. Her doctoral research was at the interface of chemistry, physics and bio imaging developing nanoparticle probes as biological imaging contrast agents for vibrational micro-spectroscopy. Prior to that, she received her master's degree in micro and nanotechnologies for integrated systems and her bachelor's in Electrical and Electronics Engineering from EPFL, Switzerland. Basma is based in the London office.
Associate Editors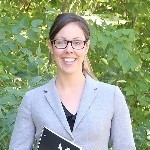 Jessica L Blythe, PhD
Environmental Sustainability Research Centre
Brock University
St. Catharines, ON, Canada

Dr. Blythe is an environmental social scientist. Her research explores how communities experience environmental change, and what explains their differential capacities to respond. She is particularly interested in building the resilience of local communities to climate change, securing sustainable small-scale fisheries, and equitable collaborative forms of marine resource governance.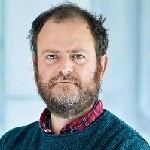 Ibon Galparsoro, PhD
AZTI
Pasaia, Spain


Dr. Galparsoro is a marine ecologist concerned with the need for sustainable management of the oceans and committed to solving the environmental issues affecting society today and in the future. His current research interests are focused on the assessment of the ecological risks produced by human activities on marine ecosystems, and their consideration when developing models and tools to inform management and spatial planning decisions, including the conservation and declaration of protected areas.

Priscila Lopes, PhD
Associate Professor, Department of Ecology
Federal University of Rio Grande do Norte
Natal, RN, Brazil

Priscila's research is interdisciplinary, mixing ecology methods with social sciences and economics. Her work focuses on the understanding of the dynamics of small-scale-scale fisheries, fishers' behaviour and strategies and reasons driving socioecological resilience and compliance. One of Priscila's main interest is to unlock the potential for Local Ecological Knowledge to be a source of reliable quantitative scientific information that can contribute to conservation.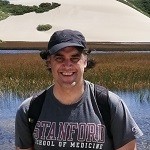 Sebastian Villasante, PhD
Professor and Researcher, Department of Applied Economics
University of Santiago de Compostela
Santiago de Compostela, Spain

Prof. Villasante is interested in understanding transformations towards ocean equity of marine social-ecological systems. He uses quantitative models combined with participatory approaches with multiple local stakeholders to investigate the spatial synergies and trade-offs of marine uses under future scenarios.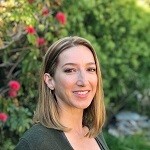 Lisa Wedding, PhD
Associate Professor, School of Geography and the Environment
University of Oxford
Oxford, United Kingdom

Dr Lisa Wedding is an Associate Professor in the School of Geography and the Environment at the University of Oxford. Dr Wedding's research focuses on understanding the social-ecological causes and consequences of spatial patterns and ecological processes in the marine environment. Increasingly, her research is positioned at the interface between science and policy and she often work with a highly interdisciplinary team of lawyers, social scientists, and practitioners where she links place-based scientific research findings to inform ocean governance. Dr Wedding is the PI of the Oxford Seascape Ecology Lab where she works and foster an inclusive lab group that can bring diverse perspectives needed to creatively address complex marine environmental problems and illuminate science-based solutions. At the Oxford Seascape Ecology Lab, she leads research centered around three main thematic areas including 1) seascape ecology and conservation; 2) cultural seascapes and ecosystem services and; 3) linking geospatial data science to ocean governance solutions.
Editorial Board Members
Tundi Agardy, PhD, Sound Seas, MD, USA
Edward H. Allison, PhD, WorldFish, Malaysia
Nathan J. Bennett, PhD, The Peopled Seas Initiative, Canada
Helena Calado, PhD, Azores University - FCT and MARE Centre, Portugal
Larry B. Crowder, PhD, Hopkins Marine Station of Stanford University, CA, USA
Jon C. Day, PhD, ARC Centre of Excellence for Coral Reef Studies, Australia
Wesley Flannery, PhD, Queen's University Belfast, Northern Ireland, UK
Elena Gissi, PhD, Stanford University, Hopkins Marine Station/ National Research Council, Institute of Marine Sciences, Italy/ CA, USA
Selma Tuemumunu Karuaihe, PhD, University of Pretoria, South Africa
Kristina Maria Gjerde, J.D., IUCN and Middlebury Institute of International Studies at Monterey, MA, USA
Judith F. Gobin, PhD, The University of the West Indies, St. Augustine Campus, Trinidad and Tobago
Amanda Lombard, PhD, Nelson Mandela University, South Africa
Gretta Tatyana Pecl, PhD, Centre for Marine Socioecology, UTAS and Institute for Marine and Antarctic Studies, Australia
Andrea Jane Reid, PhD, Centre for Indigenous Fisheries, University of British Columbia, Canada
Marinez Eymael Garcia Scherer, PhD, Federal University of Santa Catarina, SC, Brazil
Temitope O. Sogbanmu, PhD, University of Lagos, Nigeria
Austin J. Shelton III, PhD, University of Guam Center for Island Sustainability and Sea Grant, USA
Asha de Vos, PhD, Oceanswell, Sri Lanka and The University of Western Australia Oceans Institute, Australia
Interested in joining the journal team?
If you are interested in joining the journal as an Editorial Board Member or Associate Editor, please complete this Google form. Associate Editors are part of the editorial team that handle manuscripts, while Editorial Board Members are regular reviewers and are consulted for ad hoc advice. We will contact you if your expertise meets the needs of the journal.
Nature Portfolio journals are committed to promoting practices that support diversity, equity and inclusion in science communication and publishing, and we strongly encourage gender, race, ethnic, geographic, career stage and other diversity in our journal teams. Our in-house staff will use your information only for the purposes of identifying new editorial team or board members. Please contact the journal by email if you would like to remove your information from these records.
Please note that we are not able to respond to all applicants.