Featured
Sudipto K. Chakrabortty

Yevgenia L. Khodor

Susana Zanello

Dylan A. Fall

Andrew G. Lee

Mohammad I. Hirzallah

Federico Mochi

Elisa Scatena

Costantino Del Gaudio
Announcements
npj Microgravity has a 2-year impact factor of 4.97 (2021), article downloads of 207,682 (2021) and 5 days from submission to the first editorial decision (2021).

We are currently seeking submissions for a multidisciplinary Collection focusing on human space habitat design and sustainability from the biological, physical and engineering perspectives.

Recommendations from the European Space Science community on science priorities for space exploration inform the research and programme of ESA's Terrae Novae

Flexible reporting format for primary research Articles

npj Microgavity is pleased to offer flexible a reporting format for primary research articles that may be formatted as Introduction, followed by sections headed Results, Discussion, Methods and Data Availability. Alternatively, authors may follow the IMRaD format and present the Methods prior to the Results section.
Ranga Narayanan

Brian Motil

In addition to microgravity, spaceflight simultaneously exposes biology to a suite of other stimuli. For example, in space, organisms experience ionizing radiation environments that significantly differ in both quality and quantity from those normally experienced on Earth. However, data on radiation exposure during space missions is often complex to access and to understand, limiting progress towards defining how radiation affects organisms against the unique background of spaceflight. To help address this challenge, we have developed the Rad-Bio-App. This web-accessible database imports radiation metadata from experiments archived in NASA's GeneLab data repository, and then allows the user to explore these experiments both in the context of their radiation exposure and through their other metadata and results. Rad-Bio-App provides an easy-to-use, graphically-driven environment to enable both radiation biologists and non-specialist researchers to visualize, and understand the impact of ionizing radiation on various biological systems in the context of spaceflight.

Richard Barker

Sylvain V. Costes

Simon Gilroy

André E Aubert

Irina Larina

Dag Linnarsson

Joan Vernikos

Nicolas Walter

Stéphane Blanc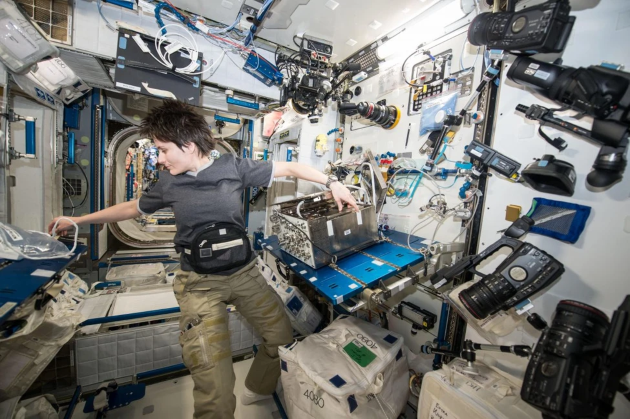 The European (space) science community was asked to review where we are, describe where research should go and provide recommendations on future research focus for ESA's human and robotic space exploration programme.