5 Questions with Our New Editor-in-Chief
Get to know our new Editor-in-Chief, Dr. Jack Tsai, as he answers 5 questions about his research and experience and shares his thoughts about becoming involved with the journal.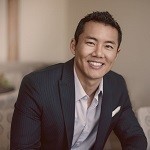 What is your research background?
I'm a licensed clinical psychologist and was trained to be a scientist-practitioner at Purdue University where I received my doctorate. I went on to do a NIH postdoctoral fellowship at Yale University where I focused on severe mental illnesses like schizophrenia and their impact on domains of life such as social functioning and housing. I was fortunate to receive a career development award from the U.S. Department of Veterans Affairs, which launched my research as an independent investigator. I served on faculty at Yale School of Medicine for a decade before my current position as Campus Dean and Professor of Public Health at the University of Texas Health Science Center at Houston (UTHealth). I credit much of my research background to the great mentors and wonderful colleagues I've had as well as important critics.
What is your current research focused on?
I'm drawn to understanding humans at the extreme ends of mental health and functioning, such as those who experience homelessness or severe trauma as well as those who are remarkably resilient or recover from great adversity. My research is focused on understanding factors behind these issues and developing interventions and programs when possible to help humans flourish. At the end of the day, I'm interested in creating and replicating human success stories.
What has been your biggest challenge and biggest achievement in your career so far?
My biggest challenge is yet to be encountered as I am only mid-way into my career and I am prepared to tackle undoubtedly larger challenges ahead! But so far, I'd say a major career challenge has been balancing my interests and passions with available time. I have multiple jobs and positions, which divides my time. And I am fascinated by so many areas, have many people to meet, and things to learn, but I have to contend with the realities of time. Time is really the most valuable resource because it's finite. I've learned to live vicariously through mentoring others and through other venues, such as serving npj Mental Health Research to learn about the work of others. My biggest career achievement has not been measured by grant dollars or publications, but it has been the subjective rewarding experience of watching hard-working students, collaborators, and colleagues I work with blossom in their careers.
What are you most looking forward to in your role as Editor-in-Chief?
I'm really looking forward to seeing the diverse and interesting manuscripts that cross my desk, and helping consider the strengths and weaknesses of various submissions. Each submission will have its merits; decisions will have to be made as to whether those merits outweigh limitations for publication. I won't be making these decisions alone and am excited to work with an esteemed group of Associate Editors, a renowned Editorial Board, and subject matter experts from across the globe as reviewers. I am also interested in being inclusive of people with diverse backgrounds and opinions and early career researchers which are all important for science. I'm also delighted to have the editorial support of staff and infrastructure of the Nature Portfolio behind the Journal.
Why should researchers submit their work to npj Mental Health Research?
npj Mental Health Research is an Open Access journal, so all its content will be accessible to everybody. We will aim to publish high-quality, innovative research on any aspect of mental health that is important to the field and advances scientific discourse in the community. We will work hard to be responsive to our authors, value the efforts of our reviewers, and streamline the publication process as much as we can. After publication, we will work to promote your work through various channels to reach a broad audience. We plan to continually evolve and improve the Journal to be an important scientific platform for the mental health research community, so we invite you to be part of our effort by submitting your work.