About the Editors
Editor-in-Chief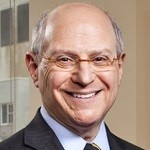 Larry Norton, MD
Medical Director
Evelyn H. Lauder Breast Center
NY, USA

Dr. Larry Norton is a board-certified medical oncologist with broad interests in cancer prevention, diagnosis and treatment. His research concerns the basic biology of cancer, the mathematics of tumor causation and growth and the development of approaches to better diagnosis, prevention and drug treatment of the disease. He is involved in many areas of research including identifying the genes that predispose people to cancer or that cause cancer, developing new drugs, monoclonal antibodies that target growth factor receptors and vaccines. A major milestone in his research career was the development of an approach to therapy called "dose density," or "sequential dose density."
Deputy Editor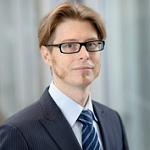 Jorge S. Reis-Filho, MD, PhD
Director of Experimental Pathology
Memorial Sloan Kettering Cancer Center
NY, USA

Jorge Reis-Filho is an affiliate member of the Human Oncology and Pathogenesis Program and the Computational Biology Center. Dr. Reis-Filho's research program focuses on the development of an integrated morphological and molecular classification for breast cancers by focusing on special histological types and the identification of novel therapeutic targets for specific subgroups of breast cancer patients, through an integrative analysis of data derived from pathology, massively parallel sequencing and functional genomics.
Associate Editors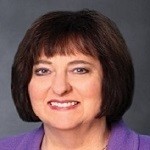 Kathy S. Albain, MD, FACP
Prof. of Medicine, Director Breast Clinical Research Program
Loyola University Chicago
IL, USA

Kathy Albain devotes her clinical practice to patients with breast and lung cancer at Loyola's Cardinal Bernardin Cancer Center. Dr. Albain is involved in national research and advisory activities pertaining to breast and lung cancers as well as cancer survivorship and special populations research. She has conducted novel research that addressed gender differences in cancer, survivorship issues and outcome and treatment of special populations.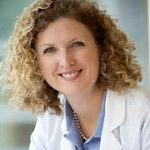 Lisa A. Carey, MD
Distinguished Professorship for Breast Cancer Research
University of North Carolina Chapel Hill
NC, USA

Lisa Carey's current research seeks to understand the impact of biology of breast cancer subtypes on response to treatment, and analyses of primary and metastatic tumors to understand why some breast cancers spread to other parts of the body and others don't. She is the Medical Director of the UNC Breast Center and Chief of Hematology/Oncology, and Physician-in-Chief of the N.C. Cancer Hospital.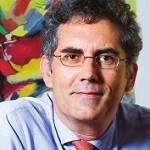 Angelo Di Leo, MD, PhD
Head of Sandro Pitigliani Medical Oncology Unit
Hospital of Prato, Istituto Toscano Tumori
Prato, Italy

Angelo Di Leo and colleagues are currently studying breast cancers that express estrogen receptors (ER) and HER2, referred to as ER-positive and HER2-positive, respectively. His team will work to identify which patients could safely avoid chemotherapy, and instead receive a CDK4/6 inhibitor with their targeted therapy.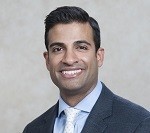 Neil M. Iyengar, MD
Assistant Attending Physician, Breast Medicine Service/Department of Medicine
Memorial Sloan Kettering Cancer Center
NY, USA
Dr. Iyengar leads a research program focused on methods to improve cardiometabolic health as a strategy to reduce breast cancer risk and improve response to cancer therapy. His research also investigates the use of drugs that treat metabolic disorders, such as diabetes and obesity, to improve the effectiveness of cancer therapies. Dr. Iyengar leads the Optimal Living Program, a novel care model that aims to translate research findings from lifestyle intervention trials into clinical practice during and after cancer therapy.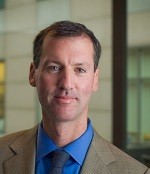 Ian E. Krop, MD, PhD
Associate Chief, Division of Breast Oncology, Dana-Farber Cancer Institute
Associate Professor of Medicine, HMS
Dana-Farber Cancer Institute/Harvard Medical School
MA, USA
Dr. Krop is a translational investigator focused on the development of novel molecularly targeted therapies and immunotherapies for breast cancer, and elucidating the mechanisms of resistance to these treatments. The majority of his effort is concentrated in the area of HER2+ breast cancer. He was a leader in the development of the antibody-drug conjugates trastuzumab emtansine (T-DM1) and trastuzumab deruxtecan.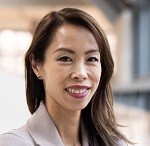 Sherene Loi, MD, PhD
Prof. of Cancer Therapeutics
University of Melbourne
Melbourne, Australia

Dr. Loi is a clinician scientist and medical oncologist specializing in the treatment of breast cancer. Her research at the Peter MacCallum Cancer Centre focuses on understanding the genomic and immune interface in breast cancer using preclinical models, human breast cancer samples as well as high resolution genomic technologies. She is also involved in developing novel immunotherapy combinations. She is co-chair of the international TILs working group in breast cancer, which resulted in development of an immune biomarker specifically for use in breast cancer patients.

Caterina Marchio, PhD
Assoc. Prof.of Pathology
University Turin at Candiolo Cancer Institute - FPO IRCCS
Candiolo, Italy

Caterina Marchiò leads the Research Program of the Pathology Unit at the Candiolo Cancer Institute where her research interests span from histopathogenesis of breast carcinomas to molecular pathology of special histologic types of breast cancer and genetics of HER2-positive and HER2-low carcinomas. She is actively involved in the standardization of preanalytical conditions in Pathology to ensure optimal tissue preservation and quality of DNA, RNA and antigens to guarantee the success of precision medicine.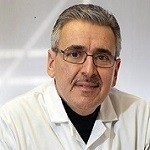 Joseph A. Sparano, MD
Prof.of Medicine & Obstetrics, Gynecology and Women's Health
Albert Einstein College of Medicine
NY, USA


Joseph Sparano's research has focused on developmental therapeutic approaches for breast cancer, lymphoma and HIV-associated cancers, and therapeutic application of molecular profiling in cancer. Dr. Sparano serves as Vice Chair of the ECOG-ACRIN Research Group and Vice Chair of the AIDS Malignancy Consortium.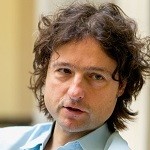 Zoltan Szallasi, MD
Asst. Prof. of Pediatrics
Harvard Medical School
MA, USA

Zoltan Szallasi's postdoctoral research was in the field of molecular pharmacology of cancer at the National Cancer Institute. Dr. Szallasi's group is working on "dual" approaches to answer whether one can identify which patient will respond to a given chemotherapeutic agent or whether there exist different subtypes of genomic instability in breast cancer with prognostic and therapeutic relevance.
Founding Editor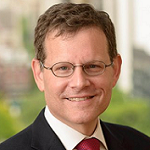 Clifford A. Hudis, MD
Chief, Breast Cancer Medicine Service
Memorial Sloan Kettering Cancer Center
NY, USA

Cliff Hudis is a medical oncologist with research interests in all areas of care related to breast cancer. A particular research focus of his team is the interplay between inflammation, obesity and breast cancer, and they are now actively translating their findings into clinically relevant trials with the potential to reduce the global burden of breast and other cancers.
Editorial Board Members
Sunil Badve, MD Indiana University School of Medicine, Indiana, USA
Gabor Balázsi, PhD Stony Brook University, New York, USA
John M.S. Bartlett, PhD Ontario Institute for Cancer Research Toronto, Ontario, Canada
Debra L. Barton, PhD University of Michigan, MI, USA
Powel H. Brown, MD University of Texas, MD Anderson Cancer Center Houston, Texas, USA
Maggie Cheang, MD The Institute of Cancer Research Surrey, London, UK
Lewis A. Chodosh, MD University of Pennsylvania, Pennsylvania, USA
Carsten Denkert, MD, PhD Charité Universitätsmedizin Berlin, Berlin, Germany
Matthew J. Ellis, BSc, MB, BChir, PhD, FRCP Baylor College of Medicine, Texas, USA
Prudence A. Francis, MD Peter MacCallum Cancer Centre, Melbourne, Australia
Benita S. Katzenellenbogen, MD University of Illinois Urbana-Champaign, Illinois, USA
Seema A. Khan, MD Northwestern University Evanston, Illinois, USA
Adrian V. Lee, PhD University of Pittsburgh, Pennsylvania, USA
Ephrat Levy-Lahad, MD Shaare Zedek Medical Center, Jerusalem, Israel
Caterina Marchio, PhD University of Turin, Turin, Italy
Stefan Michiels, PhD Université Paris-Sud Paris, Paris, France
Kenneth Offit, MD, MPH Memorial Sloan Kettering Cancer Center, New York, USA
Edith A. Perez, MD Mayo Clinic Jacksonville, Florida, USA
Stuart J. Schnitt, MD Brigham and Women's Hospital, Massachusetts, USA
Valerie Speirs, PhD Leeds Institute of Cancer & Pathology, Leeds, United Kingdom
Anne Vincent-Salomon, PhD Institut Curie Paris, Paris, France
Geoffrey M. Wahl, MD Salk Institute La Jolla, California, USA
Jedd Wolchok, MD, PhD Memorial Sloan Kettering Cancer Center, New York, USA
Interested in joining the journal team?
If you are interested in joining the journal as an Editorial Board Member or Associate Editor, please complete this Google form. Associate Editors are part of the editorial team that handle manuscripts, while Editorial Board Members are regular reviewers and are consulted for ad hoc advice. We will contact you if your expertise meets the needs of the journal.
Nature Portfolio journals are committed to promoting practices that support diversity, equity and inclusion in science communication and publishing, and we strongly encourage gender, race, ethnic, geographic, career stage and other diversity in our journal teams. Our in-house staff will use your information only for the purposes of identifying new editorial team or board members. Please contact the journal by email if you would like to remove your information from these records.
Please note that we are not able to respond to all applicants.
Nature Research
Managing Editor: Wanda Layman, PhD
Editorial Director, Life Sciences, Community Journals, NPJs: Arianne Heinrichs, PhD
Peer Review Assistants: Priyanka De, Ayesha Pathan
Editorial Assistants: Rosie Tobutt and Caterina Timu
Senior Editorial Assistant: Molly Jiang
Editorial Assistant Supervisor: Yasmin Esmaeili
Editorial Administration Manager: Colm Pollard
Publisher/Director, Strategic Partnerships Americas & Global NPJs: Andrea Macaluso
Assistant Production Editor: Annabelle Topliss
Production Editors: David Pentney and Annika Jesse
Senior Production Editor: Jessica Hart
Managing Production Editor: Kate Neil
Operations and Partnerships Manager: Esther Trinh
Marketing Manager: Antje King
Head of Researcher Experience: Katherine Arundell
VP Editorial, Nature Research and Community Journals: Meredith LeMasurier, PhD
VP Commercial, Nature Research Group: Andrew Douglas
Chief Editorial Advisor, Nature Research: Magdalena Skipper, PhD